At Mr. Handyman of NW Houston and Jersey Village, we're dedicated to tackling your to-do list, lending a hand to assist in any project you don't have the time, tools, or skillset for. Whether it's a small bathroom remodel you've been trying to finish up or a long list of general maintenance needs that should have been taken care of a while ago, you can expect our team to deliver a comprehensive service that keeps things in order.
Are you looking to get started with home repair services in Houston? Give our team a call or reach out online today!
Why Should I Hire a Professional for Home Repair?
But, why can't I just do it myself?! While you may be considering a DIY approach to your home repair or may just be here to weigh the various options for your home improvement project, it's also best to go the professional route.
Not only to ensure that the repair, installation, or whatever you need done is completed correctly by an experienced technician, but to save you the time, money, and general hassle of learning the craft, purchasing the materials, and running the risk of causing more trouble if done wrong.
SHOULD I HIRE A GENERAL CONTRACTOR OR HANDYMAN FOR HELP?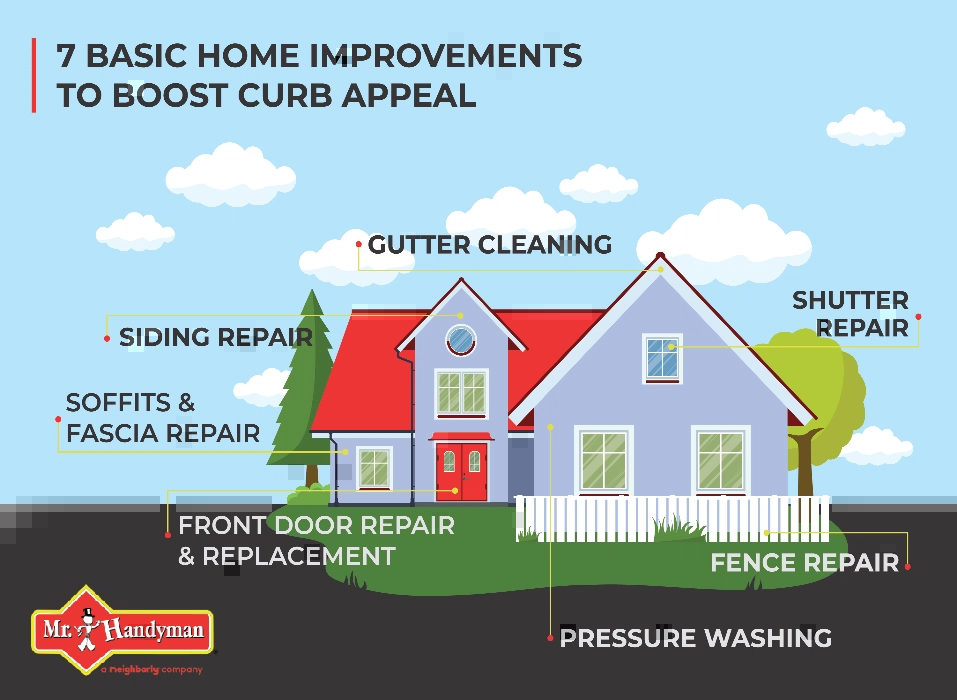 While we may be biased on the subject, and there's nothing wrong in exploring all your options based on the scope of your next project, it's almost always going to be a better option to seek out a handyman, as opposed to a general contractor. Why? For a few key reasons:
Saves Money – Handyman professionals get the most work done in the shortest amount of time possible, ensuring you'll be getting the most bang for your buck. You can also always expect our team to offer competitive pricing to make things even more affordable.
Minimal Effort Required – Instead of researching and tracking down contractors for the different things you need done, we're a one-call stop that requires minimal effort on your end. Just give us a call – we'll take care of the rest.
Avoids Busy Schedules – Different jobs require different contractors, making it hard to fit them all into your already hectic schedule. Skip this all by hiring a handyman!
Time and time again, we're turned to instead of general contractors due to our consistent communication, care, and dedication to getting the job done to the best of our ability every time.
What Can a Handyman Do Around the House?
Due to the years of experience each of our Houston handymen has, and the continued training, they receive directly from Mr. Handyman, our company can provide just about any residential repair, maintenance, or general improvement task you could think of, including:
Drywall repair
Ceiling repair
Custom cabinet installation
Furniture assembly
Window repair and installation
Door repair and installation
Tile installation and repair
Painting services
Hanging blinds, curtains, and drapes
Of course, be sure to check out our local service menu to explore all of the services our Houston team offers. Regardless of what may be overcrowding your to-do list, don't hesitate to give us a call – we're always happy to discuss your project and develop a plan to help!
EXPERIENCE THE MR. HANDYMAN DIFFERENCE FOR YOURSELF – CALL US NOW!
When you're ready to experience how our team of Houston service professionals can help you around the house, give us a call! We'll take the time to learn about your needs and create an efficient and worthwhile solution for your home.
Are you searching for home renovation services in Houston or the nearby area? Call us to request your service today!