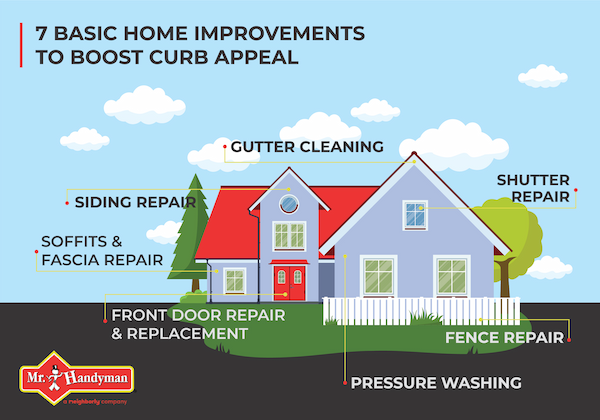 We're able to deliver professional business handyman services and repair near Roswell to a variety of industries and commercials properties, including:
Healthcare facilities
Hotels and resorts
Government buildings
Financial institutions
Restaurants and foodservice
Shared and private offices
Industrial facilities
Retail and shopping centers
Regardless of what your to-do list looks like, from ceiling fan replacements to office furniture assembly and possible business remodeling ideas, you'll have the peace of mind you need from start to finish and your time back to focus on doing what you do best. Give us a call today to discover what we can do for your business or commercial facilities!
Why Do Owners & Managers Continue to Turn to Us?
For one, our wide variety of services. From assembly to repair, we have the skills, tools, and qualifications needed to ensure a flawless result that is long-lasting, creating a better environment for your employees and your customers alike.
Hiring our team can help you:
Ensure a well-maintained appearance throughout your business
Have your to-do list completed in the most efficient manner
Focus on your business operations and free up the rest of your team
Skip expensive contractors and benefit from upfront, flat-rate pricing
We're also locally owned and operated, completely dedicated to the neighborhoods we serve first and foremost. This commitment to our community, and the extensive support and training we receive from a national brand with over two decades of service, allows us to deliver a level of service that is often imitated – but never successfully duplicated.
When you're ready to explore more about how our Roswell commercial handyman can help your local business, give us a call!