Does your house feature your dream bathroom, a beautiful, well-appointed room that is both attractive and functional? Or is there a little (or a lot) of room for improvement before it achieves that lofty status? If you answered the latter, your local Scottsdale handyman has the solution—a Scottsdale bathroom remodeling project to turn your bathroom into your favorite room in the house.
If you've got a picture in your head of how you want your bathroom remodel to look, put down the demolition sledgehammer and pick up the phone to call the team of experts at Mr. Handyman of Scottsdale. Our professional handyman team has the skill and experience to take care of Scottsdale bathroom remodeling from start to finish. We pride ourselves on always delivering top-quality craftsmanship combined with genuine customer service and meticulous attention to detail.
Our Experienced Scottsdale Bathroom Remodeling Services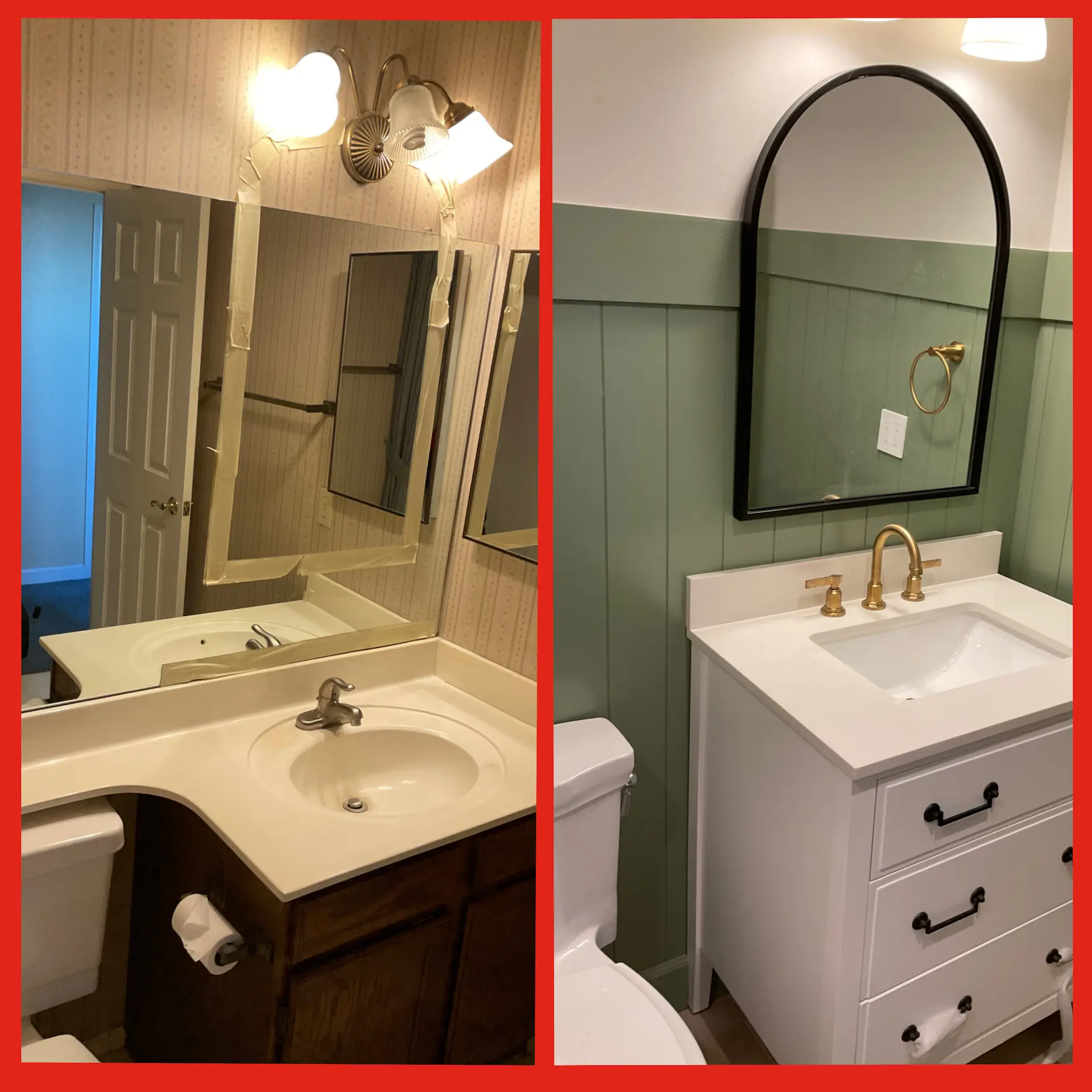 When it's time to get started on a Scottsdale bathroom remodeling project, you have to start by finding a team of qualified professionals who are capable of handling the entire process smoothly and on schedule to produce outstanding results that are both beautiful and long-lasting. At the same time, you need to know that the individuals you are letting into your home are trustworthy and courteous. You can expect all of that and more when you call the reliable handyman professionals at Mr. Handyman of Scottsdale. During the initial design consultation, we'll guarantee to have all your questions answered, including turnaround times, products, budget, and everything in between.
We can actually save you time, money and plenty of stress during a Scottsdale bathroom remodel because we have the expertise necessary to take care of every single part of the project, from drywall repair and tile installation to installing plumbing and lighting fixtures. When we're on the job, you can avoid the hassle of hiring and managing multiple independent contractors. We'll make sure everything is done correctly, on time and in the right order for optimal results. We're your convenient, one-stop shop for all your Scottsdale bathroom remodeling needs!
Here's what you can expect when you call our team for bathroom remodeling in Scottsdale, AZ:
Bathroom flooring installation
Drywall installation and refinishing
Tile flooring installation
Wall and shower tile installation
Painting
Trim repair or installation
Toilet installation
Shower head installation
Sliding or hinged shower door installation
Shower remodeling (new shower installation or bath-to-shower conversion)
Installing light fixtures and ventilation
Bathroom fan installation
Bathroom vanity and mirror installation
Bathroom cabinet installation
Bathroom countertop installation
Sink installation
Installing accessibility features such as grab bars and walk-in tubs
Adding finishing touches such as towel racks and decor
Reliable Handyman Services for Bathroom Remodeling in Scottsdale, AZ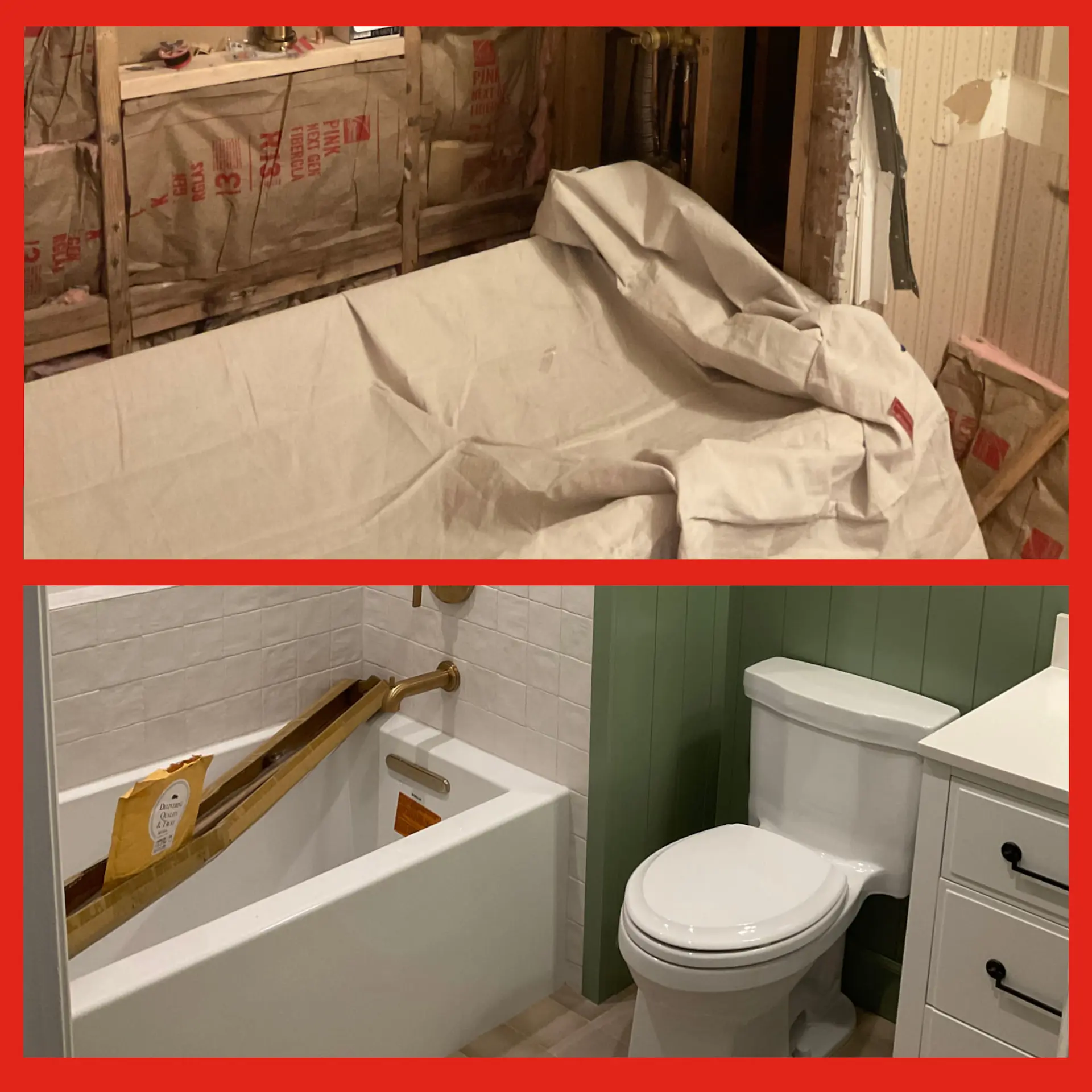 Whether you're looking for the right team to handle Scottsdale bathroom remodeling or you have a different installation, repair, maintenance or improvement project in mind, Mr. Handyman of Scottsdale is the best choice for dependable, experienced workmanship and customer service that always goes the extra mile. You can count on us to arrive on time for your service appointment, in uniform and driving a branded vehicle, so you know exactly who you're letting on to your property. We'll take the time to assess the project thoroughly and consult with you so we're on the same page. Then, we'll get to work delivering expert bathroom remodeling in Scottsdale, AZ. When we're finished, we'll make sure to clean up after ourselves so all you have left to do is relax in your new, perfectly-appointed bathroom.
Along with Scottsdale bathroom remodeling, we offer a wide variety of other experienced handyman services such as kitchen remodels, drywall repair and installation, deck and patio repair, interior and exterior trim installation or repair, door installation and repair, and much more. Check out our local services to see how we've helped residents enhance their interior and exterior living spaces! We strive to exceed your expectations with our professional services.
Give us a call today to find out more about the many ways we can improve your residential or commercial property or to book a service appointment at a time that's convenient for your household.
FAQs About Scottsdale Bathroom Remodeling
What's the Average Cost of Scottsdale Bathroom Remodeling?
Homeowners often want to know what average bathroom remodeling costs are so they know where to orient their budget. Well, we'll tell you—in the United States, the overall average cost of a bathroom remodel project is a bit over $11,000. That being said, in our opinion, it's not very helpful to know the averages when it comes to the cost of bathroom remodeling in Scottsdale, AZ. The average represents a very wide range of prices, from a few thousand dollars to pushing right past $30,000, and it doesn't take certain factors into account, such as your specific needs, wants, and budget for Scottsdale bathroom remodeling.
The truth is, the biggest reason why you should call a qualified, experienced team of professionals for your bathroom remodel is that it gives you the opportunity to make sure the entire project is the best possible balance between what you want and need and how much you want to spend. We will work with you to ensure that you get the results you're looking for at a cost that accommodates your budget.
If you're working with a tight budget, remember that you don't necessarily need to rip every last thing out of the room down to the wall studs and subfloor and rebuild from scratch. Sometimes, just keeping your focus on one or two areas, such as converting a bathtub into a large, luxurious walk-in shower, can give you the refreshing change in function and appearance that you've been looking for.
How Do I Settle on a Plan for a Scottsdale Bathroom Remodel?
When you first start scrolling through bathroom remodel ideas to get some inspiration, it's very easy to get distracted by perfectly airbrushed photos of gigantic bathrooms crammed full of all the latest bathroom design trends. But it's important to keep in mind that trends are, by nature, fleeting and your bathroom will outlast them. That means that before long, you'll find yourself needing even more custom bathroom remodeling in Scottsdale, AZ. Worse still, what's currently popular may not ultimately be able to meet the needs and wants of your family.
Families and households naturally change over time, so it's a good idea to carefully consider how you might need to use your bathroom a few years down the road when you're planning Scottsdale bathroom remodeling. It makes sense to think about including features or fixtures that may not be all that important at this point in time but will be welcome amenities in the future. For example, if you are approaching your golden years or thinking of welcoming a family member with mobility challenges into your home, you may want to include accessibility features that will make it easier to navigate the room independently. Or, if you're planning on expanding your family with a new baby, don't get rid of your bathtub in favor of a shower—bathing a toddler in a shower can fall somewhere between difficult and impossible, which is why most young families want access to a tub.
Do I Have to Include Cabinets in My New Bathroom?
If you're envisioning a clean, modern, minimalist look for your Scottsdale bathroom remodeling project, you may be considering the possibility of getting rid of clunky, old-fashioned cabinetry altogether. The problem is that you'll regret that decision when every available surface is cluttered with grooming tools, bottles and more because you have no place to store all the items you need easily accessible.
From towels and toilet paper to shampoo and cosmetics, there's quite a bit of stuff that needs to be kept within arm's reach in your bathroom so you and the other members of your household can take care of your daily grooming routines conveniently. It may not be possible to add even more storage space if you're working with a small room, but at the very least, you should avoid reducing or eliminating storage space during a bathroom remodel.
Cabinets are a must-have for bathroom storage, but it doesn't have to stop with cabinetry during bathroom remodeling in Scottsdale, AZ. Rather than eliminating cabinets, consider including other options as well, such as tiled cubbies in the shower, over-the-toilet shelving, hooks on the back of the door, and a narrow roll-out drawer for small items like cosmetics or jewelry. Adding a few additional storage places can actually go a long way towards making the room feel less cluttered because everything is tucked away out of sight—but still easily available whenever you need it.
Do I Need a Permit for Bathroom Remodeling in Scottsdale, AZ?
That really depends on the nature of the work you need done for your particular Scottsdale bathroom remodeling project. According to the home improvement rules and regulations put in place by the City of Scottsdale, you do not need a permit for surface-level alterations such as tile installation, installing cabinets, countertops and other types of millwork, or drywall installation. However, a permit is necessary for tasks like replacing plumbing fixtures or altering an existing electrical circuit. Our Scottsdale handyman team has worked in this area for many years and has lots of experience with remodeling, so we know exactly which projects require which permits, and we'll ensure that we've got the required permits in hand before we begin work so you don't have to worry about the process of permit application.
You also don't have to worry about whether the results of our work will be compliant with applicable building codes. We always ensure that our work meets or exceeds municipal and state regulations, not only because we value a safe workplace but also because we are committed to delivering results that are safe, fully compliant, long-lasting and done right.
Can a Scottsdale Bathroom Remodel Increase Property Value?
When you're preparing a house to go up for sale on the real estate market and looking for ways to improve property value, Scottsdale bathroom remodeling should be right at the top of your priority list. Prospective home buyers and real estate professionals consider a bathroom in poor condition to be a major red flag, so seeing a brand-new, freshly remodeled bathroom will be a big selling point that can also add to your selling price to get you a solid return on investment. However, it's important to remember that it's not just about increasing property value. A bathroom remodel can help you to impress potential buyers so they move your property to the top of their lists and decide to make an offer. That means you can avoid a long, drawn-out sale period that leaves your property stagnating on the market for months.
What's the Best Way to Prepare My Home for Scottsdale Bathroom Remodeling?
Once the project has been scheduled and it's almost time to start the project, you should take a few basic preparation steps to help the process go smoothly overall.
Here are a few tips on preparing your Scottsdale home for bathroom remodeling:
Take everything out of the room, including stuff in drawers and cabinets, wall hangings, textiles, shower curtains and anything else that can be removed
Ensure there's a clear path from the nearest exterior door to the room being worked, so there's plenty of room to carry large or awkward items like building materials
Put down drop cloths to protect carpeting or delicate flooring materials like your porcelain tile or ceramic tile from dirt and scratches
Make a comfortable space for pets where they can be contained safely, as far away from the bathroom being remodeled as possible so they aren't bothered by construction noises
Call the Pros at Mr. Handyman for Expert Scottsdale Bathroom Remodeling Services
If you have decided that it's time for a bathroom remodel in Scottsdale, including areas such as Paradise Valley, Cave Creek and Fountain Hills, the team of professionals at Mr. Handyman of Scottsdale is the right choice for the highest level of workmanship and outstanding customer service.
Get in touch with us today to speak with our friendly customer care staff and find out more about why local homeowners and business owners consider us the best option for reliable handyman services, such as Scottsdale bathroom remodeling. Request a service today and see for yourself how our handyman services can elevate your living space!