Mr. Handyman of Strongsville Medina Elyria
If you're facing a huge project (or worse, a long list of small chores), don't handle it alone! Instead, turn to Mr. Handyman of Strongsville Medina Elyria for your home repair needs. Our Strongsville Medina Elyria handymen are certified and specialize in drywall repair, carpentry, door installation, storage space creation, and more!
Call or request service online today for the handymen repairs and improvements you need.
The real strength of Mr. Handyman of Strongsville Medina Elyria is our ability to handle every one of your tasks in a single visit. Because we handle all types of maintenance, repair and improvement, from small furniture assembly to major remodeling projects to building an entirely new deck or patio, you won't have to juggle between multiple contractors.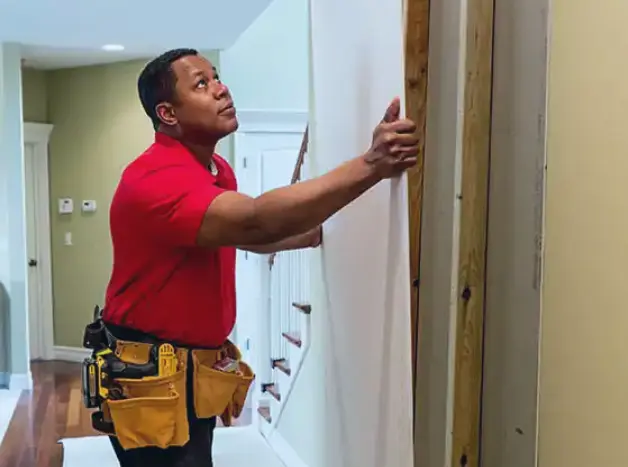 Why Choose Mr. Handyman?
Convenient one-call solution.

Safe, worry-free experience.

Fully insured with general liability and workers' compensation.

We'll clean up when we're done.

Our workmanship is guaranteed.

$25 Off
2 Hours of Services or More
Mr. Handyman of Strongsville, Medina and Elyria
Expires on date: 12/31/2023

Valid at participating locations only. Offer valid one time per household. Not valid with any other offer.
Our Mission
Mr. Handyman is your one-stop shop for a wide range of home maintenance and repair solutions. Mr. Handyman's service technicians are highly skilled craftsmen, so you know they will get the job done right the first time.
Partnerships & Achievements
Professional Handman Services For Every Task
If you have a to-do list that's been overwhelming you, let our expert handymen take it off your plate. With our team, we can handle every small and large task that's been eating away at you so you're free to work on the projects you actually enjoy!
Our guarantee is simple: our work is "On Time. Done Right.®" With licensed repairmen, professional results, and backed by guarantees, there's no reason not to schedule service today. Whether you have a loose door or a leaky faucet, or you're looking to overhaul your garage, we're the team you can trust.
Call or request service online to clear your to-do list and have your home working perfectly and looking pristine.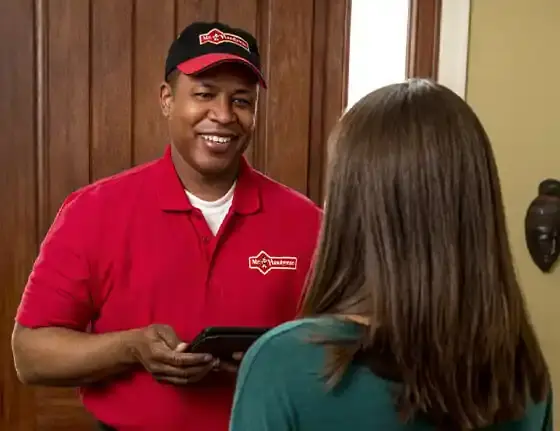 What Can Our Home Improvement Professionals Do For You?
Mr. Handyman of Strongsville Medina Elyria
Choose the right handyman services team in your area. When it comes to selecting the right team for your home improvement needs, Mr. Handyman is the right choice.
Areas We Serve:
Best Handyman Services Near Elyria, Columbia Station, and Surrounding Areas
When you need handyman services for projects around your home, we have some of the most skilled and experienced service professionals. At Mr. Handyman® of Strongsville, Medina and Elyria, our team members have 10 years of experience on average, and they know how to do a wide range of home repair services.
Handyman Repair Services
Every home needs to have repairs done occasionally. Whether it's a broken deck, a hole in the wall, or some other area that requires extra work, we offer many home repair services. Things wear out and break over time, and you need to ensure your house is in good condition.
Handyman Maintenance Services
Everyone occasionally needs work done around the house. We offer crucial home maintenance services to help you keep your residence in the best condition possible. Check out our full list of services to learn more.
Mr. Handyman of Strongsville, Medina, and Elyria FAQs
You may have questions about the handyman services that we offer, and we want you to have answers. We strive to be as transparent as possible and make the information you need available on the website. If you still have questions about our services, call us and ask.
What is a handyman?
A handyman isn't the same thing as a general contractor. Handymen tend to do small home projects that homeowners can't complete themselves. This includes fixing items, assembling furniture, and repairing damage. When home repair services are outside your knowledge, we can come to your home and finish them.
What does a handyman do?
A handyman can improve your residence, perform repairs, and help with home maintenance services. Our handyman services include installing flooring and doors, laying insulation, assembling furniture, cleaning gutters, and many more essential household tasks. Don't put off those jobs anymore. We get them done right the first time.
Does a handyman in Columbia Station need a license?
For handyman services, there is no licensing requirement. However, we have insurance for all of our handymen. When you book services with us, you never have anything to worry about with our
Neighborly Done Right Promise™
.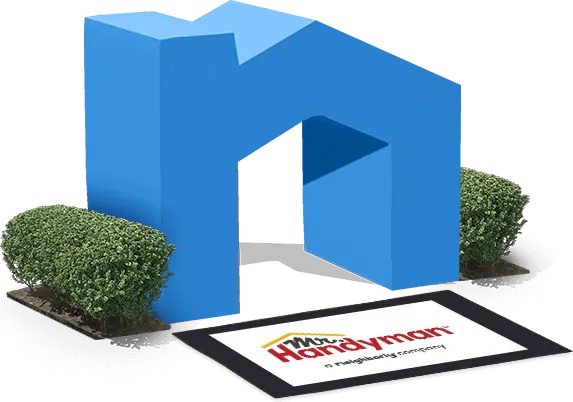 Neighborly®
Mr. Handyman s is a Neighborly Company. Handyman repair services are one of the many home maintenance solutions available to you through Neighborly. At Neighborly, we are committed to being there for all your home service needs.
Learn More About Neighborly