As many homeowners know, there is never enough time in the day to finish everything on your "To Do" list. Whether you need some extra help crossing off your chores or ready to relax while someone takes care of your entire list, you've come to the right place.
At Mr. Handyman of Westerville and Delaware County, exceptional work and customer service are our highest priorities. Click here to see our 100+ 4.9 star reviews.
We provide the locals of Sunbury and surrounding areas with services that assist in all major and minor home repair. From closet door installation to basement remodel, our experts have the experience, knowledge, and skills to help them complete a variety of projects in or around your home.
Let us handle your next repair! Request service in Sunbury today by clicking here.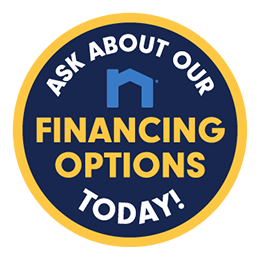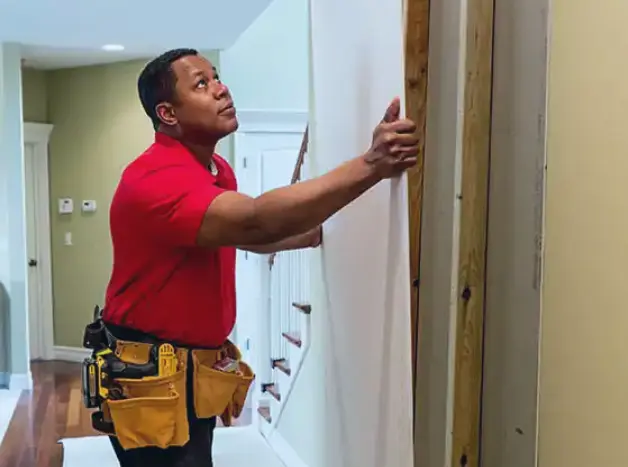 Why Choose Mr. Handyman?
Convenient one-call solution.

Safe, worry-free experience.

Fully insured with general liability and workers' compensation.

We'll clean up when we're done.

Our workmanship is guaranteed.

$50 Off
For Work Over 4 Hours
Mr. Handyman of Westerville and Delaware County
Expires on date: 12/31/2023

Offer valid at participating locations only. Limit one use per customer. Not valid with any other offer.
Our Mission
Mr. Handyman is your one-stop shop for a wide range of home maintenance and repair solutions. Mr. Handyman's service technicians are highly skilled craftsmen, so you know they will get the job done right the first time.
Partnerships & Achievements
Professional Handyman Services for Every Task
Proudly Serving Clients in Sunbury and Beyond
Backed by a national franchise network comprising America's most reliable, insured, and bonded handymen, our locally owned and operated team in Sunbury is here to help you with virtually any home service or repair you need to be completed. And with every service we complete, we're also here to ensure your satisfaction in everything we do every step of the way.
We understand that your "To Do" list can quickly become overwhelming, but we're here to help! This list, along with other work and life commitments, may make it seem like it's nearly impossible to complete everything you need to be done – then have left over time for yourself. With the help of our Sunbury professionals, you can get your time to do things you love to do. From installation to remodeling to plumbing to repair services, our professionals have the experience and proper tools to complete all of your major and minor home maintenance services.
Some of the services our pros offer include:
Cabinet Installation & Repair
Mantel Installation
Door Painting
Weatherproofing Windows
Wood Floor Installation & Repair
Fence Installation & Repair
Ceiling Repair
Shower Head Servicing
If you're looking for a service not listed above, be sure to check our complete list of local services by clicking here. Looking for a specialty service? Give us a call! One of our professional team members will be more than happy to discuss the service you are looking to have completed while doing everything they can to find a solution that works for you and your home.
Ready to experience Mr. Handyman's difference? Discover all we can do by requesting your service by clicking here or giving us a call!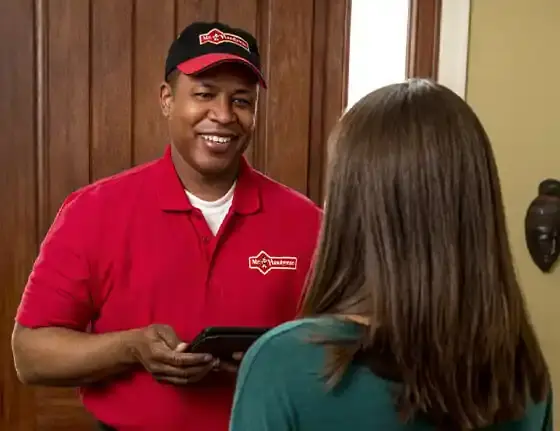 Mr. Handyman of Westerville and Delaware County
Choose the right handyman services team in your area. When it comes to selecting the right team for your home improvement needs, Mr. Handyman is the right choice.
Areas We Serve:
Columbus, Delaware, Galena, Kilbourne, Lewis Center, Powell, Sunbury, Westerville, Worthington