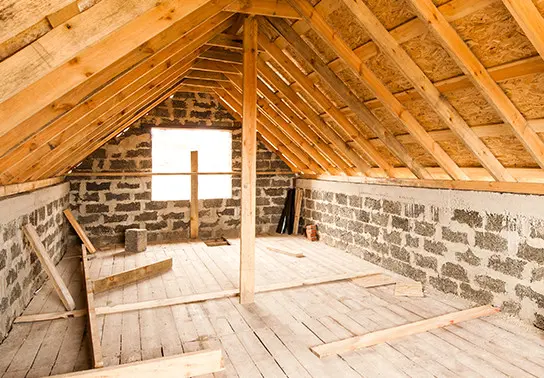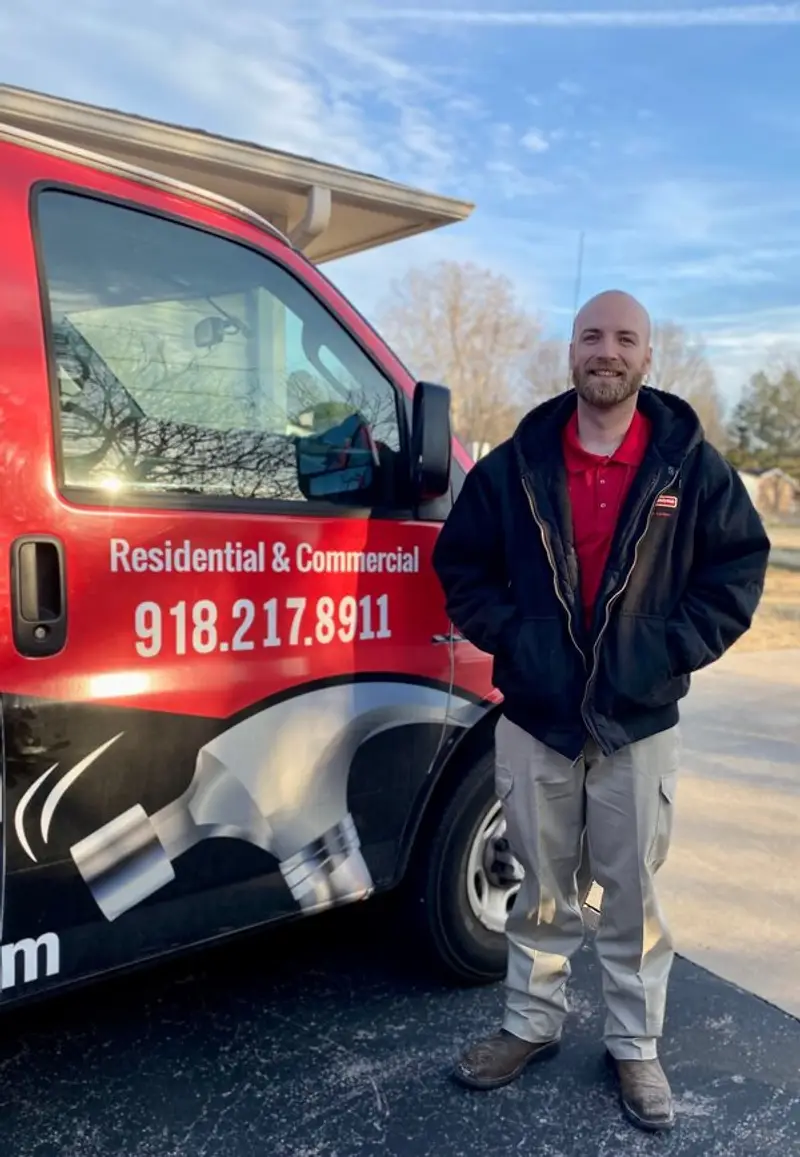 A small bustling town in northern Oklahoma, Sapulpa was named after an Indigenous Chief, James Sapulpa and was established in 1850. Sapulpa's cultivated heritage was also based on built pottery, including the unique Frankoma Pottery, which is known for its showcase of ceramic dinnerware and sculptures from mugs, vases, and figurines, with some precious wares being auctioned off and sold to collectors at antique roadshows for hundreds of dollars. The famous design for pottery styles was the wagon wheel. By your instinct, you can assume that Sapulpa residents are adamant about pioneering local historical artifacts speaking to long-standing traditions, so we know they put their money where their mouth is by updating their modern homes to the latest decor through a Sapulpa handyman. As a closely acquainted community, this suburb is a great place to start a new life for young professionals and budding families, with most opting to own their own homes.
Being part of a more southern state, Sapulpa enjoys subtropical to moderate temperatures year round with hot, humid summers and cold, windy winters, so your Sapulpa handyman may give preference to some home repairs and replacements over others, for example, opting for specific tile materials that can withstand fluctuating temperatures and the resulting moist environments for a flooring installation. Truly, from the easy quick fixes and loose nuts and bolts to the total overhaul with a major home remodeling, you can get frustrated in deciding which contractor to hire and puzzled about which upgrade to prioritize to the point where you get overwhelmed and don't make any decision at all. The best part about Mr. Handyman is that we are your full-service one-stop shop for the vast majority of home improvement projects, so there's no need to waste your precious time with shoddy contractors as you haphazardly stumble across on Craig's List advertisement or attempt a DIY makeshift job based on complicated manuals you picked up from Home Depot.
The Mr. Handyman Difference: What Makes Your Sapulpa Handyman Better Than The Rest?
As a locally owned and operated franchise, we have been serving Sapulpa and nearby areas of Broken Arrow, Coweta, or Glenpool, for a while and boast an influential track record offering outstanding customer satisfaction. Smart Sapula property owners know a Sapulpa handyman is a worthwhile investment and those who seek one out after purchase of their home will only reap the benefits by readily preserving the value of their property as we all know a home will be one of the biggest investments of your life apart from your education, career or business. Yet we understand some homeowners are indecisive, so feel free to book a no-obligation consultation. Please note we only offer transparent, upfront pricing and a one-year parts and labor guarantee, so if anything falls into disrepair within the timeframe from the date of the services rendered, we will return and make the proper adjustments no questions asked.
Why Is Home Renovation Mandatory And Not Optional?
Regardless of if Sapulpa residents choose to be first-time home buyers purchasing a preowned or newly built property or are renting at the moment and saving up for a first down payment–it is only to their benefit to educate themselves on responsible home ownership, so they understand the significance of signing the dotted line for a home mortgage. They can do so by educating themselves on preventative maintenance as those who are keen about routine upkeep, for example, with an annual routine inspection from a handyman, Sapulpa, OK homeowners will find slim to none they even run into a home renovation disaster all because they procrastinated and left it to the last minute as a worst-case scenario from busted rain gutters to ripped off the siding. Regardless, if you abandon doing any routine maintenance whatsoever by neglecting your duty as a responsible homeowner, you will inevitably require accredited handyman services. It's about time then you consider a local, licensed and fully insured Sapulpa handyman from Mr. Handyman of Greater Tulsa for professional remodeling, installation, and maintenance services. Similar to the craftsmen that brought the beloved fine art of pottery to Sapulpa, so too are our experienced team members well-equipped with skills, qualifications, and tactics for quality workmanship for any home remodeling project, no matter the feat.
Living in Sapulpa, you may not get as much attention as your neighbors such as Oklahoma City, with its thriving nightlife but be rest assured that you have all the convenient amenities to live a comfortable lifestyle. Given your lack of options in Sapulpa too, there is no need to look up "handyman services" online as we have an inkling even your neighbor or friends would refer you to a verified service provider like us. Our Sapulpa handyman team will meet you halfway as you already know, we are certified contractors that adhere to only the highest of industry standards. We are here at your behest and can tackle the most minuscule of minor repairs to the most difficult major replacements and renovations that can authentically boost your home's property value.
Our Scrupulous Sapulpa Handyman Services
As a whimsical town, Sapulpa not only exhibits the historical legacy that the larger metropolis lacks but even the oldest homes in town showcase rustic and hospitality, unlike any other American suburb. Sapulpa clients must understand and appreciate the very difference a home upgrade can make for their humble abodes with a Sapula handyman. Sapulpa, OK, homeowners know that there is always room for improvement to not only boost their property's value but most importantly, protect their safety and security with a structurally sound house from wainscotting installation to tile repair and replacement to ceiling repair they need only ask our handyman services. Here are some of the many services we offer:
WAINSCOTING INSTALLATION AND REPAIR
Have you ever wondered why some of your family or friends' home's interior design looks more picturesque and regal whilst others look simple and basic? Well, we're here to tell you it's all in the nitty-gritty details when it comes to making a living space aesthetically pleasing. Wainscotting is a type of trim that serves as both a decorative showpiece but also a protection mechanism for your wallboards and it's usually installed on the lower half of your walls. Not only does it add an elegant vibe to your sanctuary that is your living room but it shields your walls against moisture damage and acts as an insulator bolstering your home's energy efficiency. Is it any wonder this is a win-win solution for home remodeling purposes? Just by adding that additional layer of natural or solid wood, plywood, or vinyl, they not only embellish their otherwise boring drywall but also create a safety net of sorts and are shielded from accidental damage from moving heavy furniture. Lately, if you've noticed scratches, dents, or small holes, our expert technician can remedy this with wood putty or caulk or even replace the entire wall panel with a brand-new raised panel, flat panel, or beadboard or overlay to give your room a refreshed look.
TILE REPAIR AND REPLACEMENT
Tile is a material that has been used for millennia in everything from ancient temples and monasteries to grandiose medieval castles to of course, your Sapulpa humble abode. As a versatile material for your kitchen or bathroom backsplash or flooring surfaces, tile is mostly waterproof, can withstand heavy pressure, and bodes well in fluctuating temperatures. Because a tile repair and replacement require good manual dexterity and hand-eye coordination, an expert Sapulpa handyman should be top of mind as you cannot just ballpark something that requires such careful consideration of the details. For example, our handyman, Sapulpa, OK property owners will find does a thorough inspection of your subsurfaces and take the appropriate measurements based on the square footage of your home whilst correcting any minor damages and removing any old adhesive such as grout before they proceed with any installation. Once they begin, they will be extra vigilant in aligning every tile piece, so it sits an equal distance apart from the other tiles. This is crucial as a shoddy tile repair or installation not only looks wayward but also affects your safety, as you can accidentally slip on an incorrectly placed tile. But the best part of tile installation is a grab bag of options you get to choose from, including but not limited to the following: natural stone, ceramic, porcelain, mosaic, limestone, slate, vinyl, pebble, terracotta, glass, and cork. And don't get us started on the diverse palette of amazing designs from subway tiles, vertical tiles, soldier stacked, and more.
Why We Are The Successful Choice For Home Renovation
At Mr. Handyman of Greater Tulsa, you can rest easy knowing our experienced and trustworthy team members are not just another run-of-the-mill contractor looking to make a quick buck and call it a day. We always advocate for our clients by genuinely listening to their pain points and by conjuring up authentic and effective solutions. Our technician will show up suited and booted and even accommodate your flexible schedule and answer any questions, comments, or concerns you may have. Upon completion of your project, we will clean up after ourselves and discard our waste into the proper facilities.
Handyman Will Refurbish Your Sapulpa Humble Abode
We know our Sapula handyman will align with your values and preferences for whichever home renovation project you are uncovering next and you need not look any further than our innovative handyman services and expert handyman. Sapulpa, OK clients vote with their dollars and have high expectations for the utmost quality, and can rely on Mr. Handyman. Be sure to reach out to our courteous customer service representatives to schedule a consultation or service appointment for your residential or commercial remodeling project as we earnestly wait to hear from you!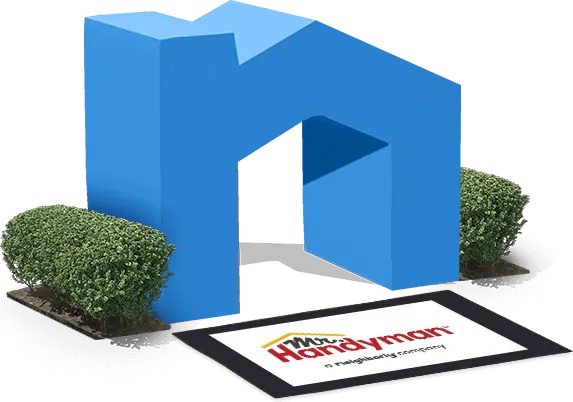 Neighborly®
Mr. Handyman is a Neighborly Company. Handyman repair services are one of the many home maintenance solutions available to you through Neighborly. At Neighborly, we are committed to being there for all your home service needs.
Learn More About Neighborly