Affordable & Reliable Handyman Services in Racine County
Doesn't it seem like there are growing tasks on your "To-Do" list and never enough time to get to them all? We're here to tell you that life's too short to worry about home repairs and improvements. Spend time doing what you love and allow our skilled handymen at Mr. Handyman of Racine to help! Our technicians offer fast, efficient services for all your needs! No matter what the case may be, Mr. Handyman of Racine County can lend a helping hand!
Call us to request service today!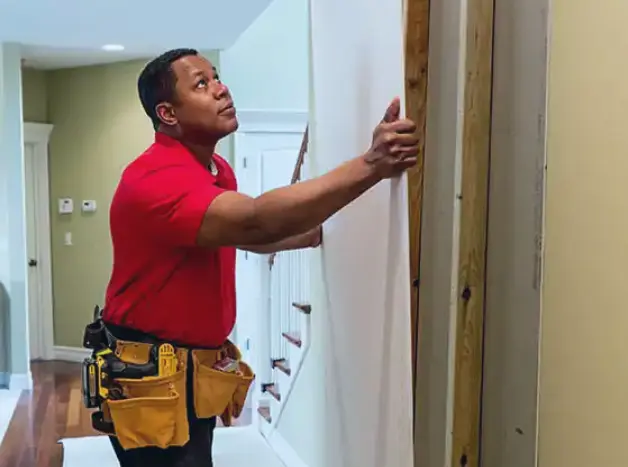 Why Choose Mr. Handyman?
Convenient one-call solution.

Safe, worry-free experience.

Fully insured with general liability and workers' compensation.

We'll clean up when we're done.

Our workmanship is guaranteed.

$25 Off
2 Hours of Services or More
Mr. Handyman of Racine County
Expires on date: 12/31/2023

Valid at participating locations only. Offer valid one time per household. Not valid with any other offer.
Our Mission
Mr. Handyman is your one-stop shop for a wide range of home maintenance and repair solutions. Mr. Handyman's service technicians are highly skilled craftsmen, so you know they will get the job done right the first time.
Partnerships & Achievements
Professional Handyman Services For Every Task
Our dedicated team of handy professionals takes the time to understand your concerns and goals before we get to work. This not only ensures your satisfaction but can also leave you feeling confident while we work quickly and efficiently to resolve your problems. Whether your home needs simple repairs or your place of business needs a full remodel, we're up for the job!
Our reliable and trusted home improvement services in Racine County are meant to help you eliminate everything on your "To-Do" list so you can continue with your regular routine. We are extensively trained, fully insured, and have all of the knowledge and tools necessary to get the job done right the first time and every time that follows.
Contact our Racine County handyman professionals! We can take that extra weight off of your shoulders!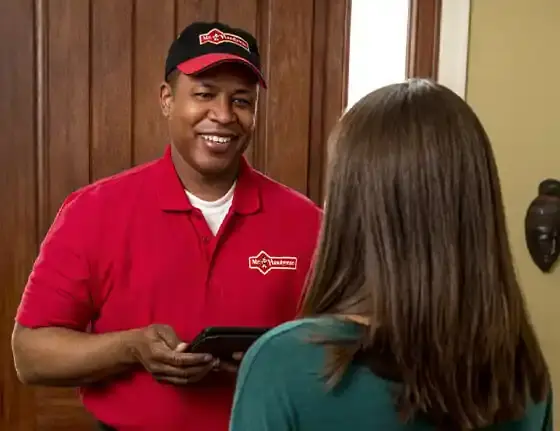 Mr. Handyman of Racine Wi
Choose the right handyman services team in your area. When it comes to selecting the right team for your home improvement needs, Mr. Handyman is the right choice.
Areas We Serve:
Benet Lake, Bristol, Burlington, Caledonia, Camp Lake, Franklin, Franksville, Honey Creek, Kansasville, Kenosha, Lyons, New Munster, Oak Creek, Pleasant Prairie, Powers Lake, Racine, Rochester, Salem, Silver Lake, Somers, Sturtevant, Trevor, Union Grove, Waterford, Woodworth
Best Handyman Services Near Racine County
When you have home projects that you can't finish or don't have time to do, Mr. Handyman® of Racine County offers many skilled service professionals. We have the best handyman services to complete your home projects. They're experienced and ready to take on a full list of services in your home. Additionally, all our work is backed by our Neighborly Done Right Promise™. If you're not satisfied, call us within one year, and we'll return to make it right.
Handyman Repair Services
Repairs are one of the most pressing needs for many homeowners. Home repair services are vital to keeping your home in good condition. Our service professionals offer many important repair services so you don't have to live with broken and damaged things. Just call us and book a handyman for repairs.
Handyman Maintenance Services
Home maintenance services are also essential to keep homes running. Everything from painting to gutter cleaning has to be done periodically to maintain a home. We offer these and many more handyman services to help keep your home in the best possible condition with the right maintenance projects.
Mr. Handyman of Racine County FAQs
We want to be as transparent as possible and make sure your questions are answered. The FAQs below should answer many of your questions. If you have more, contact us to get answers.
What is a handyman?
Each of our handymen is a skilled service professional with 10 years of experience on average. They have spent years taking care of household projects to make things easier for homeowners. A handyman is well-versed in many maintenance and repair skills to offer the help you need.
What does a handyman do?
A handyman takes care of the projects you need to be done in and around your house. Our service professionals will paint, repair decks, install doors and insulation, install flooring, clean out gutters, caulk, apply grout, replace tile, assemble furniture, perform carpentry, and many more tasks around the home.
Does a handyman in Racine County need a license?
There isn't a handyman's license that is needed for performing these tasks in customers' homes. However, all of our service professionals are fully insured, so there is no reason to worry when you have one of our handymen working for you.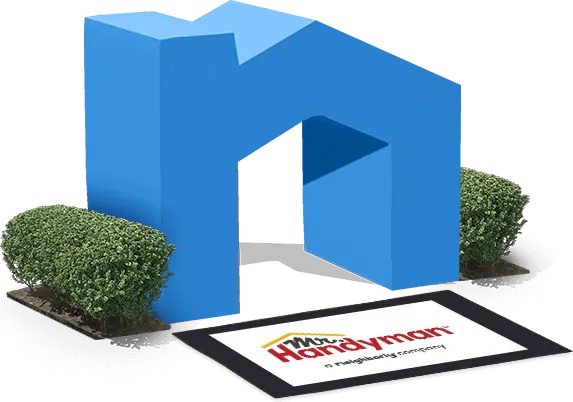 Neighborly®
Mr. Handyman is a Neighborly Company. Handyman repair services are one of the many home maintenance solutions available to you through Neighborly. At Neighborly, we are committed to being there for all your home service needs.
Learn More About Neighborly