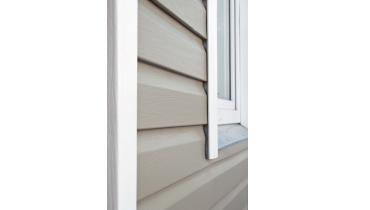 Vinyl siding is the most common choice for siding in the U.S. Not only is it less expensive than many alternative siding options, it is typically almost maintenance-free and very energy efficient. However, if your home's vinyl siding is older or of a medium quality grade, it may be subject to melting and warping under certain conditions.
Several things have to happen at once in order for your vinyl siding to melt. First, you have to be located next door to a home with south-facing low-E glass windows. Second, you need a specific angle of the sun hitting the windows, which occurs more often when the sun is lower in the sky. The windows create an effect like a magnifying glass, redirecting the sun's rays like a laser beam onto your home. If the heat reaches over 165 degrees F, the vinyl can melt. Here are 3 ways to prevent your vinyl siding from melting:
1. Placing a full screen over the offending windows will break the solar energy and create solar diffraction, reducing the heat that is directed at the siding. A PTI film is similar to a screen, but this material is connected to the window pane instead of to the window frame. Attaching an awning over the windows can also help.
2. Planting landscape buffers between the two homes will help prevent the solar reflections from reaching the vinyl siding. Plants also add to the beauty of your home's landscaping.
3. Replacing your vinyl siding with a higher grade version that is resistant to temperatures over 250 degrees F will eliminate the problem. Higher-end vinyl siding is worth the investment if the melting is ongoing.
Remember that if your home has low-E windows that face south, they could be creating a problem for your neighbor's vinyl siding. For more information about how to prevent your home's vinyl siding from melting, please contact:
Mr. Handyman of Wheaton-Hinsdale
245 W. Roosevelt Road #69
West Chicago, IL