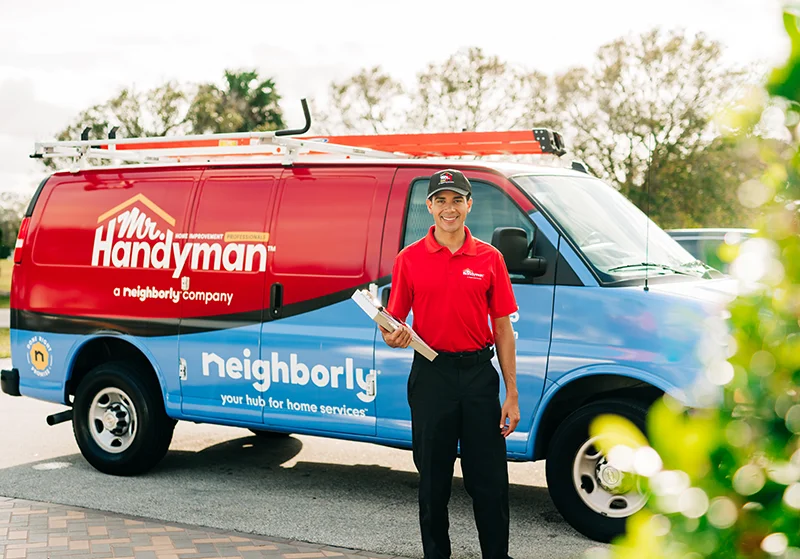 Why Hire Experienced Handymen for Home Repairs
If jobs keep adding up around your home that you don't have the time to complete yourself, it's time to hire an experienced handyman. Handyman services can save you time and improve your home's value, comfort, and functionality. A professional handyman will arrive with all the tools needed to tackle any home repair or improvement project, whether it's a loose floorboard, missing tiles, or clogged gutters. Handyman services can also prevent smaller issues from turning into bigger ones. They will take care of light maintenance and minor issues that would only get bigger and more expensive over time. Scheduling routine handyman services will ensure your home is safe and secure, and give you free time to relax and enjoy your home after a long day.
Our Professional Handyman Services
Our team of experienced handymen can quickly assess any problem around your home and determine the most efficient and effective solution. Call us today if you need:
Home repairs
Home improvements
Home interior remodeling services
Home exterior remodeling services
Carpentry services
Furniture assembly
Window and door services
Floor installation and repair
Interior or exterior painting services
Mobility and accessibility services (aging in place)
Other general home repair and home improvement services
Proud to Be in the Neighborly Family of Companies
Mr. Handyman Cedar Rapids and Iowa City is proud to be a member of the Neighborly Family of companies. Not all homeowners have the time, patience, or tools to complete home repairs or improvement projects. We have designed our professional handyman services to make our customers' lives easier, safer, and more comfortable. If you need a home service we don't offer, we're happy to refer you to another member of the Neighborly Family.
Why Choose Mr. Handyman of Cedar Rapids and Iowa City
At Mr. Handyman of Cedar Rapids and Iowa City, we have an entire team of experienced handymen at your disposal. We want to give you a worry-free experience and make your home repairs and home improvement projects easier, safer, and more beautiful than you could imagine. We have the knowledge, experience, and tools to complete any home repair professionally and according to all codes and regulations. We maintain a meticulous eye for detail and never cut corners or give any home improvement project anything less than our complete focus and dedication. Each team member operates with professionalism, courtesy, punctuality, and respect. We stand by our work and abide by the Neighborly Done Right Promise - if a job isn't done right, we'll make it right.
Request an Estimate for Handyman Services in Cedar Rapids, IA
Call today or contact us online for handyman services in Cedar Rapids, Iowa City, Coralville, Ely, Fairfax, or Marion, IA. We'll send one of our courteous, experienced handymen to your home to discuss your project, go over your goals and vision, and give you an estimate for the cost of home repairs or your home improvement project. Let us help you bring your vision to life with our professional handyman services.