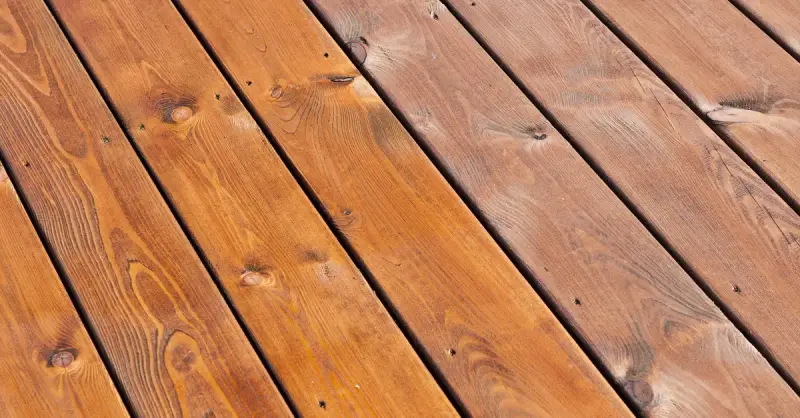 Your porch, whether it's on the front, back, or side of your Charleston, SC home, has the potential to be your very favorite part of the house. That statement may seem surprising if your porch is currently in rough condition, but the right Charleston porch repair services from a qualified handyman professional can make a world of difference for your outdoor living space.
If you're looking for ways to expand your living space, improve curb appeal and raise property value, Charleston porch repair is a home improvement project that is well worth considering. It can be difficult to fully envision what it could be, especially if it's been neglected for quite a while or you've just never figured out how to optimize it for your household's specific needs. This guide covers some frequently asked questions with expert advice from our Charleston porch repair professionals.
When you're ready to cross porch repair off your home improvement list, rely on your local Charleston handyman to get the job done right. The team of service professionals at Mr. Handyman of Charleston and Summerville has decades of experience with home repair, maintenance, and improvement services in Charleston, SC, and nearby areas. Homeowners and business owners alike can count on us for excellent workmanship and superior customer service.
Are Porches and Decks the Same Thing?
Not exactly. The words are often used interchangeably because the structures are quite similar—they're both outdoor structures attached to a house or another type of building. However, there are some differences as well. Decks are typically located in the backyard or along the side, adjacent to the kitchen for convenient grilling, and may be either attached to the building or free-standing. They can also be nearly touching the ground or several stories high and sometimes have multi-levels. Decks are open on three sides and do not have a roof or any kind of overhead coverage.
Porches, on the other hand, can be on the front, side, or back of a house, but they are typically located in the same area as the front entrance. They are typically either flush with the ground or raised to the height of the front door and feature a roof or generous overhang to provide shelter to the structure. They can be open or enclosed, and the walls of enclosed or screened porches are largely composed of mesh screen panels or glass panes. Regardless of whether your house needs professional Charleston deck repair or porch repair —or both—you can trust our team of handyman professionals to get your outdoor spaces looking great and functioning perfectly for how you'd like to use that area.
What Are the Warning Signs I Need Charleston Porch Repair Services?
The main cause of damage that requires Charleston porch repair is deterioration over time. Problems tend to start out small and then worsen over time until they eventually spiral out of control, and while proper maintenance can slow the decay process, repair services will eventually be necessary. If you know about the signs of an issue that needs porch repair, Charleston, SC, homeowners can call their local handyman for assistance before it gets to the point that the entire structure is on the verge of collapse.
Rotting Wood
Wood rot is a very common and irritating problem here in Charleston, and any wood surfaces that are outdoors are likely to begin rotting if they don't receive routine maintenance and regular refinishing. Charleston has a subtropical climate with plenty of damp air blowing in from the Atlantic. Since wood rot is a type of decay that only affects timber that has taken on water and has an elevated moisture content of about 20% or higher, wood deck boards and any other timber that is outdoors and exposed to the elements are particularly susceptible to wood rot here. It may not even get any chance to fully dry out for months during the wet season, so it can be a challenge to keep moisture locked out of the timber elements on the exterior of any building in warm, coastal regions.
Wood rot eats away at wood fibers, causing the timber to soften and crumble apart. Rotted wood can never be fully restored to its previous strong, durable condition, so the best way to deal with Charleston porch repair for wood rot is typically to remove damaged boards or trim altogether and replace it with new timber that has been treated to resist water. Your handyman will then follow up with paint or solid stain and a sealant to give it added moisture protection.
Rusted or Torn Screen
Having a screened porch offers some huge benefits to homeowners. The best thing about it is having a screened-in place to sit outside is that you can enjoy the fresh air, check out the neighborhood, and listen to the birds chirping without worrying that you're about to be driven back inside by an ominous, buzzing cloud of nature's most aggravating insect, the mosquito. But if your porch screen mesh or window screens are covered in rusty, weakened spots or have suffered rips and tears from impacts, they're not keeping anything out, and they might as well not even be there for all the good they're doing you.
Fortunately, this is a pretty easy fix for a Charleston porch repair expert. As long as the screen frames are in decent condition, we can simply remove the damaged mesh and insert a new screen panel into the old frame. If the frames themselves are bent and warped, they'll likely need to be replaced. We can also seal up any gaps or holes that may be letting in unwanted pests so you can enjoy your outdoor space in peace.
Deteriorating Columns
If you see signs of deterioration or damage on supporting columns, you're more likely to take it seriously because those columns are holding up the entire roof structure, and nobody wants to risk a potential collapse. Minor cosmetic damage like scuffs or scratches isn't too big of a deal, though it can negatively impact curb appeal. But any type of damage that looks like it could affect the stability of the column needs to be taken care of as soon as possible with experienced porch repair. Charleston, SC, homes can suffer from issues such as wood rot, rust, corrosion, and other signs of decay on columns, but you may also notice your columns are visibly leaning or shift and wobble when they are touched. Whatever the issue, your Charleston porch repair professional can resecure or replace columns and column bases to make sure they are looking their best and won't have any difficulty holding up your roof.
Sagging Steps
Steps take a lot of abuse between adults stomping up and down or kids and dogs rocketing around on them. That makes them especially prone to the same sorts of decay problems that affect other parts of the structure, such as wood rot and corrosion. It's already easy enough to trip and injure yourself falling down the steps without the added hazard of deterioration that causes them to sag and creak. Whether your steps need to be replaced or just need some reliable porch repair, Charleston, SC, residents can rely on our team to make them safe and enhance their appearance with skilled workmanship.
Loose Railing
When you grab your railing and give it a firm shake, it shouldn't move at all. If it is loose and wobbly or has developed a noticeable lean, that's a sign you need repairs. Even if your structure is only a foot or two above the ground, a loose railing can still pose a risk of injury if people are horsing around and accidentally fall against it, or someone simply leans on it because they expect it to hold their weight and it collapses, taking them along with it.
This problem is usually the result of timber decay, but it could also be that the fasteners have come loose where a section is connected to a wall or to another section. If that's the case, your handyman may be able to handle Charleston porch repair by just replacing the nails or screws that have come loose, but if it's wood rot, the affected timber will need to be replaced and then painted and sealed.
Grime Build-Up
Is your porch covered in a thick layer of built-up dirt, grime, and debris or a slippery coating of algae growth? That's obviously unappealing and makes your structure not such a nice place to sit and relax. But grime build-up can also cause accelerated wear and tear damage. It harbors harmful bacteria that eat away at surfaces, destroying the finish and leaving the material underneath exposed and vulnerable to further decay. That bacteria could also sicken pets or small children if it's ingested.
Grime build-up can affect any type of material, including wooden, cement, and brick porches. The best way to handle Charleston porch repair for this problem is to call your local handyman for pressure washing services. A pressure washer is capable of producing pressures that range from 750 to 3,000 psi, or pound-force per square inch. That's powerful enough to blast away stubborn grime, oil stains, and other substances that typical cleaning methods just can't budge, leaving you with a sparkling clean decking surface. Pressure washing is also a very effective method of removing peeling paint or flaking wood stain when a porch needs to be primed for refinishing.
Other Signs of Charleston Porch Repair Issues
There are a lot of potential problems that could cause you to need Charleston porch repair services. Here are a few more signs of deterioration to keep in mind:
Splintered, weathered, gray wood
Your Structure is leaning or pulling away from your house
Missing spindles or balusters
Bent, broken, or warped screen frames
Porch is sagging
Water pooling around concrete footings
Soil has eroded from around posts or porch foundation
Peeling paint or flaking wood stain
Algae and moss growth
Insect infestations
How Can I Avoid Needing Charleston Porch Repair in the Future?
After going through the process of porch repair, Charleston, SC residents are usually interested in a few maintenance tips to help keep their structure in excellent condition so they can avoid needing Charleston porch repair and replacement for longer. Regular maintenance is key to preventing damage or catching and halting damaging factors early on, and that often means preventing moisture incursion. Here are some tips to help preserve the beauty and longevity of your structure:
Once or twice a year, take the time to check the entire structure carefully for any signs of rot.
Keep wet leaves away from the porch by trimming trees and bushes, so they're at least a couple of feet away.
Move outdoor furniture and fixtures such as planters around once in a while so they can't trap moisture against the surface.
If rust on screen mesh is a concern, consider spraying metal mesh panels with a corrosion inhibitor or anti-rust spray that will help your screens resist corrosion.
Avoid using water-attracting mats and rugs. If you must have them, plastic is a better choice than natural fibers because it drains more readily instead of absorbing water.
Are You Ready to Make Charleston Porch Repair Your Next Move for Home Improvement?
If you are a resident of Charleston, SC, or nearby parts of South Carolina such as North Charleston, Goose Creek, or Isle of Palms, you can take advantage of the outstanding workmanship and dependable customer service provided by the team of professionals at Mr. Handyman of Charleston and Summerville.
To schedule an appointment at a convenient time, or to find out more about our reliable handyman services in the Charleston area, pick up the phone and give us a call to speak with our friendly customer service staff.