Home Repair Services Throughout Easton, Bethlehem, Nazareth, Allentown, and the Lehigh Valley
Sometimes, you just need the work of a handyman to get the job done. At Mr. Handyman of Easton, Bethlehem, Nazareth, Allentown, and the Lehigh Valley, we take the hard work out of your next home improvement project by connecting you with our knowledgeable handymen. Whether you need a kitchen or bathroom remodel, walls painted, or simply need someone to help you fix that leaky faucet, our technicians are here to help. All of our home repair professionals have experience in their trade and are dedicated to providing excellent workmanship.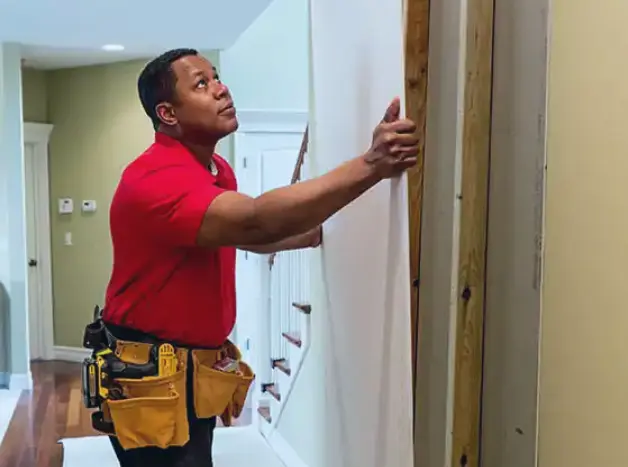 Why Choose Mr. Handyman?
Convenient one-call solution.

Safe, worry-free experience.

Fully insured with general liability and workers' compensation.

We'll clean up when we're done.

Our workmanship is guaranteed.
Our Mission
Mr. Handyman is your one-stop shop for a wide range of home maintenance and repair solutions. Mr. Handyman's service technicians are highly skilled craftsmen, so you know they will get the job done right the first time.
Partnerships & Achievements
Professional Handyman Services for Every Task
Home Repair Services You Can Feel Confident In
Somehow, you can never seem to conquer everything on your "to do" list. Instead of feeling overwhelmed and under-accomplished, why don't you sit back and relax with a trusted professional takes care of it for you? Our Mr. Handyman of Easton, Bethlehem, Nazareth, Allentown, and the Lehigh Valley team is comprised of home service professionals who have years of experience under their tool belts. Each handyman is expertly trained and insured so you can have peace of mind while your project is completed.
Each one of our locations is owned and operated locally and is held to the national standard of our brand. For more than 15 years, Mr. Handyman has provided home services to thousands of homeowners. To this day, we remain dedicated to our customers and continue to conduct all of our workmanship with professionalism. Your house should feel like a home and we do what we can to make that happen.
Our technicians don't stop at handyman services, either. We also offer a variety of commercial services, so your business is taken care of, too.
We have worked with all types of businesses, including:
Hospitals and healthcare facilities
Retail and mall locations
Municipal and government buildings
Restaurants and food service companies
Hotels and hospitality services
When you pay for a "specialist," you are paying for a title. Our handyman professionals are all experts in their craft, and all of their work is 100% guaranteed. Best of all, our services are reliable and affordable.
What are you waiting for? Our Easton, E. Bethlehem & Nazareth home repair experts are ready to get started on your project. Contact Mr. Handyman of Easton, Bethlehem, Nazareth, Allentown, and the Lehigh Valley today.
We moved! Take a look at our new office!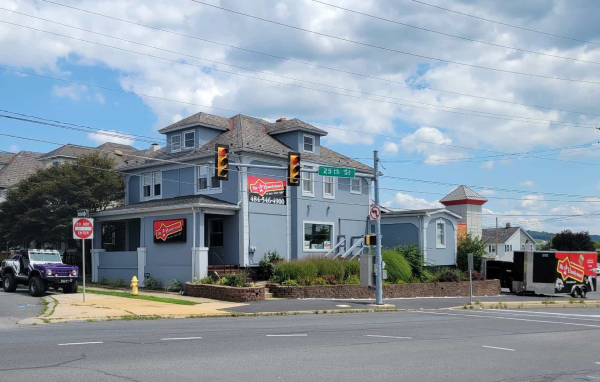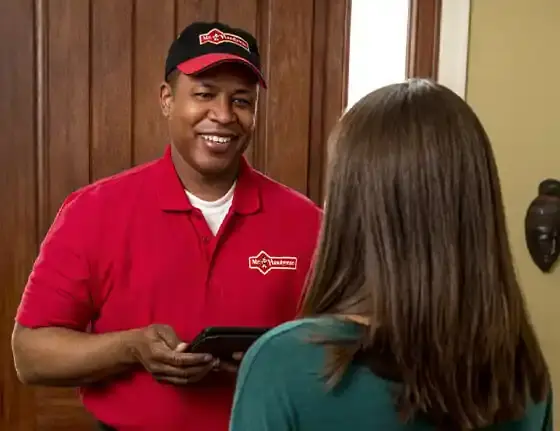 Mr. Handyman of Easton E Bethlehem Nazareth
Choose the right handyman services team in your area. When it comes to selecting the right team for your home improvement needs, Mr. Handyman is the right choice.
Areas We Serve:
Allentown, Bethlehem, Catasauqua, Center Valley, Coopersburg, Coplay, Easton, Emmaus, Hellertown, Lehigh Valley, Limeport, Nazareth, Springtown, Stockertown, Tatamy, Whitehall
Best Handyman Services Near Allentown, PA
Not everyone is handy around the house, so when you need quality home repair services, call Mr. Handyman® of Easton, Bethlehem, Nazareth, and Allentown. Our highly skilled professionals offer a full list of services, are close by, and can take care of many different types of repairs throughout your home.
Handyman Repair Services
Call today for all your handyman service needs. Our skilled professionals have years of experience and state-of-the-art tools and quality materials needed to quickly and efficiently tackle whatever repairs you need. What's more, all our work is backed by our Neighborly Done Right Promise™ – if you're not satisfied, call us within one year, and we'll come back to make it right.
Handyman Maintenance Services
Mr. Handyman provides the most comprehensive solutions for maintaining your home or business. Our dedicated and experienced team offers top-notch home repair services that keep your property in excellent condition, including:
Furniture assembly
Attic insulation, stairs, and door installation
Carpentry
Plumbing
Deck and patio repairs
Commercial repairs
Electrical repairs
Floor installation
And much more!
Mr. Handyman of Easton, Bethlehem, Nazareth, and Allentown FAQs
Our trained professionals can answer any home repair service questions you might have. In the meantime, here are some of our most frequently asked questions:
What is a handyman?
A handyman is a skilled tradesman with the skills, abilities, and knowledge necessary to repair and properly maintain a residence or business. Many handymen have an extensive background in construction.
What does a handyman do?
A handyman usually has years of experience and training. They can make repairs that a homeowner may not be able to complete on their own, such as repairs to floors or ceilings, carpentry, installing drywall or insulation, and repairing electrical outlets.
Does a handyman in Allentown need a license?
While an actual license is not required in Pennsylvania, all handymen who earn more than $5,000 a year must be registered as contractors with the attorney general. Contractors must remain in compliance with all state and local guidelines to keep their insurance in good standing.
If you have any additional questions about home maintenance services, don't hesitate to reach out and schedule an appointment with your local Mr. Handyman!