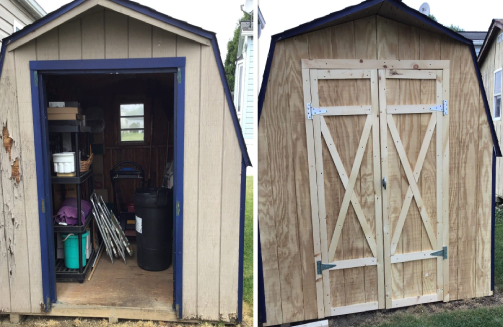 Are you sick and tired of trying to manage a long list of nagging home repairs and maintenance tasks? Sometimes it can feel like the moment you get one chore crossed off, two more pop up to take its place. Most homeowners want to keep their property in excellent condition, but procrastinating on your to-do list is completely understandable when you're not equipped with the right tools, expertise, and free time to handle everything that needs to get done.
The problem is that neglecting those household tasks such as patching drywall or replacing rotted deck boards can cause them to spiral out of control. The damage worsens or spreads to other parts of the house, necessitating even more costly and time-consuming repairs until you wish you'd just found a way to get it fixed early on.
Fortunately, there's a way to get your home back in perfect shape and even keep a bit of free time for yourself: trust Mr. Handyman of Easton, Bethlehem, Nazareth, Allentown, and the Lehigh Valley to take care of it for you! Our service professionals have the skilled tradesman experience to provide quality workmanship and excellent customer service on every call. You don't need the hassle of hiring multiple independent contractors when Mr. Handyman can cross every task off your to-do list quickly and efficiently.
When you've had a bad experience with another service business in the past, it can be nerve-wracking to have someone working on your home. You deserve a safe, worry-free experience, and our handymen are committed to providing it by always treating you and your property with respect. We'll arrive promptly, in uniform, for your scheduled appointment, and take the time to clearly explain our recommendations, so we can ensure that you'll be completely satisfied with our quality of service.