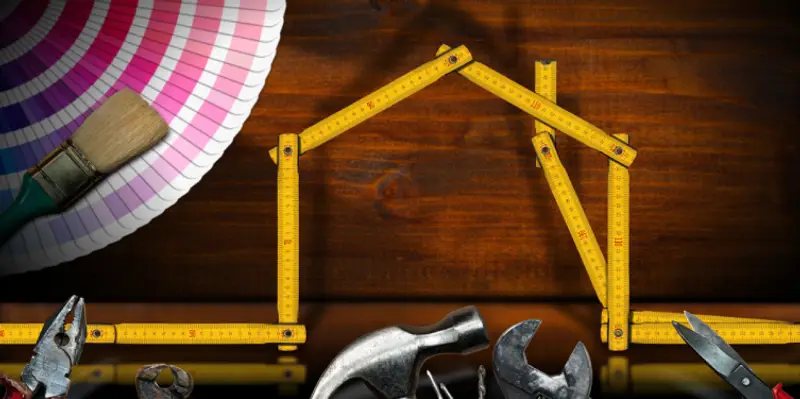 Is your home in Flower Mound, TX, flawless in every single way? Or is there a little room for improvement here and there? Most homeowners, even those who truly love their house, have a running list of things they'd like to improve to make their home more appealing, comfortable, and perfectly suited to the style and needs of their household. If your house is anything less than perfection, a Flower Mound home remodel project is the solution to move it closer to your ideal vision.
Planning home remodeling in Flower Mound, TX, can be a big challenge, especially if you don't have the time or budget for a major overhaul. However, you don't necessarily have to rip everything out of a room down to your subfloor and start from scratch to make a meaningful change for the better to the appearance and function of your house. This guide goes room-by-room to give some ideas for potential Flower Mound home remodel projects that can make a big difference without a big hassle.
When you know what your next home remodel step is, call your local Flower Mound handyman to get the job done. The team of qualified service professionals at Mr. Handyman of Flower Mound, Lewisville, and Denton has decades of experience in repair and improvement trades. We are proud of our expert workmanship and focus on customer service that goes the extra mile.
Kitchen Remodeling Ideas
When most people think about a Flower Mound home remodel, their kitchen is the first room that comes to mind. That makes perfect sense—after all, your kitchen is among the most important places in your house, and it often serves as a gathering point for your whole family. It's also a highly utilitarian room with a lot of built-in features, so there's ample opportunity for change. That being said, you may not be in the market for a complete kitchen remodel. If you just need a few tweaks to get your dream kitchen, here are some ideas for Flower Mound home remodel projects in the kitchen.
Reface or Replace Cabinets
Combined together, your kitchen cabinets are the largest thing in the room by far. They take up a huge amount of physical space, but they also take up a lot of visual space too and are basically the main thing you see when you look around a kitchen. From dishes and pans to small appliances and, of course, all that food, there's a lot that needs to be kept within easy reach in the kitchen, so cabinets need ample space. But they also need to be configured in a way that complements your cooking style.
If you often find yourself frustrated by cabinets that aren't in the right place or don't meet the needs of your household, replacement is likely going to be the best solution to solve the problem once and for all. However, if you are happy with the size and configuration of your cabinet system but the cabinet fronts are in rough shape or don't match your current interior design vision, refacing may be the perfect solution. There are two ways to go about the cabinet refacing process. If your cabinet boxes are in good condition but your cabinet doors and drawer fronts have suffered damage or are an outdated, ugly style, refacing can be done by replacing the doors and drawer fronts while leaving the boxes intact. If they aren't damaged, but you would simply prefer a different look, the simplest solution is to have your handyman paint them and install new cabinet hardware—it's truly surprising how much of a difference those cosmetic changes can make.
Accessibility Modifications
Whether you have difficulty moving around or you'd like to make your home more welcoming and safe for a loved one with limited mobility, a Flower Mound home remodel is an excellent opportunity to think about adding some accessibility modifications. When it comes to the kitchen, there are a few accessibility challenges that make it more difficult for those with disabilities to maintain their independence and participate in cooking.
Our team can help with modifications such as lowering countertops so they are easily reached from a sitting position and changing cabinet handles and drawer pulls so they are easier to grasp and operate for someone who can't easily curl their hand. There's also the possibility of removing external cabinet hardware and replacing it with a hidden magnetic latch that can be operated with a gentle push on the cabinet door.
Bathroom Remodel in Flower Mound, TX
Along with the kitchen and bathrooms are the other utilitarian rooms in your house that feature a lot of built-in features—and all that stuff is usually crammed into a pretty tight space. That means there are a lot of ways to modify your bathroom during a Flower Mound home remodel, but the best way to make a big impact with a bathroom remodeling project is to focus on one specific area.
Tiled Shower Installation
Your bathing routine is a big part of your life, so it should be an enjoyable part of the day. If you're tired of standing in a dingy little booth for your shower, or you've got a tub and shower combo, but the tub part never gets used, consider replacing it with a large, luxurious tiled shower. Tile comes in a wide variety of colors, sizes, patterns, shapes, textures, and styles, so there's definitely something out there that is perfectly suited to your aesthetic tastes. Our team has taken care of many tile installations in the Flower Mound area, and we have the expertise to get it put in correctly. You've never seen straighter grout lines!
Ceramic or porcelain are the most popular choices for a shower remodel because they're durable, long-lasting, and less costly than other options like natural stone. Glass tiles are usually more expensive, but they can make a big impression with their translucent beauty when used sparingly in an accent strip. For the shower floor, mosaic tile is generally the best choice. Each individual tile is tiny—usually around 1x1 or 1x2 inches—so the installation has enough grout to gently slope downwards to the drain, following the curve of the shower pan. That extra grout also gives added grip to help prevent injury from slipping and falling, and it complements larger tiles on the wall quite nicely.
Bedroom or Living Room Remodeling
Rooms such as bedrooms and living rooms tend to be neglected when it comes time to invest in a Flower Mound home remodel project. That's because they are more or less just four walls and a floor, so aside from room painting or perhaps a new flooring installation, it can feel like there are really not many options available for home remodeling in those rooms.
Closet Remodel
Maybe your current closet is bursting at the seams because it just doesn't have the right configuration for all the clothes you want to store—or maybe you can't even get the closet door all the way shut because of that mountain of laundry sitting on the floor. Our Flower Mound home remodel team can't bend the laws of physics to create more space, but we can help make a place for everything with a closet remodel.
The best thing about a custom closet remodel is that it can be configured to maximize storage space for your particular clothes. For example, if you don't have long items like dresses to store, we can add a second hanger bar down below to double the hanging space. We can also install shelves, cubbies, and drawers as needed to make sure all the important parts of your wardrobe have a place to be stored when you're not wearing them.
Interior Trim Installation
It may seem surprising to think that a little strip of decorative material along the base of your wall or at the top where the wall meets the ceiling could make much of a visual impact, but interior trim installation really is capable of creating a surprising transformation during a Flower Mound home remodel project. Crown molding draws the eye upward and defines the line between the wall and ceiling, which can make the entire room feel larger and more open. It also adds charm and elegance that is definitely noticeable and can really enhance the overall look of your home. If you're concerned that crown molding or baseboards won't fit in with your interior design plan, remember that it doesn't have to look old-fashioned. Interior trim is available in a huge array of styles, including modern, contemporary, rustic, and much more.
Exterior Home Remodel Projects
Okay, the exterior of your house isn't exactly a room—but that doesn't mean it should be ignored when you're considering potential Flower Mound home remodel projects. Exterior remodeling is especially important when you want to boost curb appeal to increase your property value prior to sale or when you're looking for ways to save money by preventing heat transfer and moisture incursion. Learn more about how to improve energy efficiency and curb appeal with home improvements.
Porch and Deck Remodeling
When warm weather arrives, we can't wait to get out on the backyard deck to grill dinner or on the front porch to relax and keep an eye on the neighborhood. But all that summer fun is going to fall flat if your deck or porch is in terrible condition—or your property doesn't have one at all. If your current deck or porch just isn't cutting it for your household, you're missing out on a great place for outdoor cooking, dining, socializing, and sitting back to soak up the sun or catch a breeze. We can enhance your current structure to make it bigger, better, and more accommodating for how you want to use it.
Most decks and porches have at least some wooden components if they aren't made entirely from wood. Timber is beautiful, durable, renewable, and easy to work with, but it's at a disadvantage when it's outdoors because of wood rot. Because wood rot is a type of decay that only affects timber with a high moisture content, any timber that is outdoors and exposed to the elements is particularly vulnerable. The best way to deal with wood rot is to remove the affected wood altogether and replace it with rot-resistant timber, then paint or stain and seal it to block out moisture.
Window Repair
In the same way that wooden decks and porches are susceptible to wood rot, your window trim can also be seriously affected. Trim such as window frames, sills, and drip caps aren't just there to look good—they also stop moisture from seeping into your walls and causing serious internal water damage. Anyone who has ever had the misfortune of dealing with moisture damage mitigation will assure you it's worth avoiding.
Aside from ruining your home's curb appeal and letting in excess moisture, deteriorated window frames could end up costing you an arm and a leg on your monthly utility bills by allowing for heat transfer, the process in which thermal energy tries to move from a warm place to a cooler area. By sealing up gaps and replacing rotted material, our team can prevent heat transfer, so your HVAC system doesn't have to work so hard, saving you money on your energy bills in the long run.
Ready for a Flower Mound Home Remodel? Count on the Pros at Mr. Handyman!
Our expert handyman services aren't just for residents of Flower Mound, TX. If you're a homeowner or business owner in a nearby community in this part of the greater Dallas-Fort Worth area, such as Highland Village, Lantana, or Argyle, you can rely on the team of professionals at Mr. Handyman of Flower Mound, Lewisville, and Denton for top-quality home remodeling services.
Pick up the phone and get in touch with us today to find out more about what we could do to enhance your property, or to schedule an appointment at a time that works for you.