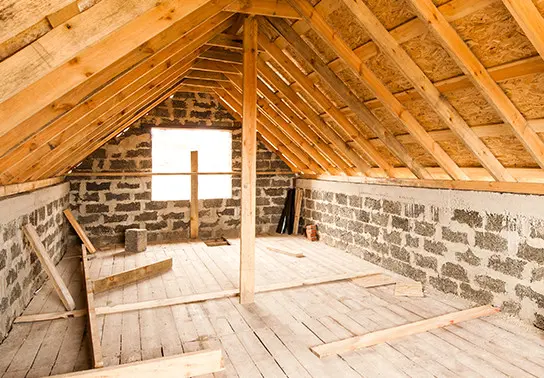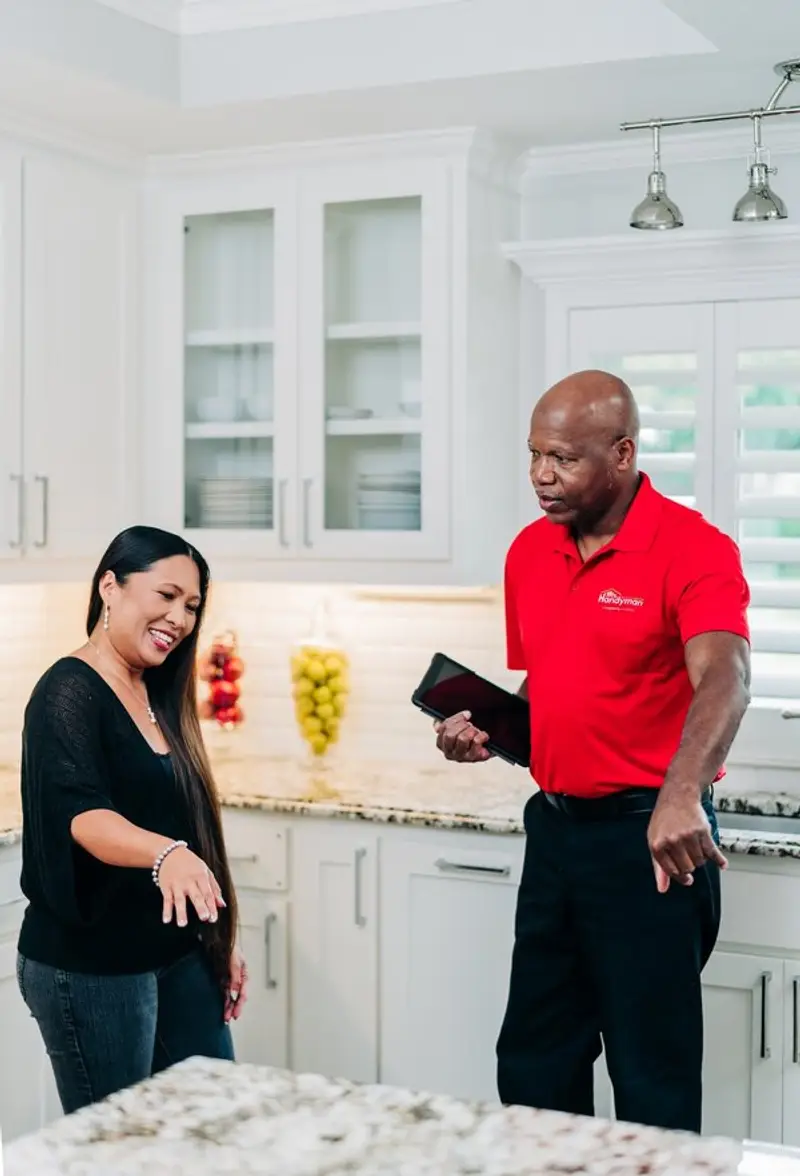 Sand Springs is a small, bustling suburb outside of Tulsa in Northeast Oklahoma which enjoys a lax lifestyle with active indoor and outdoors reaction activities from basketball, walking trails, skate parks, and more. The town relishes in temperate, humid subtropical climate year-round, from hot, muggy summers to frigid, snowy, and windy winters. It's historically known for receiving its name from a wealthy philanthropist who intended to build a home for orphan children and was an original hub of glass production for Oklahoma, specializing in fruit jars. Given its abundant heritage and as a rural town that continues to grow rapidly, Sand Springs residents looking to become first-time homeowners should understand the responsibilities required to preserve their homes for generations to come. And who can do it better than your local handyman in Sand Springs, OK?
Only Sand Springs homeowners are extra vigilant about proper upkeep. Signing up for routine inspections will make their home a worthwhile investment so it retains its value for years to come. Typically, an annual and seasonal inspection of your home by a professional handyman, Sand Springs, OK homeowners should know includes examining everything from the ceilings to floors and windows to walls and roof to the basement. Your expert technician will provide you with an official list of recommendations for future fixes.
However, it may get overwhelming to consider the more minor tweaks to extensive home renovation projects and many homeowners become complacent and fail to take action. We best advise you to designate a certified, local, and fully insured Sand Springs handyman at Mr. Handyman of Greater Tulsa early on as you're bound to face repairs, replacements, and maintenance as a homeowner.
Our well-versed Sand Springs handyman service technicians have the grit, ingenuity, and knowledge to genuinely listen to your concerns and offer authentic solutions, for example taking into consideration the most sturdy construction materials based on your personal preferences, budget, and local weather conditions. Our experienced team members have a proven track record of providing quality workmanship and ultimate customer satisfaction for nearly 20 years and counting.
Our Sensible Handyman Sand Springs, OK
Your home is one of the biggest investments you will ever make, so it's inevitable that you do routine maintenance through an accredited handyman. Sand Springs, OK residents can rest assured that we offer transparent, upfront pricing alongside a one-year parts and labor guarantee, so if for any reason you are not content with the result, we will return to make the appropriate adjustments. There are many busy contractors out there who simply won't take the time to understand your home improvement needs and perform a lackluster job.
As a Sand Springs resident, you may have the hustle of Oklahoma City, but you do possess all the convenient amenities and facilities to live a comfortable lifestyle. Mr. Handyman will offer you a customized solution based on your feedback, so there's no need to go down the rabbit hole of searching for a Sand Springs "handyman near me" when you can just give us a quick call. When choosing Mr. Handyman, Sand Springs, OK customers will get peace of mind knowing that our qualified technicians are familiar with industry standards. They are well-equipped with the skill set, tactics, and know-how no matter the feat. Our uniformed Sand Springs handyman will align with your flexible schedule to conduct an evaluation and estimate before they begin any work, so you know exactly what to expect.
As a Sand Springs homeowner, we suggest upgrading your homes occasionally rather than all at once when it's absolutely required, like after a major hailstorm or flood. Being proactive will save you time, money, and effort, so it's ideal to get minor upgrades and house repairs done every few years and major home remodels at least every decade. In doing so, not only will you keep on trend with the latest home decor, and enjoy more coziness, plus added protection for you and your family members, but you'll reap the benefits upon the sale of the house. And so preserving the structural integrity of your home with a qualified handyman. Sand Springs, OK residents can see it as a win-win solution with more money in their pockets.
For any one of our skilled handymen, Sand Spring OK property owners can expect one of our many areas of expertise to ensure their home doesn't fall into disrepair from fixing the struck gate for a fence repair, refurbishing with a siding repair or installation after a horrid hailstorm or brightening up their tile flooring and backsplash surfaces with a grout repair.
FENCE REPAIR
Your fence is not only the first line of defense for your property as it sets healthy boundaries but it also provides you with safety and security alongside much-needed privacy. Despite your fence being made of wood, plastic, or metal, it will eventually deteriorate by default due to sun and rain exposure as the substances within the fence's materials will break down. For example, the natural oils from wood material are dried out after being pelted by direct and harmful UVA and UVB sunlight over the years. Or if the wood becomes super soaked from bombarding rain and the extra moisture and humidity will cause the wood to welt and result in black mold and mildew growth. Our Sand Springs handyman can help shield your fence by glossing it over with stain or adding a fresh coat of paint. We can even do more manual repairs, such as fixing the gate, posts, and pickets. Apart from wood, we also work with PVC, vinyl, wrought iron, chain link, and aluminum materials.
SIDING REPAIR OR INSTALLATION
If you ever face the misfortune of facing a severe hailstorm, don't be surprised to see the aftermath and damage from the ice. Apart from the ugliness of your home's casing being ripped off, it's also a safety hazard as it increases the chances of opening the floodgates in your home's attic during the next rainfall in Sand Springs not to mention costly water damage done to your ceilings and drywall. Having a tattered side of the house also impacts your home's energy efficiency as your HVAC system has to work twice as hard to give out the same amount of input resulting in soaring utility bills. Your trained Sand Springs handyman can do a total overhaul for major damage or even take care of minor or cosmetic repairs by caulking or patching small to medium-sized holes.
GROUT REPAIR OR REPLACEMENT
The purpose of grout is not only for aesthetic appeal but to help fasten components in place, prevent mold growth and reduce the likelihood of water damage. If you've noticed loose tiles, discolored mold, or crumbing grout, we can do a grout repair and have a few options we use depending on the area of your home that needs to be regrouted. For example, sanded grout for your flooring surfaces, unsanded grout for your kitchen or shower backsplash, or epoxy grout for high spill areas like your kitchen countertops. Because grout repair requires good hand-eye coordination and manual dexterity, we don't recommend doing it yourself unless you are convinced you can carefully align every tile piece. Best of all, you can hire your expert handyman. Sand Springs, OK service technicians will take care of the messy business of cleaning before and after the grout repair for you, for example, scraping off and vacuuming old grout before replacing it with a new one.
MORE JOBS FOR YOUR LOCAL HANDYMAN, SAND SPRINGS, OK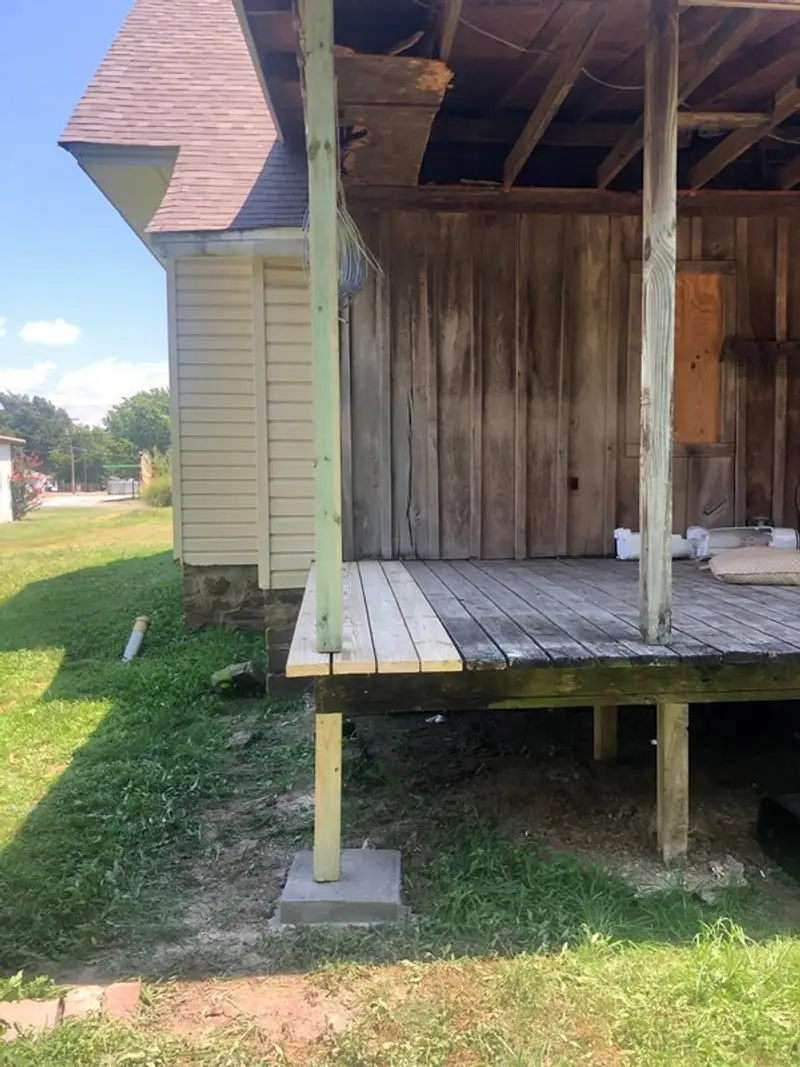 As your most versatile Sand Springs handyman professionals, we have a lot more skills up our sleeves. Not only is Mr. Handyman known to be Greater Tulsa's one-stop shop for all, but we're also certified technicians to work on commercial properties. Whether your residential home needs an improvement project or your commercial business building needs graffiti removal, county on our reliable commercial handyman. Sand Springs, OK property owners are in safe hands! Additional handyman services we offer include:
Ceiling fan installation
Tile services (backplash, countertop, shower wall installation)
Finish carpentry (cabinets, trim work, crown molding, baseboard)
Furniture assembly projects (office desk cubicles)
Window repair
Soffit and fascia repair
Gutter cleaning and repair
Deck projects (building, repair, maintenance)
Painting jobs
And more!
Are You Ready For Mr. Handyman, Sand Springs, OK? We Are Your Sincere Choice For Home Remodeling!
At the end of the day Sand Springs residents vote with their dollars and opt for only the best service provider for their home's remodeling, and so your best bet is to ask for Mr. Handyman of Greater Tulsa for any repairs, installations, and maintenance. Besides Sand Springs we also serve the surrounding areas of Jenks, Bixby, Broken Arrow, and Glenpool.
Reach out to our courteous customer service representatives who can guide you through the diverse palette of services we offer or to book a no-obligation consultation or service appointment as we earnestly await your response.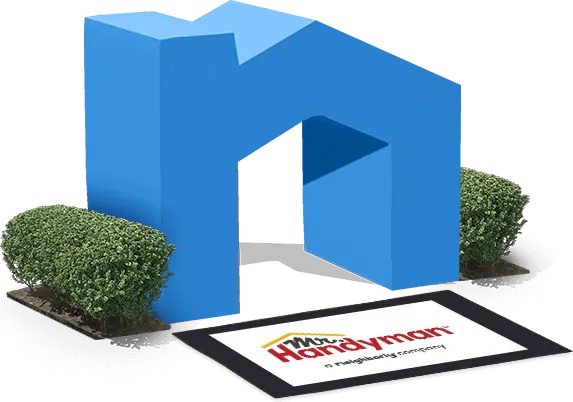 Neighborly®
Mr. Handyman is a Neighborly Company. Handyman repair services are one of the many home maintenance solutions available to you through Neighborly. At Neighborly, we are committed to being there for all your home service needs.
Learn More About Neighborly