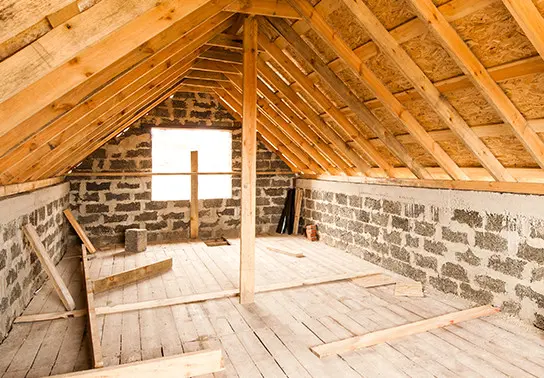 Just as you guessed, Saratoga Springs is known for its lavish, incredible, and natural hot springs that sit along the outskirts of Utah Lake. This breathtaking oasis reaches 109 degrees at its pinnacle and is surrounded by a smattering of smaller, shallow, and cooler pools dotting the edges. The name itself was adopted from the famous Saratoga Springs resort in New York as early settlers in the region hoped to build at the mouth of the Jordan River. As a Saratoga Springs homeowner, however, you may not have hot springs in your backyard. But we know your best-kept secret for the closest thing are convenient amenities for your home, such as a shower head serving with a waterfall shower installation and tile repair to add ambiance from a professional handyman in Saratoga Springs. This will give you the luxurious spa treatment you deserve. Gazing around Saratoga Springs, you can assume residents enjoy a comfortable lifestyle and choose to indulge not only in their self-care but their home's proper upkeep.
Regardless of whether you're hoping to install a blissful sauna-like lavatory for your home's bathroom or not, if you become complacent or even outright ignore routine maintenance, you'll likely need assistance from a certified, licensed, and fully insured Saratoga Springs handyman from Mr. Handyman of Lehi, Provo, and Spanish Fork sometime soon.
The Most Savvy Handyman Services | Saratoga Springs, UT
Being more up north, Saratoga Springs enjoys a mild Utah climate with hot, dry summers and frigid winters, but nonetheless, we know you would appreciate a pleasant humble abode to reside in, no matter the forecast. When hiring our expert handyman, Saratoga Springs residents can expect a team that is well-adept and has the grit, ingenuity, and knowledge for all types of professional handyman repair and maintenance service.
Mr. Handyman is a locally owned and operated business, having served Saratoga Springs and surrounding areas for nearly 20 years across the divide from finish carpentry to drywall repair, and basic electrical to plumbing services. No matter the task, our Saratoga Springs handyman can handle any curveball thrown at them, from tackling subtle quick fixes to attempting large-scale home remodeling projects like your kitchen or basement. Although you can go down the rabbit hole of seeking out a certified "handyman near me," there are many sketchy unlicensed handymen that don't offer an inclusive approach, unlike Mr. Handyman. Saratoga Springs technicians have passed their background checks and are trained to take into consideration numerous factors like durable construction material based on your budget and local climate aligned of course to your personal preferences for customization. We'll give homeowners and business owners the works by first listening to their genuine pain points by offering authentic and proactive solutions rather than just upselling a product or service.
Our Skilled Handyman | Saratoga Springs, UT
Saratoga Springs property owners who are extra vigilant about preserving their home's longevity to retain not only their property and resale value but also to ensure the safety and security of their home are considered responsible homeowners. If you participate in an annual inspection and maintenance, you'll only ever have to upgrade your home on the rare occasion well past a decade. But for those of you who remain complacent, don't be surprised to see your home fall into disrepair as you'll frequent many repairs or replacements. A competent homeowner knows that a handyman in Saratoga Springs is well worth the investment, so those tweaks here and there will lessen the likelihood of a total remodeling overhaul. From floor installation to gutter cleaning, fence repair to replacing your bathroom's shower door, it can get overwhelming noting down all the home improvements, and sometimes a DIY attempt doesn't suffice. By actively ignoring routine maintenance, Saratoga Springs, UT residents can expect minor problems to catapult into more difficult ones. Some early signs of your home deteriorating and falling apart include caulk fading away around your plumbing fixtures, such as your faucets and sinks, cracks in your walls, sagging and damp stains on the ceiling, jammed windows, wood rot in drywall due to extra moisture and more. These problems will only escalate if left undealt with.
Flooring Repair And Installation: From Loose Floorboards To Crumbling Tiles, Don't Trip Out!
If your floors are creaking or your tile looks scuffed, rely on our local handyman in Saragota Springs to give them a total makeover by replacing your floor. Considering the amount of foot, traffic, your floors will eventually begin to look ragged. One of our specialty areas is tile installation and removal. Although Saratoga Springs enjoys moderate weather, tile is not suitable for the entirety of your home and is best reserved for kitchens and bathrooms as it's a waterproof material. Our expert technicians have the dexterity to remove and discard the old tile or flooring, then carefully replace it anew. We do this by carefully inspecting your subfloor during your consultation appointment and suggesting any additional repairs or leveling if required. If the subfloor looks intact we'll proceed to apply a layer of thin-set and allow it to dry before we carefully lay each tile and cement over with grout. And lastly, our Saratoga Springs handyman will clean up the grout lines using a damp sponge and seal them in. If you're truly hoping for a spa treatment for your bathroom, we even offer a wide range of natural-based or plastic-based materials, from natural stone to ceramic, porcelain, and cork. For example, ceramic is a popular choice that many requests as it's made of natural clay that mimics real and natural stone, which comes in glazed and unglazed varieties. Plus, it doesn't require as much upkeep as purely natural stone tile. Apart from tile, we offer other flooring options such as vinyl, laminate, and hardwood flooring, all of which boost the aesthetic appeal of your home.
Gutter Cleaning And Repair: We Know You're Struck Out And Fed Up With Those Grimy Gutters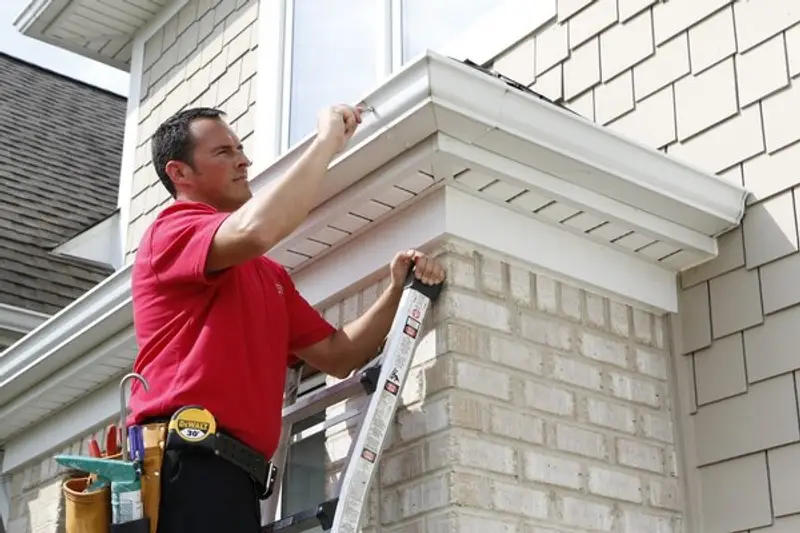 What's your makeshift home-based resort without neat and tidy gutters? Although there isn't exactly heavy downpour in Saratoga Springs, gutters full of muck are an eyesore, not to mention the fact that the accumulated leaves, twigs, and stones can readily clog your troughs, leaving them susceptible to toppling over with water. The aftermath of the water damage is brutal as not only does it destroy your roofline's soffits, fascia boards, and siding, but the excessive water erodes the soil on the outskirts of your home, eventually causing your house to sink like quicksand slowly but surely. And so, we recommend relying on our professional Saratoga Springs handyman service to handle gutter cleaning annually twice per year. Once in spring and again in fall, so you can avoid gutter clogs. Please note that clogged gutters simply don't wash away or clean themselves during the next rainfall but continue to grow with added debris. This will eventually result in damage to other parts of your gutter system, like the downspout outlet.
Shower Door Installation and Shower Head Repair: Nice And Quiet Shower Thoughts…
Your fully-inclusive relaxing home spa is almost complete with the finishing touches of a shower. Our expert technician will check for any leaks in your existing door and shower head and make the correct adjustments. If you're hoping to get rid of your tacky shower curtains and want a shower door installation, rely on your local handyman. Saratoga Springs homeowners can count on us to remedy this with a glass or acrylic shower enclosure that'll shed more natural light into your bathroom to brighten up your space. For your shower head, we'll check for any clogs, and if no dice, we can easily suggest a new one be replaced. If you're hoping for something lavish, we can look into waterfall shower head options which consist of a wide, flat head that effortlessly douses water or even a steam shower head that allows you to toggle settings on a stream generator to give off humidifying steam.
Why Mr. Handyman Is The Sincere Choice For Home Improvement
Regardless of whether you're on a quest for an extravagant sauna experience in Saratoga Springs or not, Mr. Handyman of Lehi, Provo, and Spanish Fork will try their best all the same. We are not your average handyman. Saratoga Springs residents can rest assured that our reputable brand has been preserved for the very reason of our quality workmanship, superior products, and services alongside applauded customer satisfaction. Plus, for your peace of mind, we offer transparent, upfront pricing and a one-year parts guarantee, so if you're unhappy for any reason whatsoever, we'll make any adjustments lickey-split.
Your Saratoga Springs Handyman Near Me Is Earnestly Awaiting Your Response!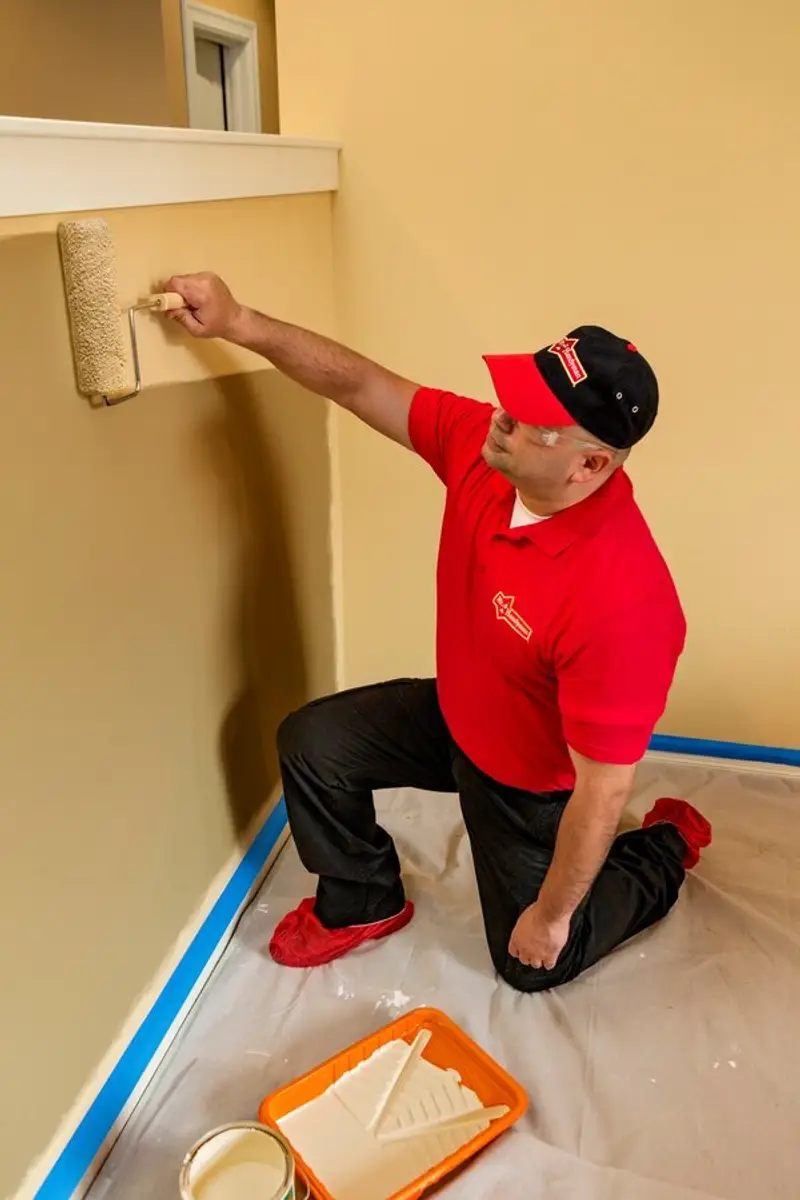 We know Saratoga Springs residents vote with their dollar by aligning their values with their tastes and preferences for professional home improvement services. Look no further than Mr. Handyman of Lehi, Provo, and Spanish Fork for all your home repair, appliance installation, and maintenance needs. We are proud to provide you with complete handyman solutions. From everything from quick fixes to large-scale home remodeling projects, our uniformed handyman in Saratoga Springs will show up promptly and ready to go.
Whether you're in Saratoga Springs or nearby areas of Alpine, Cedar Valley, or Eagle Mountain, we'll be there promptly, and you can reach out to us as one of our courteous customer service representatives is on standby.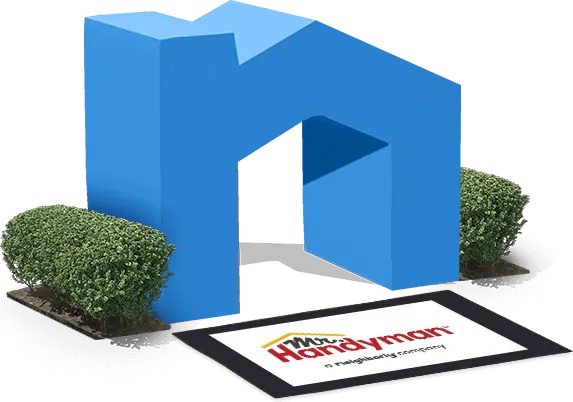 Neighborly®
Mr. Handyman is a Neighborly Company. Handyman repair services are one of the many home maintenance solutions available to you through Neighborly. At Neighborly, we are committed to being there for all your home service needs.
Learn More About Neighborly