What is Property Maintenance and Why is it Important?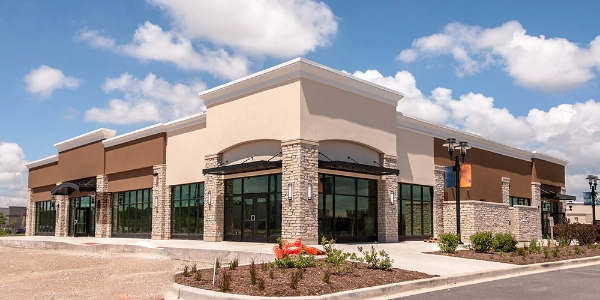 Whether you're part of the business community, own a commercial property, or work as a property manager, it can sometimes feel overwhelming to handle your usual responsibilities and take care of all the building's maintenance.
But, not only is it uncomfortable for your employees when a building is falling apart, but it can also negatively impact your bottom line in a variety of ways. Holes in drywall, poorly aligned doors, and cracked windows let in drafts that cause your HVAC system to work harder, and wind up costing more on your energy bill. Also, customers will be less likely to spend time at your business if it looks dilapidated. Stained walls, cracked tile, and burnt-out light bulbs will deter clients and decrease sales. Also, employees are less productive when they're working conditions are poor.
Undoubtedly, property maintenance is important. But rather than adding to your already busy schedule to keep your building in tip-top shape, why not hire the experts at Mr. Handyman of Wheaton-Hinsdale to handle it for you instead?
Our highly qualified, expert technicians have years of experience servicing both residential buildings and commercial properties—including a range of industries, from medical facilities to retail and hospitality businesses.
If you're not sure if you could benefit from our services, keep reading to discover the benefits of hiring our maintenance technicians, and how we can help you keep your property looking and working its best.
Types of Services
When you don't have the time or inclination to properly take care of your property, maintenance services can be a lifesaver. If you're a busy commercial property owner, landlord, or entrepreneur, it's an excellent solution to upkeep your space while focusing your energy on other areas. Also, should your building fall into disrepair it can be a safety hazard for any inhabitants, employees, and customers. Our company offers a range of commercial repair services:
Door installation and repair
Tile installation and repair
Drywall installation and repair
Restroom repair
Cubicle and office furniture assembly
Installation of crown molding
Fence installation and repair
Commercial carpentry
Stucco repair
Removal of graffiti
Painting services
And more!
Who Can We Help?
From property owners to rental property managers, we can help anyone in need of commercial maintenance and/or repair services. We've serviced the following industries:
Retail and shopping malls
Restaurants and food service
Healthcare facilities and hospitals
Small business and corporate offices
Financial institutions and banks
Hotels and hospitality
Advantages of Professional Property Maintenance
If you want to save money in the long term, experience less stress in your day-to-day, ensure your building meets safety standards, and save time, then you need professional property maintenance services. There are many benefits:
Time Saver
Outsourcing your property maintenance needs to qualified professionals means you have more time to focus on what's important for your business. For instance, if you run a restaurant you don't want to be worrying about repairing a damaged backsplash when you could be serving guests. Rather, we can take care of it for you so you can invest your energy in daily operations.
Save Money
It might sound counter-intuitive, but hiring a handyman service to help out around your building will actually save you money in the long run. We have the expertise to get the job done right the first time. You save costs associated with having to fix mistakes because there won't be any. In fact, we're so confident you'll be happy with our services that we guarantee it. All our workmanship and parts are guaranteed.
Also, each of our technicians has the right tools and equipment for whatever task you need to be done. You save money by avoiding having to buy specialized tools that you likely won't ever use again.
Expert Services
It's worth repeating, but expert services always trump amateur efforts. We have the skills, experience, and eye for detail needed to ensure your commercial facility is always in the best condition possible. You can rest easy knowing you don't have to oversee the repairs (unless you want to!) because they will be done correctly and efficiently.
Meet Safety Standards
Moldy drywall, exposed nails, cracked tile, and inoperable windows are all safety hazards that could cause serious injury if not repaired promptly. It's important that your commercial building always complies with safety codes—not to mention it can be dangerous for employees and customers to be in your space. The last thing you'll want to deal with is an accident on your premises.
Hire Our Pro Services Today!
Mr. Handyman of Wheaton-Hinsdale is truly your "one call does it all!" handyman service. Our service pros can efficiently complete all the tasks you need completed around your commercial property. Not only will you have peace of mind knowing your property's needs are in the best hands, but you'll also save time without having to complete the repairs yourself—or hire multiple contractors for each of your different tasks. Instead, our highly trained technicians can do it all.
Each of our technicians has an average of 15 years of industry experience. Our team members are highly experienced with both residential and commercial repairs and specialize in drywall repair/installation, carpentry, and remodeling.
Our company isn't just recognized throughout DuPage County for its excellent workmanship! We're also known for our superior customer service.
We treat all our clients with the utmost respect. From start to finish, we work hard to ensure you have a positive experience with our team time and time again. Our friendly customer service representatives work hard to keep operations running smoothly, and our technicians are not only skillful and highly experienced but also personable and easy to talk to.
To book your next appointment today, we invite you to call or text our courteous office staff. You can also reach us online for more information.