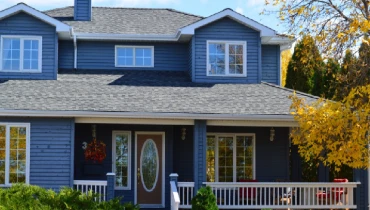 There are many benefits to being a Wichita homeowner. You can build equity, finally have a place you can truly make your own, and invest in your future. Unfortunately, several common home repair Wichita, KS problems also come alongside that list of benefits.
While becoming a homeowner is a big milestone for many living in the Wichita Metro Area, and an exciting time to finally get your hands on keys to your own home, owning a place also comes with a lot of responsibility. Not only do you have to make mortgage payments, but an often-overlooked part of owning a house is the amount of upkeep it requires.
We're not just talking about cleaning, replacing a burnt-out light bulb or mowing the lawn. Throughout the time you own your home, things will break, get worn down and require replacing. This is completely natural, although it can feel a bit stressful when that list of common home repair Wichita, KS problems becomes longer than the list of benefits that come from owning your home.
The good news is, when you need home repairs, one of the experienced craftsmen at Mr. Handyman of the Wichita Metro Area will be able to help. Our expert handyman service professionals have years of experience completing many types of repairs. When you have a problem, we have the repair solution. If you're suffering from any of the following common home repair Wichita, KS issues, don't hesitate to call an expert handyman.
1. Siding Repair
Siding is usually made out of wood, vinyl, stucco or aluminum and is an important part of every home. It's your house's first line of defense against wind, rain, sunshine, snow, and fluctuating temperatures. Not to mention, it acts as a barrier against pests like insects and rodents who are trying to infiltrate your home.
Although all types of siding are made to be durable, they will require a little TLC from time to time. It's important to stay on top of all exterior repair and maintenance tasks to keep your home looking great and to protect it from further damage.
2. Replace Rotten Deck Boards
All wood decks need fairly regular maintenance. Although it's a very common building material, wood is prone to issues like rotting, warping and peeling paint. A common carpentry project our team are experts at completing is replacing rotten deck boards.
Wood rot is a microscopic fungus that decays wood. It spores in moist areas, so parts of your deck that are not regularly exposed to sunlight are most likely to be affected. Since it spreads, any areas of your deck, patio or porch that are rotting need to be replaced right away. Signs of rot include white or yellow discoloration, soft wood, and crumbling pieces. If you spot rot on your deck, it's a sign you need deck repairs.
3. Drywall Patching
Drywall is a pretty incredible material. It is inexpensive—compared to wood or plaster—lightweight and even fire resistant. It's made out of two paper boards that sandwich a lining of gypsum; a sulfate mineral that is non-combustible. Yet, despite its many unique qualities, a main drawback of drywall is that it damages very easily.
Common Causes of Damage:
Hanging paintings, pictures, shelves, drywall anchors and TVs can make holes
Doorknobs opened too quickly may slam into the wall, causing damage
Roughhousing children could cause cracks, dents, and holes
Pests might eat away at the drywall to nest within your walls, like mice
The natural settling of your home may cause cracks
Burst pipes, poorly ventilated rooms and cracked siding may cause water damage, staining and mold to develop
Nail Pops
The most common issue to watch for in your drywall are nail pops. This is when you see a small circle or bubble protruding below the drywall. It's caused by moving drywall or wood after your home is built and starts to settle. Primarily a cosmetic issue, it's still important to get nail pops fixed.
4. Floor Repair
Your floors get a lot of action. They support basically everything else in your home, including furniture, plumbing fixtures, storage and—of course—people and pets. Even the most resilient materials may need repairs now and then. For instance, maybe your new puppy scratched your hardwood kitchen floor and it needs to be refinished, or your dishwasher leaked and has warped your laminate flooring.
Floor Staining
An easy way to revamp your hardwood floors is by sanding and restaining them. Hardwood can be refinished multiple times, although engineered wood floors can only be refinished once. This technique can also be used to touch-up wooden kitchen cabinets!
Replace Broken Tiles
You may think damaged tile is primarily a cosmetic repair, but this is not the case. Whether on your bathroom floor, kitchen backsplash or countertop, it's integral to replace broken tile right away. Not only is it sharp—and can possibly cause an injury—but it can also let water through to supporting subfloors or drywall sections. This can lead to many issues like staining, rot, and mold.
5. Replace Old Caulk
Did you know that caulk only lasts around five years? After which, it begins to deteriorate. Although it seems like only a small thing, keeping your caulk in good condition by replacing it promptly looks good and is good for your home. Caulk usually connects two entities, whether the wall and bathtub, siding and windows, or crown molding and the wall. In some cases, like around windows or in the bathroom, it helps to prevent water damage.
Call Our Home Repair Wichita, KS Team Today!
Are you ready to tackle those home repair Wichita, KS projects? Whether you need help with a minor repair or you want home repairs that increase property value, the team at Mr. Handyman of the Wichita Metro Area are up to the task. Our handyman service has helped homeowners throughout the Wichita Metro Area, including in Bel Aire, Oaklawn-Sunview, and Andover—to name a few.
When you hire a service technician from Mr. Handyman, we guarantee you'll be a happy customer because of our dedication to excellent service and quality workmanship. To book an appointment today, we invite you to give us a call us today.