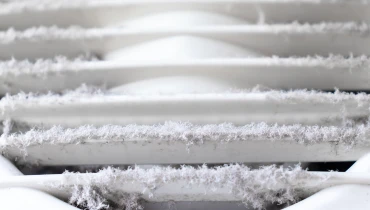 Owning any type of appliance is a convenience for every household—with some being more essential than others. To some homeowners, a dryer is one of the top three most important appliances in their home. Not everyone has the space and time to hang their clothes and wait the next day or two. That household appliance needs periodic maintenance and cleaning like all functional systems in your home. Neglect could lead to system malfunctions or, in some cases, serious consequences like fires. In fact, there are many fires that could be prevented with an appointment for routine dryer vent cleaning in Charleston.
Dryer vent cleaning is an essential part of preventative maintenance, during which you ensure your unit continues to perform to the highest standards. When you own devices that could be a potential safety hazard, it's crucial that you never forget to keep them maintained properly. This includes getting dryer vent cleaning to prevent dangerous dryer fires. If you know yourself well and cleaning maintenance is not regularly found on your to-do list, there are other options for meeting those needs in Charleston.
Your expert Charleston handyman from Mr. Handyman of Charleston and Summerville has the necessary knowledge and experience to explain the dangers involved and prevent them from happening. To help you stay on the safe side, we like to offer our customers professional service—and tips—for dryer vent cleaning. Charleston, SC property owners can take advantage of a wide range of maintenance services that we offer. As a locally-owned and operated business, you can rest easy knowing that our professional handyman services will get the job done efficiently. All our service technicians have passed background checks and drug screens and bring an average experience of 10 years. Our top priority is your safety, along with creating an enhanced living environment for you and your family.
What's The Difference Between An Air Duct Vent and A Dryer Vent?
Air ducts are a part of your HVAC system that connects to your furnace and are responsible for filtering and circulating heated air through your Charleston home in the winter, as well as AC in the summer. It's a vast metallic system that connects to all rooms. These vents, when not in use, collect dust, pollen and other debris.
Your dryer vent is merely a tube connected to the appliance itself and an outer wall, designed to release excess heat and moisture outside during a laundry cycle. Unlike air ducts, dryer duct tubes are made of a thinner material like aluminum foil. However, much like air ducts, they can become clogged with dust and other debris. A common problem is that moisture gets trapped inside the vent tubing and creates wet spots that attract lint, causing clogs, inefficiency, and sometimes fires.
Are There Different Types of Dryer Vents?
There are some different types of dryer vents found in Charleston homes, and each comes with their own pros and cons. If you're curious about how the different types might affect your needs for Charleston dryer vent cleaning, keep reading to learn the specific differences you should know about.
Ventless Condenser
A ventless condenser recirculates hot, humid air through a system that cools it. It's considered a safer way to control inner heat buildup that would otherwise pose an increased fire risk. Unlike traditional dryers, ventless units require no exhaust and causes water to evaporate while releasing heated air into the drum. It then collects excess moisture in a chamber that you will need to empty now and then. One downside is that ventless condensers take longer to dry because they rely on pulling in cool air and heating it up. But the slightly cooler temperature is easier on your clothing if your fabrics are of sensitive materials. Overall, it may be unusual operating a machine that doesn't create lint. That said, it is the one of the best and safest options for smaller homes in Charleston, where it may not be possible to install vents.
Heat Pump Condenser
This type is similar to the condenser system and is also ventless. It uses a heat pump to suck out the moisture from your laundry, relying on the pump's refrigerant system. If you have a heat pump for a heating system in your home, these work in a similar way. They can use up to 50 percent less energy than a conventional dryer. While heat pump condensers are a great way to reduce a utility bill, they are also considerably more expensive than traditional models.
Gas Dryer Vents
A furnace operates through gas to create heat—the same can be done with a gas dryer. Using gas to produce heat can be more energy-efficient and save you time and money and would take only half as long as your conventional electric-operated machine. But it's expensive to buy and install because you need to hook it up with a gas line and a special ventilation system. It could still save you money in the long run but requires periodic maintenance to ensure you don't experience gas leaks. When a gas-operated machine is running, it produces carbon monoxide, which means that combustible gas has to be securely vented out to prevent carbon monoxide poisoning. So, if you have a gas unit, you may notice that your dryer venting systems are slightly different than those of an electric model.
Dryer Duct Materials
While you will find different types of ducts on the market, specialists will always recommend the most efficient and high-performing ones. Why not check your existing duct material and ask your local handyman to inspect it during your Charleston dryer vent cleaning? You might benefit from an upgrade! Different duct materials include:
Aluminum foil
Plastic
Vinyl
Pro Tip: You can't go wrong with stronger metal-based ducts—from semi-rigid to rigid—they won't spread fire as fast as foil, plastic or vinyl. But remember that it's still dangerous because fire can smolder and lint is highly combustible. Fire would normally start in the heating element and exhaust duct. The safest way to avoid fires is to keep the ducts clear from clogs and debris on a periodic basis.
How Do You Know If You Need Charleston Dryer Vent Cleaning?
With all the existing annual maintenance tasks you already have on your to-do list, you may not have this one in mind until something happens. The last thing you want is a malfunctioning appliance putting a stop in your daily routine, but that's when you realize how dependent you are on it. A dirty dryer vent isn't only hard on the machine, it's a safety hazard to you and your Charleston home. That said, it's not be too late to quickly react to these warning signs:
Clothes are too hot after drying
Clothes don't dry at the end of the cycle
Dryer is overheating
Poor air flow
Burning smell during cycle
Ventilation hose is clogged or damaged
Humid air in room when machine is on (air is not being vented out)
Lint filter filling up more easily
Getting Ready for DIY Charleston Dryer Vent Cleaning
Cleaning your vent shouldn't take you longer than 30 minutes as long as you have familiarized yourself with the parts and know the exact steps that you need to take. First, equip yourself with the necessary safety measures:
Safety goggles
Mouth mask
Safety gloves (100 percent rubber)
Wear dark clothing that you plan to wash right away
Next, gather these tools and materials:
Vacuum with an extendable hose attachment
Duct tape
Power drill
Pliers
Optional: Dryer vent cleaner kit—this is practical to have at home as it includes a flexible soft tube, adaptor and lint brush
Dryer Vent Cleaning—Charleston, SC DIY Guide:
For the best and safest results, we recommends following these DIY steps:
Step 1: Unplug Dryer
Move your dryer slightly forward, so that you can access the back and then unplug it. Dust off any debris that has accumulated in the back.
Note: If you have a gas-operated unit, turn off the gas supply valve.
Step 2: Disconnect Duct
Inspect the dryer duct and carefully disconnect it from the unit by loosening the hose clamp with hose clamp pliers or something similar. Also, loosen the clamp that connects the hose to the vent.
Step 3: Vacuum the Vent
Use your vacuum cleaner to suction around the vent and the opening. Then, attach the soft tube from your cleaning kit to your vacuum cleaner and give the duct a deep clean by poking around inside.
Step 4: Power Drill and Brush
Your kit should have a professional dryer vent cleaning brush that you can attach to your power drill. This allows you to insert the brush deep inside the vent and give it a thorough cleaning. Dust and other stubborn debris will start spilling out.
Step 5: Sweep!
You're almost there! Before moving on outside, we recommend immediately cleaning up the mess before any dust bunnies get blown into areas they shouldn't be.
Step 6: Inspect the Exterior Vent
You might need to unscrew the lid to take it off. Check for rust, loose parts or whether it may need some oiling.
Step 7: Clean Exterior Vent
Use a thin wire brush to remove any clogging lint on the outside. If the opening looks very clogged, use your power drill and brush to give it a thorough clean.
Step 8: Give the Vent Lid a Scrub
Your lid is likely covered in dust and dirt. Soak it in warm soapy water to clean it and let it dry before reattaching it to the wall.
Frequently Asked Questions—Charleston Dryer Vent Cleaning
Charleston, SC property owners who believe now is the time for dryer vent cleaning but don't have any required tools and experience to tackle this task themselves can count on their handyman to get the job done. Our goal is to raise more awareness of this maintenance task to help reduce any dryer fires. To help with that, we have answered some frequently asked questions by customers:
How Do I Best Prevent A Dryer Lint Fire?
You're off to a good start if you always remember to clear the lint trap after each cycle. That said, some dryers have hidden lint screens that cause people to forget! These screens require you to pull it out and remove the lint. Stick a sign on your dryer door, saying "Clear Lint!"
Otherwise, clean the duct and vent quarterly to annually. We also recommend that you are home to monitor your machine when it's in operation. Don't leave it unattended and always keep a fire extinguisher nearby according to code.
When Should I Book Dryer Vent Cleaning in Charleston?
You should schedule an appointment for dryer vent cleaning at least once per year. However, some people in Charleston may need more frequent cleaning appointments. If you live in a large household with many people and use your laundry machines more frequently, you may benefit from an appointment every six months. Ultimately, the best time to book dryer vent cleaning is when you notice issues caused by buildup.
Can I Use A Leaf Blower to Clean It?
Some people in Charleston do that, but we do not recommend it if you aren't familiar with it. Using gas-operated devices like leaf blowers indoors can easily go sideways and cause more mess than anticipated. Using your vacuum cleaner, power drill and brush is more time-consuming, but it's the safest way to get the job done.
Need Charleston Dryer Vent Cleaning? Trust Mr. Handyman To Get It Done!
We'll help you clear your dryer vent in no time! Your professional team at Mr. Handyman of Charleston and Summerville is insured and trained—ready for any home maintenance and repair services that you need to take care of your to-do list.
We are here to help you optimize your property with professional repairs, maintenance and remodeling services. Our team of experts has helped numerous homeowners stay safe with reliable dryer vent cleaning services throughout Charleston. You can rely on Mr. Handyman of Charleston and Summerville for outstanding customer care and workmanship. We proudly serve many nearby areas too, including Ladson, Goose Creek, Mount Pleasant and Johns Island.
Give us a call to book an appointment at a convenient time or to chat with our friendly customer service staff and learn more about our dependable handyman services in Charleston, SC. We can help with everything from drywall repair to bathroom remodeling.