11 Questions to Ask Before Hiring a Home Repair Service in Dallas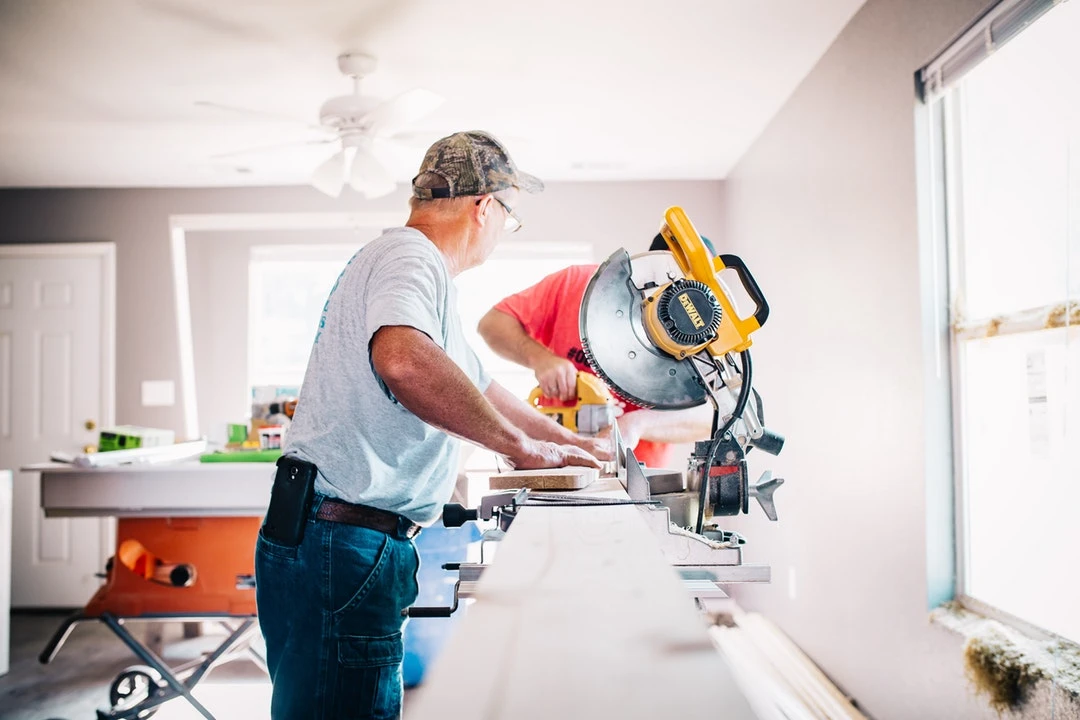 Did you know that 32% of homeowners have been putting off at least one home improvement project for a year or more?
On average, each American home has nine repairs that are in need of completion.
Is it finally time to get your house in ship-shape?
Make sure you take a look at these 11 questions to ask a home repair service before hiring them.
1. How Much Experience Do You Have With This Type of Work?
One of the first things you'll want to learn when looking for home repair services is how long they've been in business. If you hire a newer company, it's possible that your property will be the site of learning experiences for the business that are costly and problematic for you. An experienced business that's been in operation for many years will have already worked through many of their growing pains.
Companies that have years of experience under their belt will have functional systems to make sure that work is high-quality, on time, and on budget.
Take the time to learn everything about a home repair service before the job. Learning their history and story can give you a sense of whether or not they're the right people for your needs.
If you have a large project you're looking to get done, you might consider hiring a local handyman for a smaller project first. This way, you can decide whether or not you think they'd be appropriate to work on the larger project. Hiring them for a small project will allow you to get a sense of their technical, service, and business skills before committing to a more involved project.
If you have a long list of smaller projects to accomplish, it'll be worth inquiring about the variety of services a home repair service offers. If you find a company you like that offers a long list of services, this means that you won't have to hunt for a new handyman every time something pops up.
2. Are You Licensed?
There will be different laws on the state, county, and city levels regarding whether handyman services must be licensed. Before hiring anyone for a project on your property, you'll want to make sure that they have the necessary certifications specific to their field of expertise.
Being a licensed contractor is not the same thing as having a business license. A business license is a license to operate a business but it doesn't mean they're licensed to be a contractor.
3. Are You Insured?
Insurance is an absolute must when it comes to hiring home repair services. Once a contractor replies that they do in fact have insurance, ask to see their certificate of insurance.
The certificate of insurance is a way for you to understand how the handyman is insured. Both liability insurance and workers' compensation insurance are essential. If you simply ask if they're insured without looking into how they're insured, you could be hiring someone who is inadequately insured for the task at hand.
This is one of the most important questions to ask a local handyman. If you fail to hire an insured and fully licensed handyman, this can potentially cost you everything you own. There are a lot of things that can go wrong on a construction site, and if your handyman doesn't have insurance, you'll be responsible for any issue that crops up.
This means that if the job goes wrong or a workplace injury occurs, you'll be responsible for footing the bill. Most homeowner policies exclude the damages that arise from unlicensed and uninsured contractors, so you won't find protection there. In a worst-case scenario, you could be sued into bankruptcy.
It may be tempting in the short run to save a few dollars hiring a friend or an unlicensed, uninsured contractor. What you have to understand is that the potential risks of this far outweigh the benefits.
4. Are You Planning to Hire Sub-Contractors for This Project?
If you don't ask this question, it's possible that people other than who you hire will be working on your home. Maybe you're comfortable with this, but it's still a good idea to understand who'll be doing the work ahead of time. You'll also want to find out whether or not the contractor will be there to supervise when sub-contractors are performing work.
If they are planning on hiring subcontractors, you can ask for names and the contact information of each individual that will be working in your home.
5. What's the Best Way to Get in Touch With You?
When hiring out a project in your home, you'll want to have a designated point of contact. Who is the person you'll call if you have a question, and what is the best way to reach them?
You'll want to ask what days and times are best to contact them, and after how long you can expect to hear back from them. Some people might prefer to be contacted by text, phone call, or email. This can help avoid confusion in a situation where communication is key.
6. How Will Additional Charges Be Dealt With?
Home repair services will be able to give you an estimate before starting on your project to give you a sense of how much it will cost.
That being said, unpredictable events can still happen, and unforeseen costs can crop up. It's absolutely essential that your handyman will seek your approval before spending any more money than your agreed-upon budget. You'll also want to make sure this is specified in the contract so that there is no room for confusion or miscommunication.
7. Can You Provide References?
One of the best ways to rest-easy in knowing that you've hired a qualified contractor is by receiving references. If a business is unwilling to give you references or the contact information from past clients, that's a big red flag. Any company that has been in business for a while and has been providing reputable services will have clients that are willing to sing their praises.
You'll specifically want references from clients who had a similar type of job completed. For big projects, you should take the time to reach out to roughly twenty clients who have had the contractor work on similar jobs.
Remember, you're going to be inviting people into your home. It's well worth the time and effort to check out reviews and reach out to past clients.
This is a particularly important consideration in during these new times. It's important that workers take precautionary measures seriously, like wearing masks and using hand sanitizer.
You can also look into whether there are any consumer complaints against the home repair service. You can call the local Chamber of Commerce, the Better Business Bureau, and the state licensing agency for information. Not finding any complaints doesn't necessarily mean that you've found the right service, but it's a worthwhile exercise in due diligence.
Also, it's always a good idea to ask around for recommendations. If you've noticed neighbors with recently completed projects and you like their improvements, then ask them who did the work. Check-in with your friends and family about handymen that they've used in the past and had success with.
8. What Is the Expected Timeline for This Project?
An experienced contractor will be able to give you a projected timeline for the completion of your home repair project. You'll want to ask them to be as specific as possible.
Unexpected issues can always arise throughout a project, and this can significantly alter the timeline of the project. Experienced contractors will know how to deal with issues that crop up and will be able to tell you how much longer you should expect the project to take.
Ahead of time, ask for a schedule that outlines both various milestones and the completion date. These measurable goals will help you understand whether or not the project is still on track to be completed on-time.
It's also a good idea to ask your handyman about future commitments. Renovations can often take longer than expected. The last thing you want is for your handyman to disappear to another job for several weeks while your project remains incomplete.
9. How Many Other Projects Are You Currently Working On?
You don't necessarily want your project to be their only project because there might be reasons they don't have much business. At the same time, you don't want a home repair service to be so busy that they won't be able to give your project the attention it needs.
You'll want to find a service that certainly has other business but isn't completely swamped. If you hire someone who has bitten off more than they can chew, the quality of your home repairs or renovations can be negatively affected.
Depending on your own timeline, a handyman with too many projects might be booking jobs months in advance. While this might suit your project fine, it can be good to start your research ahead of time. Otherwise, you could get stuck hiring the one guy that for some reason (and maybe for a good reason) doesn't have any other business.
10. Who's Responsible for Acquiring Building Permits?
Depending on what kind of work you're having done, a building permit may be required. Experienced home repair services will be very familiar with the permit acquisition process, and having them obtain the permits will ensure that things move along quicker and more smoothly.
If it's your responsibility to take care of building permits, you might consider looking for someone else. Navigating the system on your own for the first time can be time-consuming and frustrating.
11. What Is the Payment Schedule?
Reputable contractors will not ask you to pay the full price of home repair work upfront. The Better Business Bureau advises against ever paying the full price before the work has been performed. It's standard to make a deposit of 10% of the estimate, along with payment installments based on the completion of different milestones.
You'll want to have a clear sense of how much is due (and when) before the project is started. Don't be shy about discussing the terms of payment ahead of time; avoiding these conversations can leave you surprised when you receive your invoice.
For smaller jobs performed by handymen, they may charge by the hour or by the half-hour. You'll want to ask about this ahead of time, and also inquire about whether or not they offer free estimates.
Take Your Time to Find the Right Home Repair Service
57% of homeowners consider their home a "work in progress." Is it time to finish the work you want to do once and for all?
When you make the decision to stop putting off your bathroom remodel, drywall repair, or painting work, you'll want to invest some time into finding the right business to perform the work.
You absolutely do not want to rush into hiring a home repair service. If you hire the first guy you find on Google without doing any more research, you could find yourself very regretful in a few weeks or months.
Taking the time to find the right home repair service can also save you time in the future. If you put in the upfront work doing research and asking questions now, you might just find the handyman service that you'll use for years to come.
Are you looking for an experienced, reputable home repair service in Dallas, TX? Check out
why you should hire us
today!