Sherman is a bustling city with an interconnected small-town feel. Rated as one of the best small cities in Texas to live in, locals share a deep love for their homes. With the majority of residents being homeowners who take pride in their abode when searching for a professional handyman, Sherman TX knows who to call.
Are you looking for Sherman handyman experts? Look no further than Mr. Handyman of Midwest Collin County. Each of our expert technicians possesses an average of ten years of experience in the trades and has the necessary skills, equipment, and qualifications to help you with any of your maintenance and repair needs.
Whether you need help to patch up a hole in your drywall, hanging custom shelving or you have a list of home improvement jobs that you need help tackling, we can help. Not only do we provide the utmost in professional handyman services, but our team also prides itself on consistently delivering exceptional customer service.
When hiring the team at Mr Handyman, Sherman TX residents will experience the following: Our professional technicians will arrive promptly at our scheduled appointment in a company vehicle. We will be wearing the Mr. Handyman uniform so you know that it's us who've arrived at your home. Additionally, we take precautions to keep messes to a minimum, including wearing booties to protect your floors, and we always clean up after a job. Rest assured that with our Sherman handyman experts handling your repair and maintenance needs, you will be in the best hands.
Serving Communities Near Sherman, TX
Looking for an expert handyman near me? We know that getting the right kind of service for their home is high on Sherman residents' list of priorities, so we make it our priority to serve the entire city. Bringing a high level of professionalism and expertise to every handyman job, we're here to answer your call when you need us most and offer no-obligation advice for your next project—no matter where you're located.
Our Sherman handyman experts are honored to serve many communities in the Midwest Collin County area. We've brought our services to areas such as Amistad Estates, Austin Landing, Belmont, Belvedere Estates, Bright Star, Brookstone , Brookwood , Canyon Creek, Carraways Drive, Casa Linda, Cedar Hill Estates, Cedar Park Village, Center at Gallagher Drive, Chaffins , Chamberlains Ridge, Chapman, Clayton Homes , Clements, Cottonwood Park , Country Ridge Estates, Crescent Parks Plaza, Diamond Tee Estates, Dos Lagos, Frank Woods , Gleckler Plaza, Golden Acres, Greenmount, Hancock Ranch, Heritage Crossing, Heritage Estates, Highland Meadows Estate, James Plaza, Kings Ridge, Laurel Creek, Live Oak, Luella Heights, Meraz, Midway Estates, Midway Mall, Milan Heights, Moore, Moseley, North Creek, North Haven, Northwest Heights, Northwood Heights, Oak Park Estates, Oaks of Norwood, Ohanlon Ranch, Park Plaza, Patterson, Pebblebrook South, Peppertree, Post Oak Crossing, Preston Club , Preston Hollow, Quail Run, Replat Sheldon Pavilion, Ridgeview Court Estates, Seasons West, Shackelford, Shafer Plaza, Shannon Heights, Silver Falcon Estates, Southside, South Heritage, Staples, Stonewood Estates, Sunset Terrace, Sweetwater Springs, Terra Farms, The Preserve, Thompson William, Timber Creek, Timber View Estates, Tobar, Travelers Inn, Trebino Ignacio, Turtle Creek South, Turtle Creek North, Vista Norte, Thompson Survey, Warner, Washington Park, Washington Place, West Canyon Creek Estates, Western Hills, Westwood, Williamson, Woodland Hills, Woodlawn Country Estate, and Woodlawn Country Estate.
Would you like to learn more about our full range of services for the Sherman area, including ceiling fan installation and fixtures installation? We invite you to give our friendly and professional team a call today. We look forward to hearing more about your next home reno or commercial project.
Learn More About Our Sherman Handyman Services
One of the many things our Sherman residents love about us is the bevy of services we offer. They know they can count on us for all of their home repair and remodeling needs, but they also know they can rely on us for quality workmanship and materials that last. Backing our work with a guarantee, we promise you'll be happy with your service and, even more so, your experience with our certified, licensed crew. You'll notice the difference having a passion for the industry makes when you choose Mr. Handyman, Sherman TX.
Planning to remodel your home? Or are you putting the finishing touches in the living room with bespoke shelving? When in need of a handyman, Sherman TX residents know they can count on our experts. Every contractor has an average of ten years of experience in the trades and has helped many families across Midwest Collin County with their home repair and maintenance needs.
Continue reading to discover a few of our most requested services:
Carpentry
With extensive experience, our home improvement professionals are skilled carpenters and furniture builders. We have experience crafting and installing a variety of items, including fireplace mantels, bookshelves, wood countertops, and more. Additionally, our experienced carpenters are able to craft custom items to fix irregular spaces and can masterly install or repair crown molding. When in need of an experienced handyman, Sherman, TX homeowners can rely on our dependable finish carpentry services.
Drywall Repair and Installation
Damaged drywall in your home is not only unsightly but also unsafe. As soon as you notice stains, cracks, chips, or sagging in your drywall, you should call your local Sherman handyman service right away. Damaged drywall affects the overall aesthetic of your home, but it can also mean there is an underlying structural problem. For instance, cracked drywall might mean your home's foundation has shifted. Likewise, drywall that has suffered water damage could mean you have a leaking pipe in your home.
Your Sherman handyman will tackle damaged drywall repair while checking for any other structural concerns with your home. We can make all necessary repairs in a careful and efficient way that restores your family's peace of mind.
Our drywall repair services include:
Drywall mudding
Drywall painting
Drywall seam/joint taping
Drywall installation
Ceiling drywall repair and installation
Painting
Front Door Repair
Your front door is often the first impression neighbors, and friends will have of your house. Also, your front door is part of your home's security and keeps you and your loved ones safe. However, over time the entrance to your home may need a little TLC. Whether the screen is damaged, the wood is starting to warp, or you want to change out your front door entirely—we can do that for you.
Your Sherman handyman has experience completing a variety of front door repairs, including:
Sticking doors
Squeaking doors
Air leaks
Damaged door jambs
Rotting/soft wood
Broken door locks
Screen door repairs
And more!
The first step to tackle your long list of to-dos is to call our valued handyman contractors. We handle smaller and larger projects and will listen to your needs before providing no-obligation cost estimates for the job. Making complete customer satisfaction our top priority, we'll work with you to meet your needs while providing fair prices.
The Difference Choosing Our Sherman Handyman Service Makes
We know you have a wide range of options when seeking service for your next repair or improvement project. So what makes Mr. Handyman stand out from the crowd? A lot, actually. The quality of service we provide is second to none. Each maintenance technician we employ has an average of ten years of experience and is highly skilled in their craft. Fully insured, licensed, and certified, our team is well-versed in customer care and the respect required when working in someone's home.
Sherman homeowners can count on top-tier service from each and every job they hire us for, and what's more, they can rely on the fact that our licensed contractors will arrive on time, in uniform, ready to work with all the tools needed to get the job done correctly the first time. Providing excellent service from start to finish, from the moment you invite us to your home, you'll know why Mr. Handyman is one of the nation's top choices for home maintenance and repair. In each and every service, you can expect the following:
National Standard, Local Owners: We're committed to serving Sherman with professional, friendly service.
Worry-Free Experience: You don't have to stress about jobs done wrong. With us, you can rest easy knowing that your home will be properly cared for and respected.
Whole Home Improvement Team: We're not just one guy; we're an entire team of experts working together to provide our customers with the experience they deserve.
Done Right Promise®: If it's not done right, we'll make it right. Count on our one-year labor warranty on any service delivered.
What Our Customers Are Saying About Mr. Handyman
At Mr. Handyman, we're confident that you will be happy with the services provided by our professional technicians. However, you don't have to take it from us. Read on to discover what our customers in and near Sherman have to say:
★★★★★
"Project: Installing Bar shelves
From the moment I first contacted Handyman I was greeted by friendly customer-oriented personnel. They managed to schedule me in within a few days.
Installer: Arrived on time, was very informative during his installation process and walked me through different options that we could do to ensure that the shelves were properly reinforced.
The Handyman carpenter performed his installation in under an hour, was professional the whole time, very courteous to walking to and from his vehicle and ensuring to wear boot covers.
Highly recommend this company for any small or large projects you may want to hire a company for. They offer a veterans' discount, and any price per-negotiated will be the final price when they are finished." — Cristian Vlase
★★★★★
"Holes cut in drywall to repair a water leak. Called Mr. Handyman for drywall repair. Mr. Oney Castro arrived, surveyed the situation and went to work. When he showed us the finish, I saw a "Five Star" completion. It looked as if the holes were never there. We have used Mr. Handyman before and will again if the occasion arises." — Jo Ann Field
★★★★★
"Very great experience with this company. I wouldn't hesitate to call again for their magnificent customer service and quality of the work they provided." — Devon Mckinney
★★★★★
"First of all, the office staff was super helpful and had appointments available the same day! My technician was great, professional, efficient, and friendly. He made sure I understood the scope of the work and informed me of other services the company provided should I need any other work done now or in the future. He was done quick, made sure I was satisfied with the quality of his work and didn't leave a mess, awesome job!" — Stephanie Seager
Photos from Our Customers in and Around Sherman, TX
At Mr. Handyman, we understand the importance of being able to trust the technician coming into your home or commercial property. That's why we ask all of our clients to take photos of the work our Sherman handyman experts complete. This way you can see the proof of our professionalism and expertise. Browse through the following photos to discover the Mr. Handyman difference for yourself:
Carpenter in Sherman, TX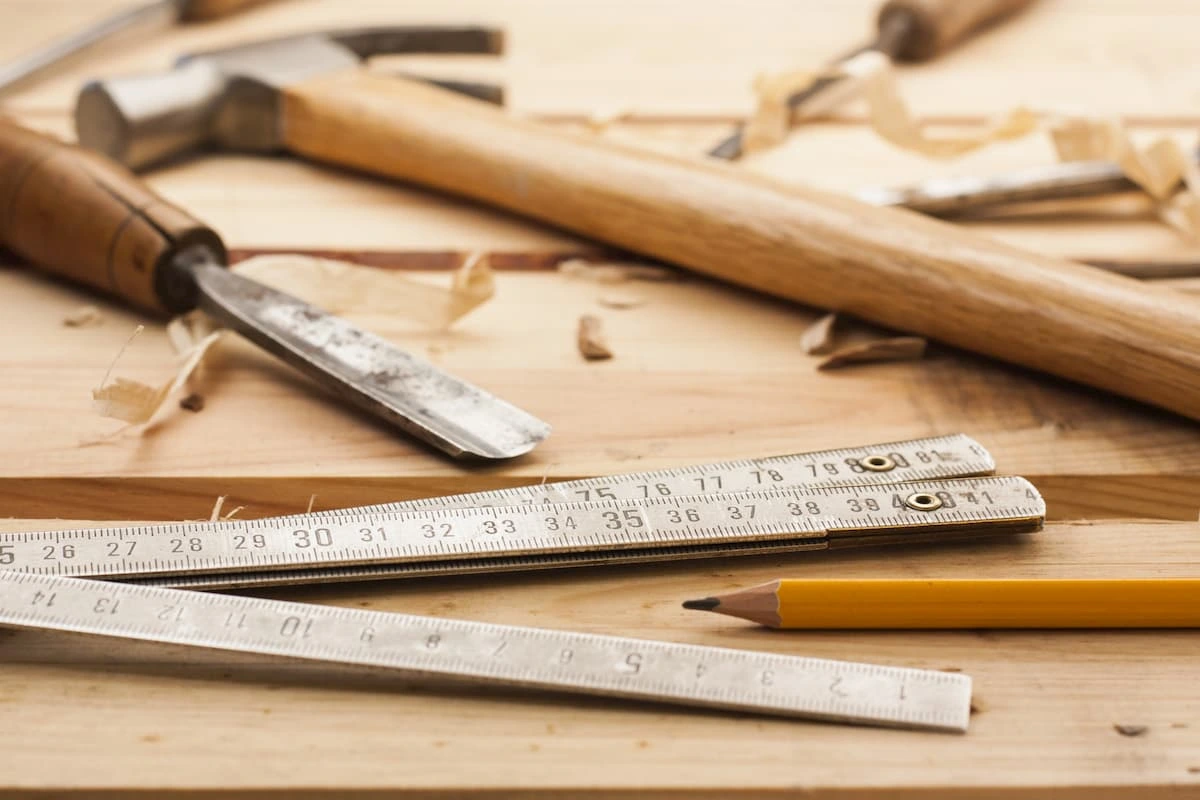 When you need custom shelving, cabinetry, or a new mantel installed, our professional and experienced carpenters are ready for the job.
Drywall Repair in Sherman, TX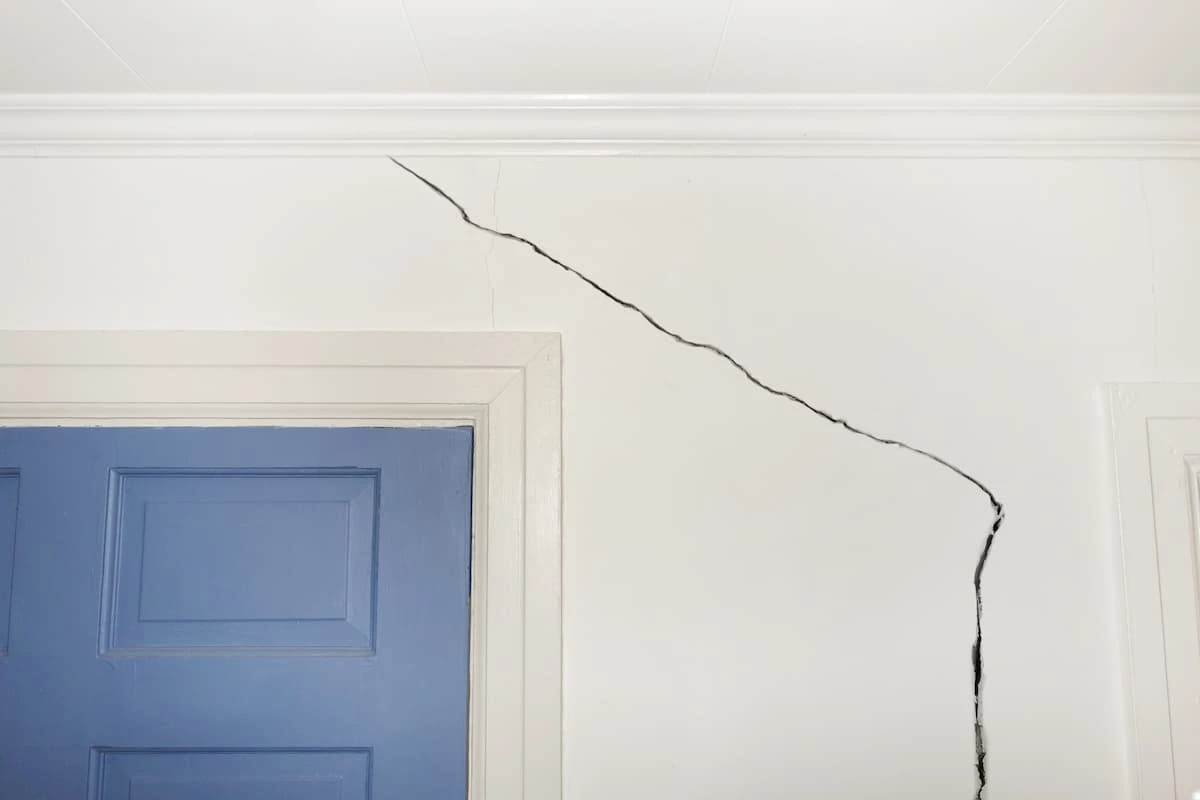 Damage to your drywall should be repaired as soon as possible by a Sherman handyman expert to prevent further damage to your walls.
Front Door Repair in Sherman, TX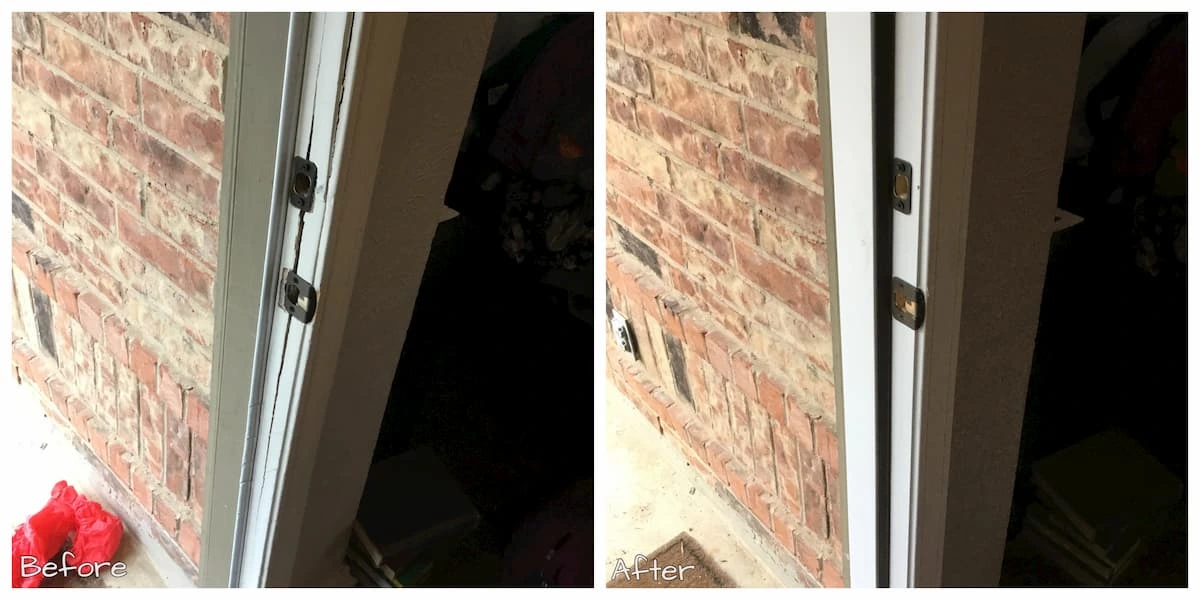 Keep the entryway to your home looking and functioning at its best with the help of a professional repair service near Sherman, TX.
Need A Reliable Handyman, Sherman TX? Schedule Mr. Handyman For Expert Service Today!
When it comes to work around the house, you don't just need someone who is going to do a job, you need a company that does the job correctly the first time, arrives in uniform, and doesn't leave until you're happy with the work. That's Mr. Handyman of Midwest Collin County. We take pride in our work and back every service with our Done Right Promise.
From large-scale renovations and commercial projects to help you tackle your home improvement to-dos, our Sherman handyman experts bring years of experience and expertise to each job.
Choose Mr. Handyman as your trusted maintenance and repair company near Sherman, TX. We invite you to give us a call or request a service online for more information. We look forward to making your acquaintance and learning more about your next project.