Handrail Installation 101: We've Answered Your Questions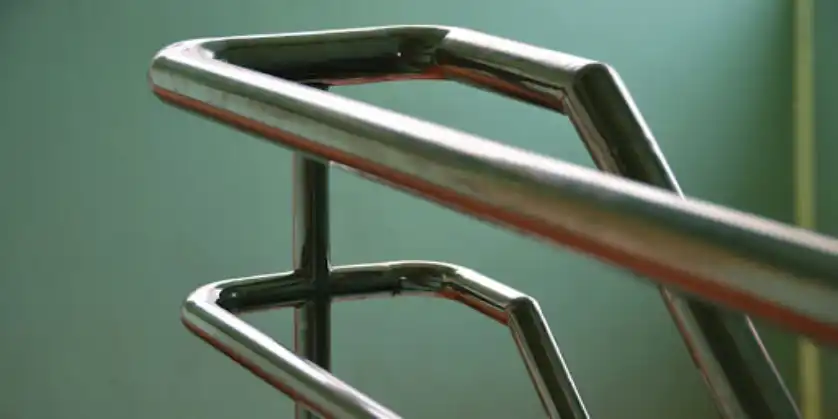 Whether you or a relative is choosing to age in place, there are many considerations to make your home as accessible and comfortable as possible in Northern Virginia. As such, handrail installation will make a dramatic impact on the quality of life of your household.
It's important that rails are professionally installed before accessibility becomes a concern. This is not a task you can put off, as it's all too easy for aging individuals to have an accident and fall. Nobody in Northern Virginia wants to be stuck lying on the ground for hours until a family member checks in—or until help arrives.
With small changes in your space, you can reduce the risk of a fall and maintain being mobile in comfort. Keep the home you've loved throughout the years by putting proper safety measures into place.
Not everyone in Northern Virginia has a handy grandchild to help build necessary aging-in-place measures. But don't worry, instead of asking your family to put in grab bars, you can have us do it instead!
Mr. Handyman of Northern Virginia - Arlington to Haymarket is a Certified Aging in Place Specialist (CAPS) company. This means that we are equipped with the proper training and experience to transform your home from inaccessible to easily maneuverable. We care about helping seniors and individuals with changing accessibility needs stay in the home they love. One of the accessibility improvement services we get asked about the most is professional handrail installation. If you've got questions, we've got answers. This is everything you need to know about professional handrail installation and how the team at Mr. Handyman of Northern Virginia - Arlington to Haymarket can help.
What is the Difference Between a Stair Railing and a Grab Bar?
Before we cover professional Northern Virginia handrail installation services, let's clear something up first; stair railings, grab bars, and handrails are not the same. In fact, there are a few key differences between them:
All handrails should meet the Americans with Disabilities Act standards, as they're meant to support an individual with mobility needs as they move around.
Grab bars need to comply with building codes, particularly in commercial or shared spaces (like a utility room in a condominium complex).
Stair railings are intended to keep people from falling off the stairs.
Handrails have a slightly different grip, so they're more stable for seniors to use.
Handrails provide continuous support—this is different from stair railings, which may be broken up by decorative posts or gaps.
Lastly, handrails are stronger; they are built to withstand an adult pulling themselves up using the handrail.
Basic Rail Requirements in Northern Virginia
The Americans with Disabilities Act outlines specific requirements for handrail installation that are used across the globe. Some of these stipulations include:
Handrails must be present on both sides of stairs and ramps.
Bars must be continuous for the full length of each flight of stairs or ramps.
The top surface of the rail should be between 34" and 38" above the walking surface.
In areas where children are the principal users, a second bar can be added at an appropriate height.
Grips should have a minimum of 1½" of clearance from adjacent surfaces. This includes walls, posts, and handrail brackets.
Grips should also have a minimum clearance of 1½" on the top and sides.
Circular hand bars must be 1¼" to 2" in diameter.
Non-circular hand bars should also have a surface perimeter within 1¼" to 2".
The gripping and adjacent surfaces must not have any abrasive or sharp elements, and edges should be rounded to prevent injury.
The stairway handrail must not rotate in its fittings, it must be secure.
The bar should extend horizontally by at least 12" at the top of any stair flight or ramp run and return to the wall, guard, or landing surface.
Northern Virginia Handrail Installation FAQs
Which Side Should the Rail Be on the Stairs?
If you're installing stair support because you or a family member has mobility concerns, you should ensure the bars are installed on both sides. They also need to be continuous, so there are no gaps that could increase the risk of a fall.
Do I Need Handrail Installation for Just Three Steps?
No. If your home has three or fewer stairs, either inside or outside, you do not necessarily need Northern Virginia handrail installation services. However, for accessibility, we recommend installing a grab bar. Even if you do not have accessibility concerns but your parent or grandparent does, it might be considerate to install a support rail on the steps leading up to your home, so they can visit you more easily.
Do Outdoor Steps in Northern Virginia Need a Handrail or Grab Bar?
If the staircase has fewer than three steps, then you do not legally require a handrail or grab bar. Yet, it is more considerate to install some kind of support anyway.
Where Should a Rail Start and Stop?
No matter the type of surface, rails should extend horizontally above the upper landing, beginning directly above the first riser nosing—for a minimum of 12". Additionally, they should extend at the slope of the stair flight for a horizontal distance equal to one tread depth beyond the last riser nosing.
How Much Weight Can a Grab Bar Hold?
For a residential dwelling, they must be able to withstand up to 20 pounds per square foot. However, for commercial buildings/buildings that are accessible to the public in Northern Virginia, bars must be able to resist 50 pounds per square foot.
What Are Rails Made Of?
When it comes to materials, there are a couple of options available to you. Keep in mind, the bars need to be made out of metal in order to withstand the correct amount of weight. Solid wood might be beautiful for a stairwell, but it won't work for a handrail. Typically, homeowners in Northern Virginia purchase aluminum, stainless steel, or iron rails. Available in numerous color options to create a beautiful finish, these materials are strong, durable, and will keep you or your aging loved ones safe.
How Much Are Installation Costs in Northern Virginia?
The cost of Northern Virginia handrail installation service depends on the handyman service you use. At Mr. Handyman of Northern Virginia - Arlington to Haymarket, we charge upfront, hourly pricing. That way, you always know what to expect from our services. To learn more about our pricing, give our friendly office staff a call today.
Other Northern Virginia Aging in-Place Tips
While Northern Virginia handrail installation services are undoubtedly important for aging in place, there are a few other tips you should keep in mind to ensure your home is adequately prepared for your, or your loved one's, changing needs.
Shower Grab Bar Installation: When you hire a handyman to install grab bars, you can have peace of mind knowing you've mitigated the risk of slipping in the shower.
Widen Doorways and Hallways: This ensures there is enough space for walkers and wheelchairs to move freely.
Replace Door Knobs with Lever Handles: The latter is easier to grab, helping frail hands open and close doors with comfort.
Install Ramps: Any locations with steps (otherwise known as tripping hazards) can benefit from a ramp. This could be where the backdoor opens to the deck or between different rooms.
Get Reliable Northern Virginia Handrail Installation Service!
We hope this blog post has answered your questions about Northern Virginia handrail installation service, but if you have further questions please feel free to give us a call. Our friendly office staff loves to answer customer questions.
If you're set to take the leap and make your home ready to age in place, we're happy to help with that too! Our experienced CAPS professionals can assist with a range of tasks in Northern Virginia, from ensuring you select a code-approved support system to ensure your bathroom grab bar installation goes smoothly. We've helped numerous customers across NoVA with their home renovations, maintenance, repair, and installation projects—including in Bull Run, Clifton, and Haymarket—to name a few.
Get started today by giving our team of experts a call at.