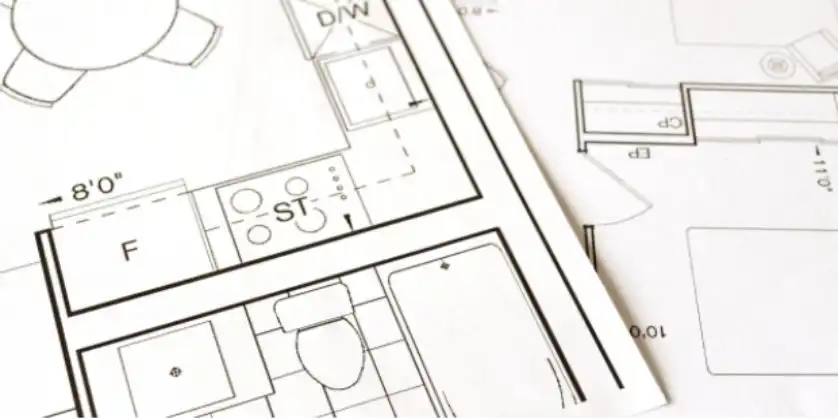 Whether you're planning to sell your Northern Virginia house in the near future and want to increase property value, or will be enjoying your home for many years to come and want to make sure it's looking and functioning at its best, there are some interior and exterior home renovations that are sure to boost value and curb appeal.
When potential buyers come to view your home, they naturally want to be impressed by its appearance and be able to imagine themselves living there. But, it's also critically important to avoid red flags that may cause prospective buyers to suspect the home will require costly, time-consuming repairs. All home renovations require thoughtful consideration and careful planning.
The team of skilled service professionals at Mr. Handyman of Northern Virginia - Arlington to Haymarket have a great deal of hands-on experience with readying homes for sale. With just one phone call, you'll reach an entire team of talented technicians capable of providing a full range of expert home renovation services.
It can be difficult to pinpoint the home renovations that will give you the best return on investment and make the biggest impact. This guide will walk you through some improvement projects, inside and outside your house, that will impress buyers and encourage them to seal the deal.
Interior Home Renovation Projects
We're starting inside because interior home renovations offer some major opportunities for raising your property value. When taking on a project like a kitchen or a bathroom remodel, there's sometimes a temptation to go all-out and really give them something to talk about. While that impulse is understandable, it's important to temper your renovation plans so the upgraded rooms don't far outshine the rest of the house.
For example, a luxury kitchen in a home that doesn't match that level of luxury with the rest of its space could distort expectations among buyers and ultimately turn them off. That's why a balanced interior home renovation approach tends to work best. Something that improves what you have without going over the top will also help you get a good return on investment.
Kitchen Renovation
The kitchen is the one room in your house that can make or break a deal all by itself. Most potential homeowners in Arlington and other parts of Virginia are looking for something turn-key, and the kitchen is the first place they check to make sure they can live with the house in its current state.
Planning a kitchen improvement project is a big challenge because there are so many options available and people are so particular about how they like their kitchens. That's why there are several potential kitchen remodeling mistakes to avoid. But, kitchen remodels still rank highly as an excellent opportunity for renovation investment. Here are a few tips to help in the planning phase:
Choose classic, neutral options that can be styled in a number of different ways depending on the buyer's tastes. For example, white cabinets may feel basic, but they are less likely to provoke distaste and buyers will consider them easy to alter.

Don't go over the top with luxury choices such as marble countertops or unique and distinctive fixtures. They'll take a big bite out of your renovation budget and may not be what the buyer is looking for.

Optimize your cabinet layout to offer as much storage space as possible. You may not have room for a pantry closet, but you can get the functionality of a pantry with a refrigerator-sized cabinet for storing dry goods.

Simple additions like a hanging pot rack or pull-out cutting board can go a long way to helping a buyer visualize themselves using the room.
Bathroom Remodel
After the kitchen, the bathrooms are the second most utilitarian (and therefore important) room in the house. But while kitchens are gathering places, bathrooms are all about privacy. That means they're perfectly positioned to be a relaxing space for personal rejuvenation—as long as they're appealing and well-maintained.
Thinking of changing your bathroom layout? Hold on a moment, there. Most bathrooms follow a few tried-and-true layouts designed to get the most out of a small space and still keep it functional. If your bathroom has a wacky or inconvenient layout, a change might be a good idea. But, if the layout is fine as it is, you can save money by keeping the fixtures plumbed in the same locations and just switching out the actual fixtures themselves if needed.
Custom Carpentry
If you have the help of a talented carpenter, such as the ones at Mr. Handyman, custom carpentry features offer some excellent ways to increase your property value and get a big bang for your buck. Cleverly designed, well-made carpentry features add depth and personality to a room that can make it feel more polished and elegant. Here are a few ideas for possible custom carpentry projects:
Crown molding and other types of ceiling or wall trim such as chair rails

Wainscoting and wall paneling

Mantel over the fireplace

Built-in furniture such as bookcases in the study or a china cabinet in the dining room
Exterior Home Renovations
Don't forget about exterior home renovations when you're working hard to increase your home's appeal to buyers. After all, the exterior is the first thing they'll see, and first impressions are very important in real estate. These repairs and renovations will raise your curb appeal and get potential buyers curious to see what's inside.
Carpentry Amenities: Of course, carpentry projects can also apply to exterior features. Adding a backyard deck, front porch, or screened-in porch goes a long way towards making a buyer feel like they're getting the complete package with additional living spaces outdoors. This is especially true if a lot of homes in your town or neighborhood have those features because buyers will be expecting and wanting them to be part of the deal.

Deck & Porch Refinishing: Are your deck and porch covered in peeling paint or wood stain and weathered, gray, splintery wood? Mr. Handyman's deck refinishing services can get them looking as good as the day they were installed. We'll pressure wash to remove grime and loose paint, then apply a fresh coat of paint or stain and seal it to prevent moisture incursion. You may need other deck maintenance services as well to get your outdoor living areas looking their best.

Exterior Painting Services: Speaking of peeling paint, it's a big eyesore on your exterior trim such as window and door frames, exterior doors, railings, soffit and fascia boards, and other outdoor trim elements. But it's not just a matter of needing cosmetic repairs—it's also a sign to buyers and home inspectors alike that there could be deeper problems such as wood rot lurking below the surface.

Fence Installation: While you may not need a fence in your front yard, many buyers are keen to have a fenced backyard to protect children and dogs and keep out casual trespassers. If you don't already have a fence in place, or the one you have is in desperate need of repairs, our team will install an attractive, cost-effective fencing option to boost property value.
Count on Mr. Handyman for Expert NoVA Home Renovations
Whether you're in Arlington, VA, or a nearby area such as Yorkshire, Sudley, or Bull Run, you can rely on Mr. Handyman of Northern Virginia - Arlington to Haymarket for quality craftsmanship and terrific customer service.
Give us a call today to request service and to find out how our services can increase your property value and make your life easier!