Home Modifications for Aging in Place in Northern Virginia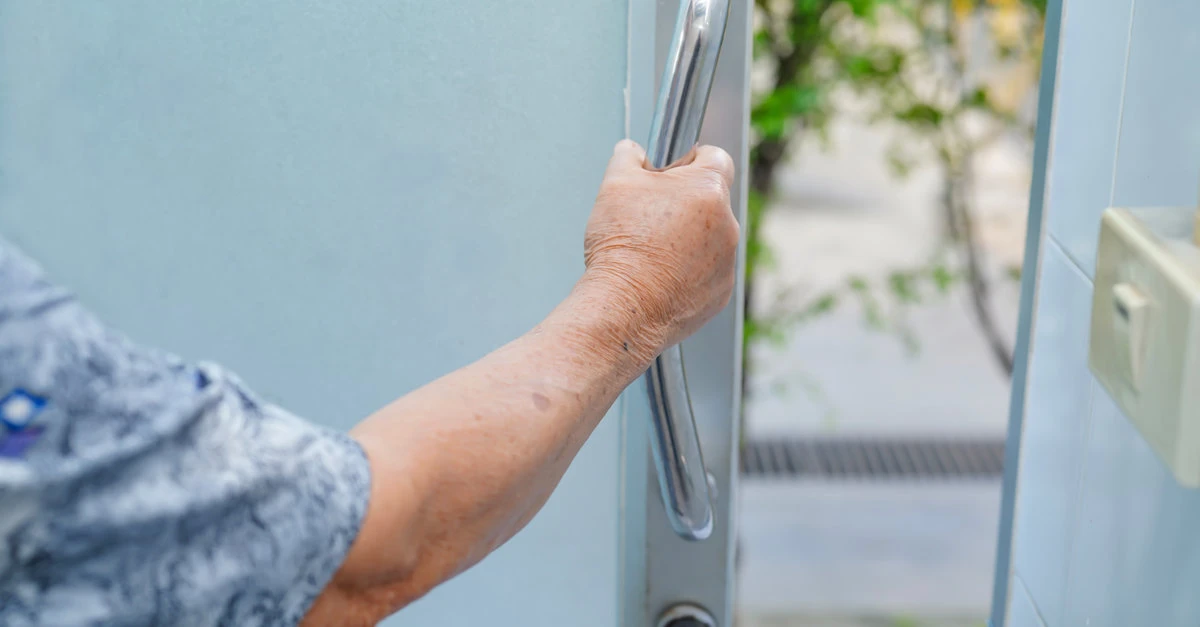 Independent living is important to all of us, and adults with disabilities are certainly no exception. They want to be able to move around their home and handle everyday activities without having to wait around for someone else to assist them, and that's completely understandable. At the same time, they may be very attached to a home they've lived in for many years and reluctant to move away, even if that house isn't perfectly suited to their needs anymore. Where we live plays a big role in our sense of identity, and we tend to be creatures of habit. That's why many people look for solutions that help with aging in place in Northern Virginia
Are you worried that you may have to make the heart-wrenching decision to move away from a familiar home because it doesn't have the right accessibility features for you or a loved one with reduced mobility issues? Whether you are looking for solutions for yourself or you're planning on welcoming an elderly family member into your home, you don't have to start calling realtors just yet. Your local aging-in-place specialist in Northern Virginia could modify your much-loved home to make it safer and more comfortable for a person with disabilities to get around.
The team of service professionals at Mr. Handyman of Northern Virginia - Arlington to Haymarket are experienced, certified aging-in-place specialists. We are educated in how to modify your home with Northern Virginia handyman services that will improve your quality of life by making your house comfortable, safe, and inviting.
What is an Aging in Place Specialist?
The term "aging in place" refers to the ability to safely remain in a private home and enjoy your personal living spaces for as long as possible with the right accessibility modifications. As we age we can find it more and more difficult to move around safely, and may also lose eyesight, hearing, or depth perception. A house in Northern Virginia that may have been perfectly suited for your needs 10 or 20 years ago could become a liability that makes life at home more difficult.
A certified aging-in-place specialist (CAPS), such as the ones on our team, uses universal design principles for installations, adaptations, and remodeling projects that focus on four key areas: stability, accessibility, visibility, and safety.
What is NAHB Certification?
Modifications for aging in place are the fastest-growing segment of the residential remodeling industry. The National Association of Home Builders (NAHB) created the CAPS designation program to train home service professionals on how to evaluate a homeowner's safety and mobility needs, then recommend and implement adaptations that will improve their quality of life. Our Northern Virginia handyman team members are CAPS professionals who have the education and skill to improve stability, accessibility, visibility, and safety.
Not sure what should be done to make your home suitable for aging in place in Northern Virginia? Give us a call—we would be pleased to have the opportunity to listen to your concerns and come up with a plan that will enhance your space and make your life easier.
Stability
Children may fall down dozens of times per day and pop right back up, none the worse for wear. But as we age, falling becomes a serious risk that could cause major health setbacks. Stability modifications are aging-in-place improvements that provide a strong sense of security to those in Northern Virginia with mobility and agility concerns by providing assistance to move around comfortably. That includes ensuring there are plenty of places to grab onto and steady oneself, as well as ways to make difficult transition areas such as staircases and bathrooms less likely to cause injury.
Chairlift for Stairs
If you are wheelchair-bound or can't lift your foot high enough to plant it firmly on a stair, you're cut off from a major part of the house upstairs. Or, you may find it painful to use the stairs or be reluctant because you feel unsteady and don't want to risk a fall. Either way, having your local handyman install a chairlift for stairs will dramatically increase your independence and open up an entire story of your home that you haven't been able to access safely and comfortably.
Handrails and Grab Bars
Using a cane, walker or other assistive walking device is a good solution when you're out and about, but it's easy to forget it in the next room—or you may not want the hassle of getting your walker out every time you feel like going to the kitchen. We can install handrails inside and outside your home that will give you something to hold on to while you make your way around, and they don't just have to be by the stairs or on the porch. Hallways and other transition areas can benefit from handrails, while sturdy grab bars are a great solution in limited spaces such as the bathroom.
Raised Toilet Seat
It can be a real struggle to sit down on the toilet and get back up safely and comfortably, but there's a simple aging-in-place adaptation that will really help. Installing a raised toilet seat decreases the distance between a standing position and a seated position, making it easier to use the toilet without assistance. We could also improve stability in this area by adding grab bars to the opposite walls or fitting the toilet with the support that increases stability while sitting and standing.
Accessibility
There are few things more frustrating than not being able to do what you want to do when you want to do it. Whether you are a wheelchair user, get around with assistive devices such as a walker or cane, or have difficulty operating latches and other devices that require manual dexterity, aging-in-place modifications for accessibility can go a long way toward giving you back your independence.
Wheelchair Ramps
Whether you want to take care of some errands or just go out in the garden to enjoy the weather in Northern Virginia, you need to be able to get in and out of your house—and that can range from difficult to nearly impossible if you have outdoor steps. We can install a safe, ADA-compliant wheelchair ramp that will give you back some freedom.
Ramps aren't just for wheelchair users in Northern Virginia, either. If you have trouble using the steps comfortably or would just feel safer on a ramp, those are perfectly valid reasons to have this aging-in-place installation put in.
Upgraded Cabinets and Drawers
People in Northern Virginia who are coping with arthritis and other conditions that make manual dexterity difficult can have a hard time with seemingly simple tasks like opening a cabinet or pulling a drawer open. Luckily there's a simple solution: your handyman can replace difficult-to-use cabinet handles or latches and drawer pulls with new hardware that is easy to pull open, or latches that cause the door to swing open with a light touch. We can also upgrade door knobs to a lever style that is much easier to operate.
Barrier-Free Shower Bases and Walk-In Bathtubs
Many showers in Northern Virginia are designed with a ledge at the base that helps contain pooling water, but that ledge could be a major obstacle for someone with reduced mobility. Our handyman team can install a barrier-free shower base that is even with the floor, and put in a tiled shower bench while we're at it. Or, we can install an accessible, walk-in bathtub that is designed for someone who can't climb over the side of a traditional tub.
Relocated Wall Switches and Electrical Sockets
If you're using a wheelchair or just have trouble reaching upward or downward, wall switches and electrical sockets in some Northern Virginia homes might be aggravatingly just out of reach. We will relocate them to more comfortable, accessible positions so it's not necessary to bend down to plug something in or reach upward to turn on the light. This enhances safety by eliminating a major risk factor for falls and just making it more comfortable in general to access electrical features.
Visibility
If you struggle with poor eyesight, the lighting and design scheme in your home may not be adequate for your current needs. Visibility adaptations focus on making it easier to see throughout the house, but especially in areas that pose a higher risk of falling such as the staircase.
Increasing visibility for aging in place makes a home safer by giving residents the resources they need to take all due caution in potentially dangerous parts of the house. They also make day-to-day life easier by illuminating work surfaces in the kitchen, bathroom, and other rooms.
Additional Light Fixtures
If you can't see where you're putting your feet, it's a lot more difficult to move around safely. We could enhance visibility and make aging in place safer by installing additional light fixtures or upgrading your existing ones. This could include better lighting in stairwells, focused task lighting for the kitchen or bathroom countertop, and outdoor lighting along walkways and steps. You may also want to consider motion-activated lights, or lighting that you can operate by voice.
Contrasting Colors
This may seem surprising, but contrasting colors in key areas could go a long way toward improving visibility for those who are aging in place in Northern Virginia. For example, painting the risers on a staircase so they contrast with the treads makes it much easier to see where you are supposed to place your foot, instead of the whole staircase blending together into one monochrome mass. Contrasting toilet seats and other amenities will have a similar effect, making it much easier to see the parts of a fixture that you are trying to interact with.
Safety
While most aging-in-place adaptations relate back to improving safety for those with reduced mobility or other disabilities, this category addresses measures to ensure the general safety of both Northern Virginia homeowners and their guests. That includes modifications that make a house safer for everyone, regardless of age or ability.
Non-Skid Flooring
Some types of flooring materials such as high-pile, thick carpet, or uneven tile can make just walking across the floor a dangerous trial. We can apply smooth, even, anti-skid flooring material in places such as the garage, deck, or porch, and our handyman team can also upgrade flooring inside your home to more suitable (but still attractive) options such as vinyl planks or tiles, low-pile carpet, laminate or engineered wood.
Upgraded Smoke Detectors
Smoke detectors are an absolute must-have for every home in Northern Virginia, but they may not be providing aging-in-place value for those who are hard of hearing. We can upgrade smoke alarms and carbon monoxide detectors so they give visual cues when they are set off, like strobing, and flashing lights. That way, every member of your household will be alerted in the event of an emergency.
Anti-Scalding Valves
Water comes out of your water heater tank at about 140 degrees Fahrenheit, which is hot enough to scald someone. Your local handyman can prevent the possibility of scalding by installing an anti-scald valve that mixes in cold water to lower the temperature before it exits the faucet. It's a helpful harm reduction measure for those who are aging in place in Northern Virginia, but it protects the rest of the family as well, including small children who may not realize the danger.
Planning on Aging in Place in Northern Virginia? Your Local Handyman Can Make Your Home Safe and Comfortable!
Whether you are in Arlington, Springfield, Lake Ridge, or another nearby community in Northern Virginia, you can rely on the certified aging-in-place specialists at Mr. Handyman of Northern Virginia - Arlington to Haymarket. We pride ourselves on delivering the highest standards of workmanship and customer care.
Pick up the phone and give us a call today at to schedule an appointment at a convenient time, or to speak with our specialists about what needs to be done to improve the comfort and safety of your home for aging in place in Northern Virginia.