We cover parts of Boca Raton and all of Delray Beach, Boynton Beach, Lake Worth, Wellington, Palm Beach Gardens, North Palm Beach, West Palm Beach, Juno Beach and the Island of Palm Beach
Think about a lasting relationship you know of. A marriage; lifetime friends; or another relationship that's stood the test of time. While these relationships are each unique in their own right, consider what they have in common: TRUST. At Mr. Handyman we want to be your first call when needs arise, so building and maintaining your trust is our top priority and has a lot to do with how we've approached this business. It is why we do many things that others simply do not do for their clients, and it is why we call you after every job to ensure it was done to your satisfaction. If you want a trusted partner to support your home improvement, home maintenance and repair projects, and commercial service needs - call South Palm Beach's most trusted Handyman.

Mr. Handyman of South Palm Beach also serves:
Boynton Beach
Lake Worth
Palm Beach Gardens
West Palm Beach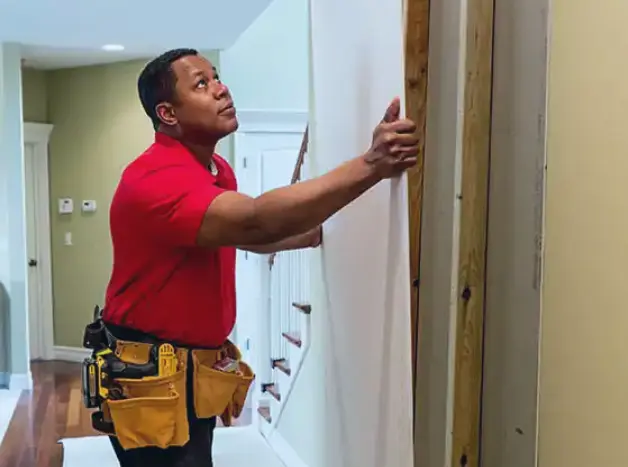 Why Choose Mr. Handyman?
Convenient one-call solution.

Safe, worry-free experience.

Fully insured with general liability and workers' compensation.

We'll clean up when we're done.

Our workmanship is guaranteed.
Our Mission
Mr. Handyman is your one-stop shop for a wide range of home maintenance and repair solutions. Mr. Handyman's service technicians are highly skilled craftsmen, so you know they will get the job done right the first time.
Partnerships & Achievements
Professional Handyman Services For Every Task, From Delray Beach to Palm Beach
We understand your growing "To Do" list can feel overwhelming at times. This along with busy work schedules makes commitments to family and community difficult. We also understand you're invested in the local area, whether you live in Wellington, Lake Worth, or Boynton Beach. You may even own a local business in Palm Beach County. Let Mr. Handyman help with your business maintenance and repairs. After all, this helps your company's image and value. Drop that hammer. Let Mr. Handyman help.
As the local handyman choice, we thank our local community for trusting America's most reliable, insured and bonded handyman services.
To learn more about our professional Boynton Beach handyman services, call us today.
Visit Our Facebook Page.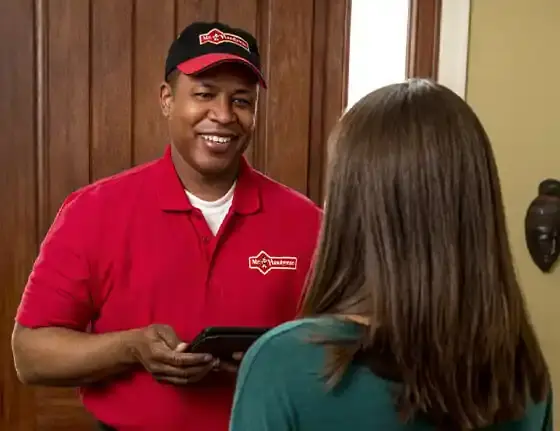 Mr. Handyman Serving South Palm Beach
Choose the right handyman services team in your area. When it comes to selecting the right team for your home improvement needs, Mr. Handyman is the right choice.
Areas We Serve:
Boca Raton, Boynton Beach, Delray Beach, Greenacres, Jupiter, Lake Worth, Lake Worth Beach, Loxahatchee, North Palm Beach, Palm Beach, Palm Beach Gardens, Royal Palm Beach, Wellington, West Palm Beach
Best Handyman Services Near Palm Beach
When you have a list of tasks to do around your home, you need the best, most experienced service professionals to handle them. That's where Mr. Handyman® comes in. Our seasoned pros have an average of 10 years of experience in every aspect of home repair and maintenance. Check out our full list of services to see how we can help you!
Handyman Repair Services
Our service professionals specialize in incidental repairs around the home. From drywall repair to replacing broken tiles, our team has done it all. Don't simply live with the problem until it gets worse—call Mr. Handyman today for the home repairs services you need. We'll always arrive on time and be fully equipped for any job.
Handyman Maintenance Services
Even though it's easier to put off, home maintenance can be just as essential as repairs. If you don't clean out the gutters, for instance, water can back up and cause damage to the roof and walls. Our home maintenance services take care of the little things before they become much bigger problems, and we back all of our labor with the Neighborly Done Right Promise™ to ensure quality service every time.
Mr. Handyman Serving South Palm Beach FAQs
We've been around a while, so we know the most common questions our customers ask. You'll find the answers here! If you still have any questions for us, just give us a call. We're more than happy to help.
What is a handyman?
A handyman is a service professional who engages in typical handyman services. These are small jobs around the home that assist homeowners with work they don't wish or are unable to do themselves. Unlike a general contractor, a handyman doesn't do large projects; they concentrate on providing various small repairs and maintenance services.
What does a handyman do?
When you hire a handyman through Mr. Handyman, you get a service professional with an arsenal of different skills. Our handymen are ready to tackle jobs like putting in insulation, replacing tile, fixing walls, installing new doors, minor carpentry, putting your furniture together, and many other handyman services.
Does a handyman in Palm Beach need a license?
While there isn't a specific license needed for a handyman, some tasks do require service professionals to have a license. At Mr. Handyman, we make sure that each service professional is fully insured and has the licensing they need for the job to be performed.