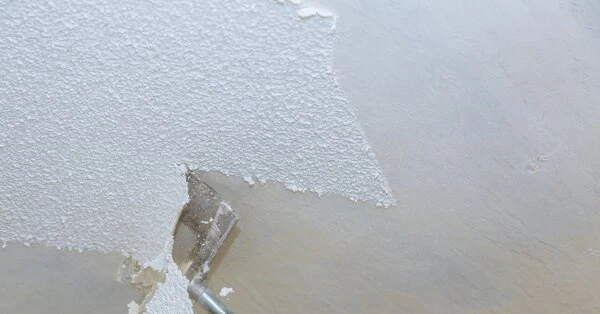 Imagine this for a moment—you're perched on your living room floor in the early morning and just came out of a peaceful yoga session or meditation. As you open your eyes a quick glance up at your popcorn ceilings makes you feel off balance as you stare at this rugged, uneven textured ceiling. The last thing you need is to start your day off with the wrong look. That unattractive appearance can be removed with expert service for popcorn ceiling removal. Wichita, KS residents can rely on our team of experts to scrape it away!
If you're fed up with the rough terrain of your cottage cheese-like ceiling ruining the decor of your home, your best bet is to ask for a professional Wichita popcorn ceiling removal service. Our Wichita handyman team has the grit, aptitude, and know-how to eliminate that bumpy ceiling and refresh it to be smooth and sturdy.
If you are ready to get rid of that eyesore, count on our team of trained technicians at Mr. Handyman of the Wichita Metro Area. We are skilled remodelers who utilize various tactics for concealing or replacing the undesired popcorn ceiling texture, alongside offering other dependable handyman services in Wichita and surrounding areas.