Whether you absolutely love the natural charm of wood trim and other wooden components of your home or you rarely give your property's finishing materials a second thought, there are likely quite a few places throughout your house that feature wood. If you're currently hunting for an ideal way to improve the appeal, function and value of your property, Colorado Springs carpentry service from an experienced Colorado Springs handyman could be the right solution.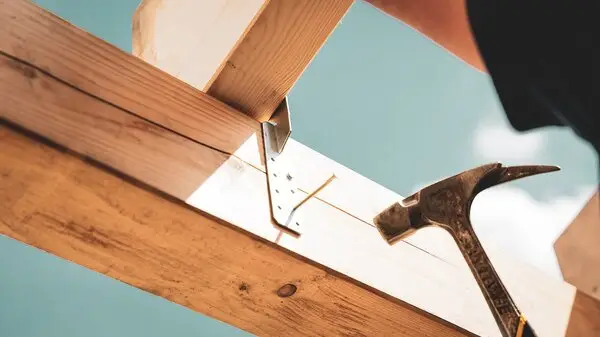 If you want the benefits of a new, expertly-constructed carpentry installation for your residential or commercial property, or you have some natural wood components that have suffered damage and are in serious need of repair, rely on the experienced carpenters at Mr. Handyman of Colorado Springs. Our team has decades of combined experience in home repair, maintenance, installation, and improvement trades, including carpentry.
Our Trusted Colorado Springs Carpentry Service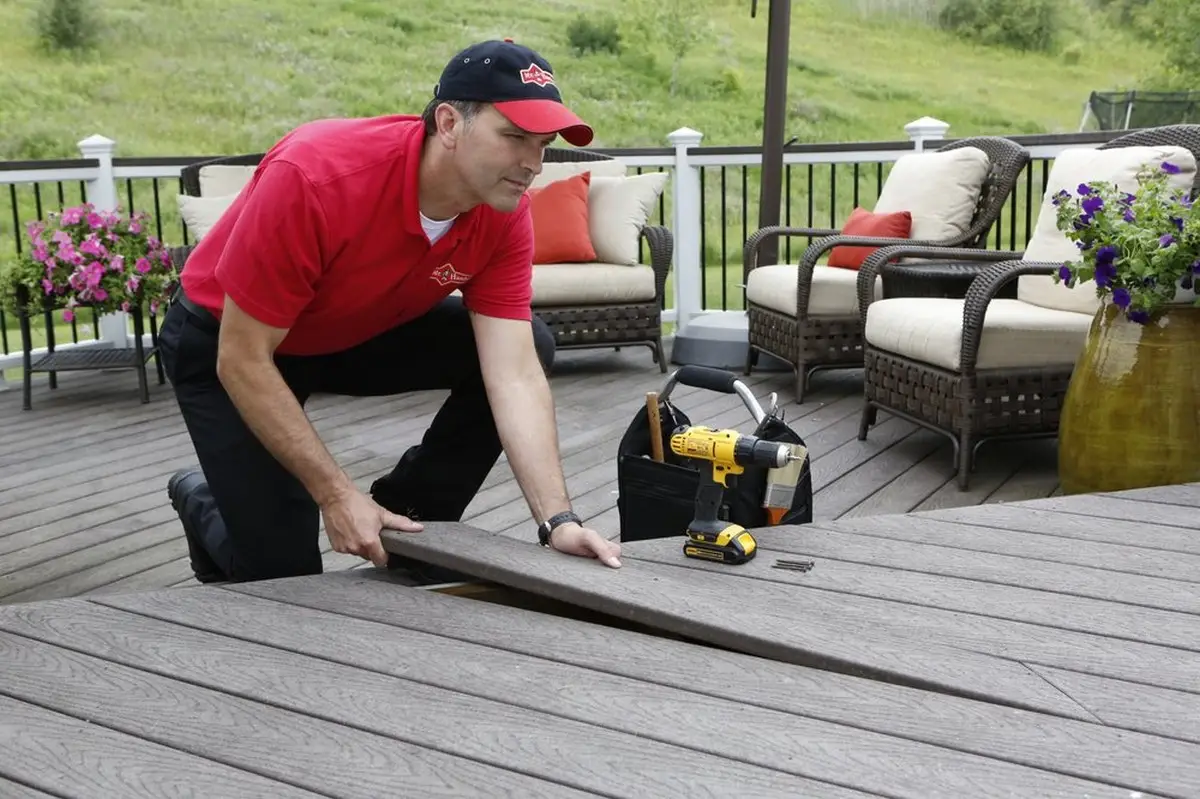 When you call the professional carpenters at Mr. Handyman for Colorado Springs carpentry service, you can rest assured you're getting the best quality of service combined with the expertise and training to deliver beautiful, long-lasting craftsmanship. Our handyman team focuses on courteous, professional service, which is why you can count on us to arrive on time, in uniform, and with all the tools and equipment we need to get the job done.
Carpentry Installations
Are you looking for a way to add a "certain something" to your home that can transform both the appeal of the room and the way you use it? Our clients often call us for Colorado Springs carpentry service when they have a new installation in mind that will enhance their property. That could include carpentry projects such as:
Custom cabinet installation
Deck and patio building or resurfacing
Crown molding
Baseboard
Chair rail and wainscoting
Mantel
Installing built-in shelving and bookcases
Fence installation
Hardwood flooring installation
Wheelchair ramp
Railing
Of course, there are many more possibilities beyond the ones listed above. If you have a different idea in mind, give us a call and let us know what you're thinking—chances are good that our finished carpenters can make it happen.
Carpentry Repair
Installations aren't the only type of Colorado Springs carpentry service we provide. Wood beautifully complements any home or commercial business property. It's a popular choice for a good reason—it has it all, from beauty and natural charm to durability, availability and ease of use. But it is also vulnerable to certain types of damage, which is why our carpentry repair services are necessary. Our service technicians have the skill to deal with problems such as gouges, scratches, splitting, surface issues, and other common problems. But the most common problem we are called to deal with, especially for exterior wood, is wood rot. Deck and fence repairs are common handyman services. We'll repair or replace the rotted wood and leave your wood components in solid, sturdy condition once more.
Choose Mr. Handyman for Reliable Carpentry in Colorado Springs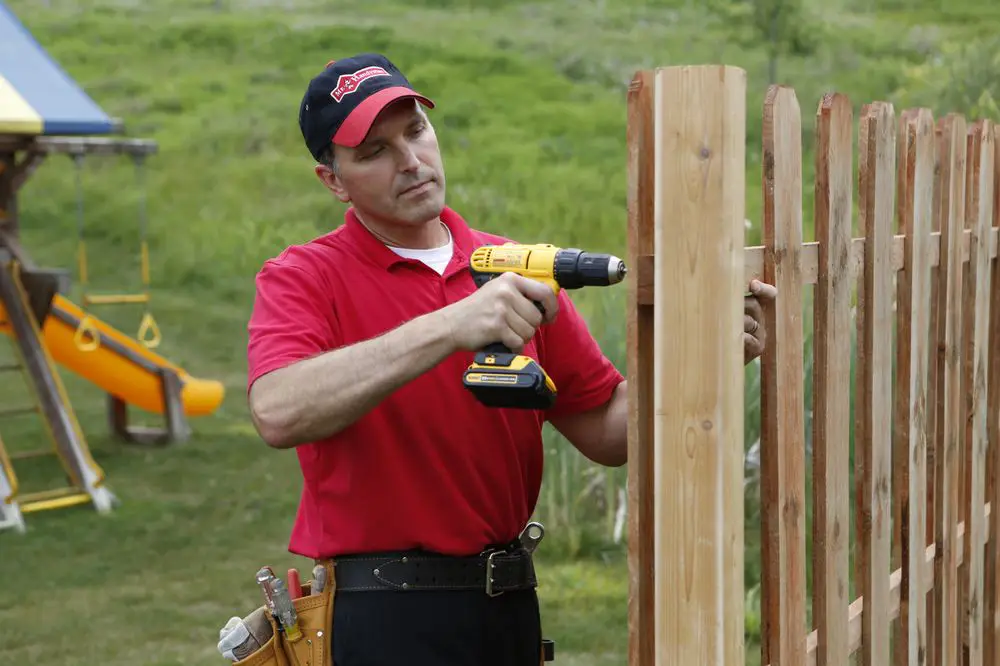 When they want the very best, top-quality carpentry, Colorado Springs homeowners and business owners call the team of service-oriented professionals at Mr. Handyman of Colorado Springs. We have the experience and carpentry skills to deliver superior workmanship and reliable customer service on every job, and we are proud to serve the local people of our communities. We also offer a wide range of other services, such as exterior door installation (including pet doors!), drywall repair, and much more.
Frequently Asked Questions About Carpentry Service
Is There a Difference Between Trim Carpentry and Finish Carpentry?
Those two terms are frequently confused with each other outside of the carpentry industry, but the meaning is not exactly the same. Essentially, trim carpentry is a particular type of finish carpentry. Colorado Springs carpenters may work on a wide range of finish carpentry projects, or they may decide to focus on a more narrow specialization like cabinetry or trim carpentry.
The fact is, if you need a number of different Colorado Springs carpentry projects to be professionally handled, don't give yourself the time-consuming hassle and expense of dealing with multiple contractors who aren't working together to get the work done. We are your convenient, one-call solution to reach a team of experienced handyman professionals who can handle a wide variety of finish carpentry work, along with numerous other reliable handyman services. If you are planning a bathroom or kitchen remodeling project, for example, we can save you time, money, and stress by taking care of the whole project from beginning to end. Our local pros bring many years of carpentry experience, so you can rest easy knowing that they know how to work their power tools.
Do Your Carpenters Also Handle Painting or Staining?
Some Colorado Springs finish carpentry professionals will take care of the finishing touches of painting or staining trim and other interior woodwork installations, and others won't. When you call the handyman team at Mr. Handyman of Colorado Springs, you can rest assured that we will take care of every single step of the process, including painting or staining. If you're thinking of painting, we recommend semi-gloss for interior trim. It's durable, resists chipping, and is easy to dust or wipe clean with a damp rag. If you love the natural look and would prefer wood stain, we'll handle the staining and follow up with a couple of coats of varnish to give it long-lasting protection.
Can You Do Multiple Carpentry Projects in One Appointment?
Possibly—it depends on the scope of the projects and how long they will take. A major project like cabinet installation could take several days just on its own. But if we're talking about fixing up a few minor patches of damage here and there, it's likely we'll be able to handle multiple projects in a single appointment, which saves you time and money.
Structural woodwork is a common carpenter job, during which the technician builds structural units like frames for walls or boxes for custom cabinets. For this type of custom woodworking service, our skilled carpenters will be completing their work in the workshop. The essential functions of high-quality woodwork are to make wooden items usable and functional, and for that, we are committed to putting quality time into it, so you can fully enjoy the end product.
Rely On the Expert Carpenters at Mr. Handyman for Colorado Springs Carpentry Services
Are you looking for excellent carpentry installation or repair services in Colorado Springs and nearby locations such as Parker, Littleton, or Black Forest? Look no further than the team of professionals at Mr. Handyman of Colorado Springs. If you have any outdoor living projects lined up that involve woodwork, that's just about the project type our custom carpentry team loves to work on!
Contact us today to speak with our friendly customer service representatives about scheduling an appointment.