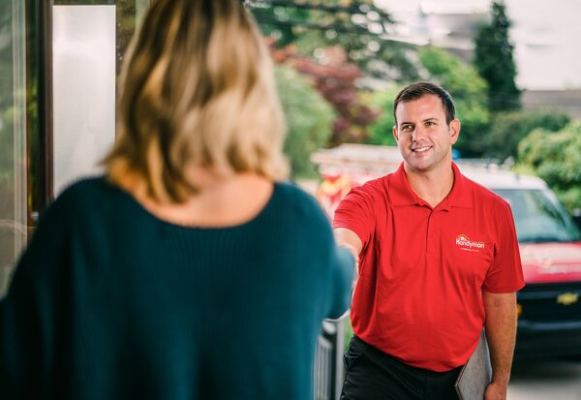 Lindon is a quaint, charming rural town in Utah that unlike the beloved region as part of Middle Earth in J.R.R. Tolkien's Lord Of The Ring novels did not adopt its name from the series. But rather Lindon, UT adopted its name from a street of houses that were strung between Orem and Pleasant Grove under an old Liden tree inspiring the now present-day incorrectly misspelled name. Nonetheless, Lindon is also known for its appreciation of large home lots and properties with huge gardens. So that's why we know Lindon homeowners are keen advocates of properly upkeep their homes with a professional Lindon handyman service.
Many Lindon residents hope to own their home rather than lease or rent and it makes total sense taking into consideration the benefits they'll reap upon sale as a home is one of the biggest investments you'll make in your lifetime. But some don't realize that unless you're vigilant about routine maintenance, seasonally and annually, the likelihood is that their property won't retain its property value, especially if you allow your home to fall into disrepair. Doing your due diligence for home improvement, including participating in the occasional routine inspection of your home will be a worthwhile investment. When the day arrives for your property's appraisal as you plan to sell your house you will be glad you did so.
Fortunately, your qualified, licensed and fully insured Lindon handyman from Mr. Handyman of Lehi, Provo, and Spanish Fork is your one-stop shop for all your repair, installation, and maintenance. Our technicians have a diverse palette for their skillset and unlike some novice contractors, we always take into consideration numerous factors like how sturdy the construction material is and if it'll preserve itself based on local climate and weather patterns. Because we genuinely listen to our client's curiosities and concerns we offer authentic solutions alongside ultimate customer satisfaction. If for any reason whatsoever you remain unimpressed with your preference for size, shape, color cut, and design for a job we can adjust it to your needs as we understand the devil is in the details.