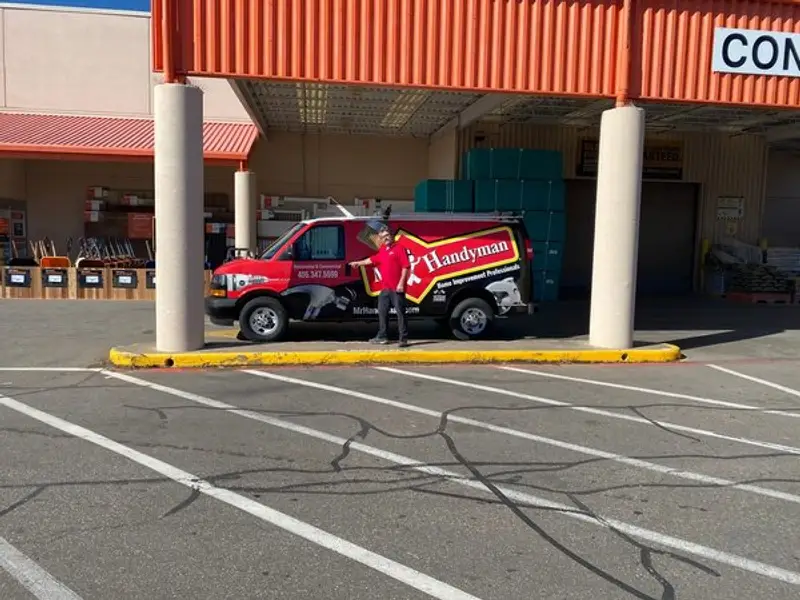 When you don't want to be in the middle of all the hustle and bustle of North Oklahoma City, you are likely a resident of Bethany. Blessed with a dense suburban feel and multiple accessible parks, you'll have a much easier time to wind down after a long day. Furthermore, you have access to a highly professional handyman. Bethany, OK homeowners can rely on the highly rated local pros at Mr. Handyman of North Oklahoma City and Edmond to complete a wide range of handyman services.
Hire your local Bethany handyman for exceptional property maintenance, repair, and improvement services to ensure your indoor and outdoor living space will continue to provide you with the safety, security, and comfort that you deserve. We care that your residential and commercial property maintains its curb appeal and resale value. When hiring highly qualified and bonded handyman, Bethany, OK property owners will benefit from guaranteed workmanship and superior customer service.
Residential Handyman, Bethany OK
At Mr. Handyman, we believe that every residential property owner needs a trusted handyman. Bethany, OK homes are primarily owned by live-in residents, whereas a small percentage is rented out to young professionals. As a responsible landlord or landlady, you cannot always trust your tenants to raise any issues unless you take matters into your own hands and schedule periodic maintenance.
Your expert Bethany handyman is happy to provide you with the common handyman services that include:
Deck Maintenance and Porch Repair
It doesn't matter what time of the year it is in Bethany; you need a comfortable, safe outdoor living space that allows you to wind down and take a breath of fresh air. Whether it is your backyard deck or front yard porch, these structures need regular maintenance to stay in shape.
The difference between your porch and deck is that your porch is typically an extension of your home's foundation, so they are often made of concrete and have a crawl space underneath. On the other hand, a wood deck is an extension that is independent of your foundation. It's a raised structure that relies on concrete footings to hold it in place. Maintaining your deck boards includes sanding the edges and sealing the surface on a periodic basis to protect them from weather damage. Often, deck repairs are also necessary. Many porches also contain wood materials and require preventative maintenance to stay intact. Water pooling in the crawl space, wobbly handrails, and rotted wood on your stoop require professional porch repairs. When hiring the local service providers at Mr. Handyman, Bethany, OK homeowners will get peace of mind knowing that we'll get the job done right to restore their safety.
Door Installation
Your front and back doors get a lot of abuse from everyday use. Then, there is the occasional slamming because someone in your household wants to prove a point. You may have already had several door repair appointments, and now is the time for an upgrade to promote your home's energy efficiency. Your local Bethany handyman is an expert at new door installations, whether it's a pre-hung door or a slab door unit that requires manual work to fit inside the existing door frame.
Our Bethany handyman service technicians are detail-oriented and always put a high emphasis on inspections. If your previous door didn't serve you well because of its high maintenance needs or other reasons, we would make some recommendations to improve the situation. We often recommend installing fiberglass doors, which are highly weather resistant, low-maintenance, and highly durable. They require the least amount of door repairs and can last you for decades.
Floor Repairs
Whether you have solid hardwood floors, tile floors, or luxury vinyl planks, they'll eventually need maintenance and basic repairs unless there is an underlying problem that requires an experienced handyman. Bethany, OK homeowners may experience cracked grout and tile sheets or gouges on hardwood floorboards. But our skilled floor repair technicians will apply the appropriate repair techniques to recover your floors' original looks and functions.
Additional Bethany Handyman Services
We pride ourselves on being Bethany's most versatile handyman near me! Whatever type of outdoor and indoor repairs you may need, chances are we'll be able to handle it with no problem. When in need of a qualified handyman, Bethany, OK property owners can also request the following services:
Drywall repair (ceiling repair)
Light fixture installation
Pressure washing
Carpentry services
Bathroom remodeling
And much more!
Commercial Handyman, Bethany, OK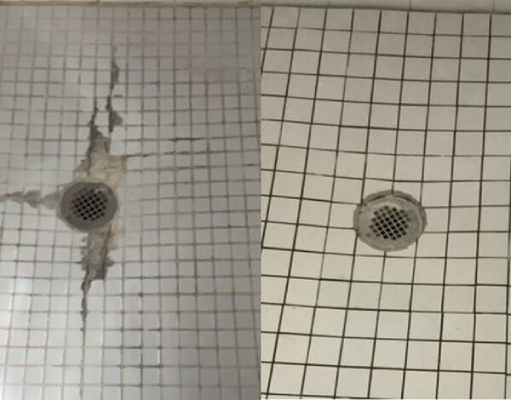 As a busy commercial property owner, you likely have a property manager to handle all the maintenance and repairs, but even they need a helping hand from a certified handyman. Bethany, OK businesses will benefit from minimal disruption when our local Bethany handyman team conducts their annual property maintenance jobs and repairs.
The last thing we want to do is someone to put a dent in your busy schedule. But rest assured that our Bethany handyman is considerate, courteous, and highly independent.
If you're an owner of a restaurant or small shop or a commercial property owner of a corporate building or financial institution, Mr. Handyman has everything under control.
From minor repairs to larger projects, here are some common commercial handyman services:
Door replacements
Door lock installation (smart lock)
Tile installation & tile repair
Flooring repairs
Drywall, ceiling panel & stucco repair
Finish carpentry
Basic plumbing (toilet installation, leaky faucet repair)
Graffiti removal
Fence & gate repairs
And more!
Got Maintenance Work For Your Dependable Handyman, Bethany, OK?
Don't feel discouraged when you fall behind with your seasonal home maintenance; instead, pass your to-do list to your versatile and professional handyman. Bethany, OK residents deserve to sit back and take a breather and give themselves time to reboot rather than worry about what needs to be done around the house.
Simply contact us by calling to speak with one of our dedicated customer service representatives whether you need more information on our handyman services, cost guides, or anything else concerning our services.