14 Questions to Ask Contractors in Dallas, TX Before Hiring Them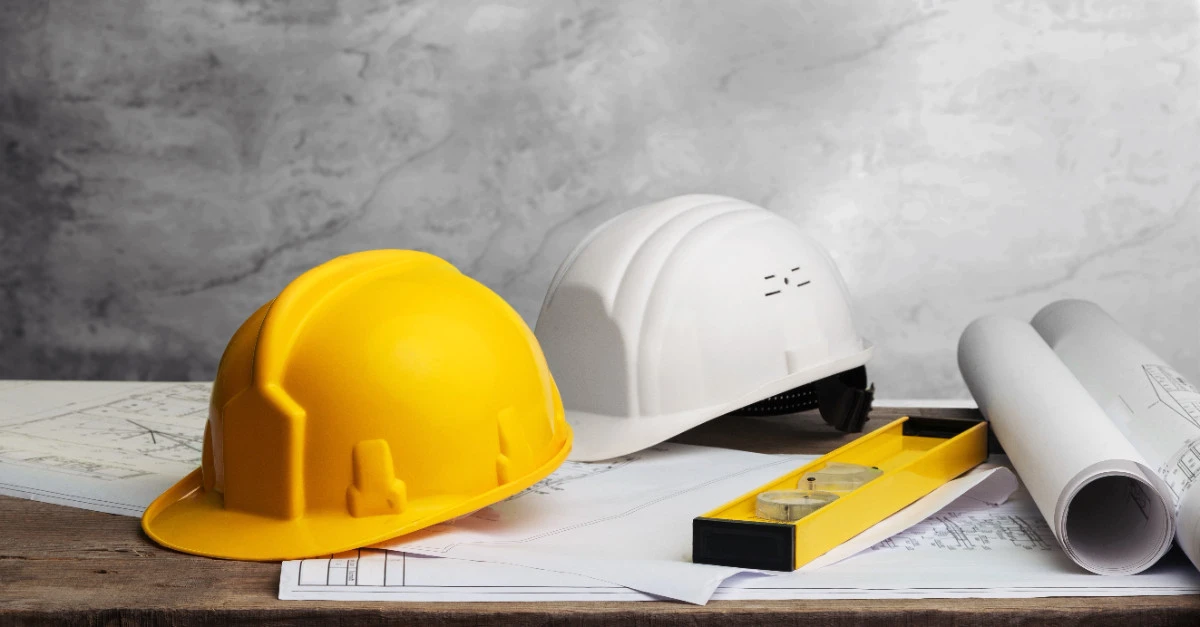 Have you considered which questions to ask contractors before hiring someone to work on your home? Whether it's a small remodeling project, extension or complete home build, one thing you can't afford to get wrong is the contractor. Finding a general contractor in Dallas, Texas, may seem as easy as doing a quick search for a "general contractor in Dallas." While finding a potential contractor is certainly not rocket science, finding the right contractor or Dallas handyman for your job is where things get a bit tricky.
You've probably heard stories of people who spent loads of money on their dream homes and ended up with a ramshackle habitat at best. Well, that's exactly what you get when you hire the wrong handyman for your job. In fact, that's the best-case scenario if you happen to get a somewhat decent contractor.
Some folks have ended up with costly lawsuits after signing up with the wrong group. Remember, homeowners can become liable for a handyman's injuries. However, all mishaps are avoidable if you stick to the right questions to ask contractors before hiring your handyman.
In this piece, we'll be highlighting our essential list of questions to ask contractors to help you in choosing a handyman. That way, you can ensure you get your money's worth and avoid fraud.
1. Can I See Your License And Insurance?
The first and most important of all our questions to ask contractors is to make sure your handyman can furnish you with all the necessary licenses and insurance policies needed for your improvement project. Regardless of your project size, a handyman without insurance could put you in financial turmoil. In Texas, there's no licensing at state level, but some municipalities require general contractors to have licenses.
It's a good idea to check with your municipality and county to find out about licensing regulations in your area. When it comes to the kind of work that does require a license, always pick a licensed contractor over an unlicensed contractor. Also double-check that the name and license number are correct.
Licenses aside, avoid handymen without proper insurance. A contractor without insurance is a lawsuit waiting to happen. At a minimum, the contractor should have workers' compensation to protect you from liability in case of any injury or fatality.
2. Can You Tell Me More About Your Business?
Asking about their business will help give you a picture of who you're working with, which is the primary purpose of all our questions to ask contractors. Find out how much experience your prospective contractor has, and for how long their business has been running. However, make sure you first understand the distinction between time in business and experience.
A proper indicator of experience is the number and variety of projects a handyman has worked on. Time in business is just how many years have passed since their business first started. As you've probably guessed, experience is way more important than time when it comes to construction. If a contractor can point you toward some recent work, or awards that demonstrat their expertise, that's even better.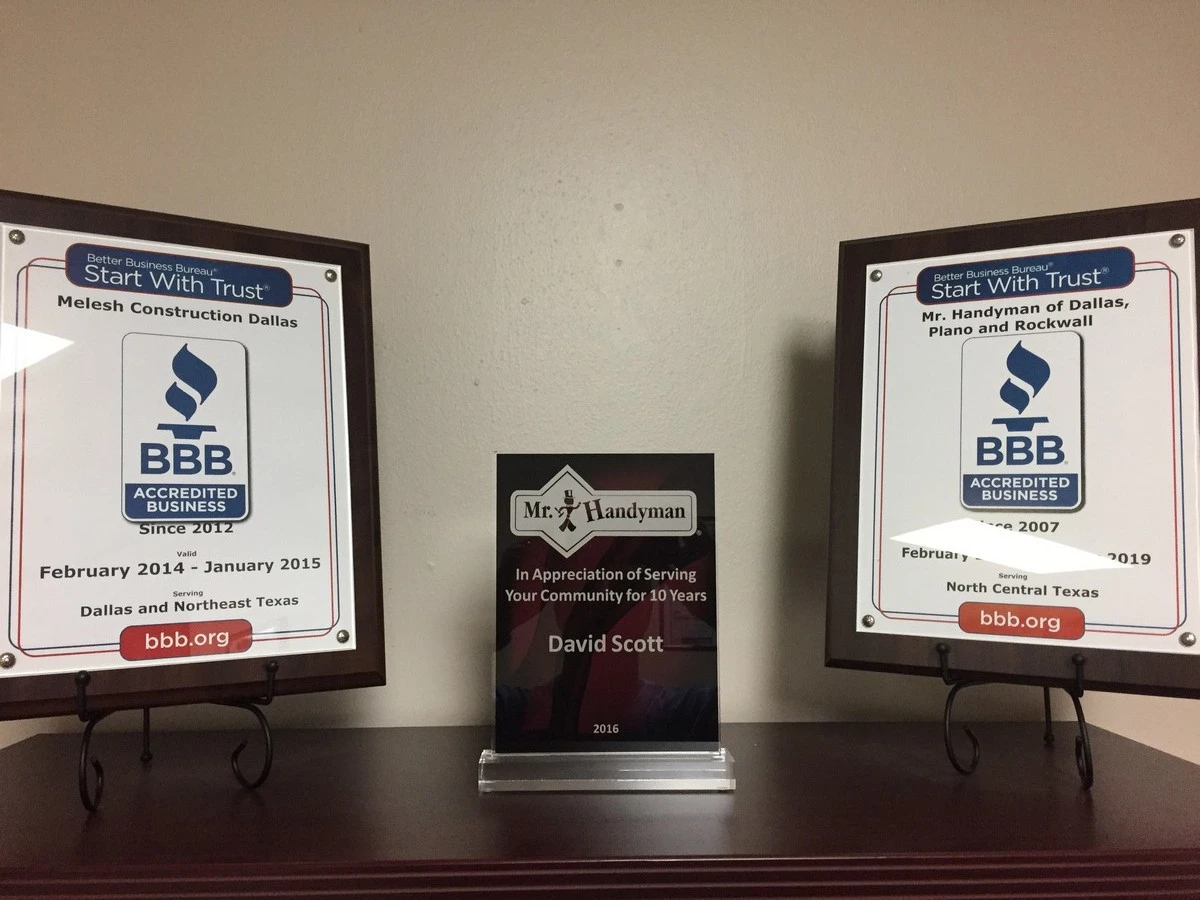 Choosing to work with an established business increases your chances of working with a company that is reputable and has things in place to provide you with added protections, such as a workmanship guarantee, background-checked employees and insured employees.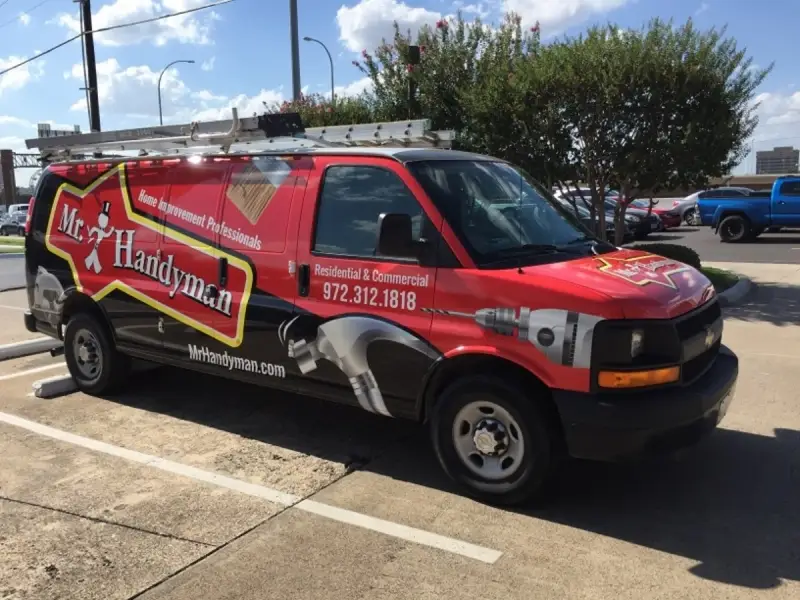 Don't be shy about asking for a few verifiable references. 'Verifiable' means references that you can call and speak to. Also, ask to see any reviews or testimonials from happy customers if applicable.
If the contractor seems a bit feisty about giving you information about previous clients' experiences, then it's time to move on. These questions to ask contractors don't mean much unless you ask for proof for everything they claim.
3. What Is Your Schedule Like?
A great way to determine a contractor's organizational skills is to ask about their work schedule. Find out how the handyman lays out, organizes and follows up on their work schedule. A mismanaged plan will drag on forever and cost you a lot of time and money.
Within most construction companies, superintendents or project managers are in charge of creating, updating, and following up on schedules. All these questions to ask contractors should also be asked of the contractor's superintendent and manager to see if they are up to the task.
A handyman that follows a critical path schedule is one you can trust. A critical path schedule is a sequence of critical operations that must be completed for your project to finish on time, according to your initial project timeline. It identifies aspects of your project that shouldn't be compromised for it to complete successfully and on time.
4. Who Will Work On My Project and Who Are Your Subcontractors?
A large handyman company probably handles several projects in your area simultaneously. This makes it hard to tell precisely which team will work on your project. Sometimes crews may switch halfway through your project.
It's best to have the same crew and project manager work for you throughout your entire project. This is the only way to ensure consistency and continuity in your project. Apart from knowing your crew, it also helps to have a list of subcontractors working on your project.
Knowing your subcontractors helps give you a bit of control over your project. However, if you get a good contractor, you can almost be sure of good subcontractors. Awards are also a good sign that your contractor and subcontractors know what they're doing and have the customer experience in mind.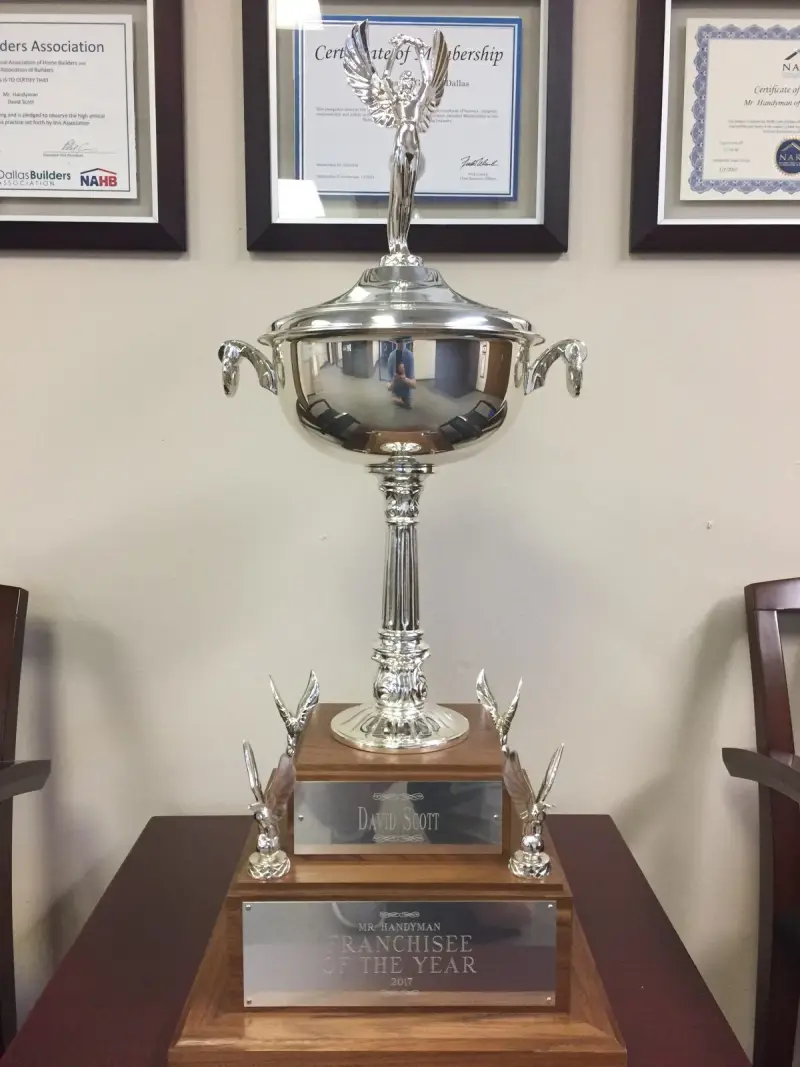 5. How Does Your Construction Crew Work?
Of all our questions to ask contractors, this one is often overlooked to the detriment of your sleep. In addition to knowing who is working on your project, you should also know more about how the construction crew will conduct their work. You don't have to understand intricate bits of the construction process, but you should know their general work methodology.
For renovation projects, some processes may be a bit intrusive. That means you may have to vacate your house, at least until some part is complete. If you get details about their work plan in advance, you can make prior arrangements for such scenarios, if need be.
Because Texas weather can get hot, some construction crews like to start working as early as possible. If you like to sleep in, this might disrupt your precious sleep. If you know details about their work schedule, you can ask them to push their starting time.
If your crew works even on weekends, you might have to brace yourself for very noisy weekends. You may have to reschedule your barbecues or ask them to skip work on weekends. It also helps to know how and when the crew will clean up after work.
6. What Is Included In My Contract?
Your contract contains details about the scope of work, payment details, and the entire agreement. If you can't go through the entire contract, then one of the questions to ask contractors must be to ask for a thorough breakdown of what's included in the contract.
Apart from the usual stuff, the contract should also contain additional information such as who should seek building permits. Your contractor should also explain to you who will be overseeing site inspections.
Ideally, you want the contract to outline a period of completion. Your contractor should take time to explain everything you want to know in detail. If you don't understand segments of the contract, you can always ask a pro.
7. What Is Your Contract Delivery Method?
Contract delivery refers to how your contractor aims to deliver their part of the contractual agreement. You can break down contract delivery methods into three main types. These delivery methods are as follows:
Guaranteed Maximum Prices
Guaranteed maximum price is also known as GMAX delivery. Your contractor agrees with you that your project won't exceed a specific amount. Your contractor gives the breakdown of project costs to you for consent.
If the project finishes for a lesser amount, you and your contractor will share the excess. This is a win-win delivery method that most people prefer.
Lump-Sum Delivery
This is the most common contract delivery method. Your contractor stipulates a fixed price for your project. Your contractor doesn't have to disclose a price breakdown.
Your contractor keeps anything excess if he completes your job with a lesser amount than the fixed price.
Cost
The project cost is the sum of the actual cost of construction plus your contractor's profit. This delivery method may work to your disadvantage. That's because you'll have to pay for any surprises that crop up throughout your project.
8. What Is Your Payment Schedule Like?
Once you establish your contract delivery method, you can now ask for your payment schedule. It's super important that you understand all payment terms before any work can commence.
Any reputable contractor shouldn't demand upfront payment without breaking ground. However, it's important to discuss payment terms before work begins.
These payment terms should include project cost, dates of payments and methods of payment. Some contractors will request payment after completion of each stage of your project. This payment schedule will assist you in your financial organization.
9. Does My Contract Come With Any Warranties?
Construction work is complex and technical, and at any moment, anything could go wrong. This is made worse by the fact that many crews may be working on your project simultaneously. Warranty agreements ensure that the quality of work is guaranteed.
If there are any warranties, ensure that they cover both your contractor's and subcontractors' work. Also, ensure that any fixtures and installations also have warranties, especially electric devices. Have your contractor delve into warranty details before agreeing to anything.
10. What Potential Project Problems Do You Foresee?
Very rarely does the construction process go seamlessly. Even the best company might have one or two hiccups before finishing the project. It's okay for the prospective contractor to be optimistic but not overly optimistic.
Asking the contractor this simple question will help you understand how well they understand the project. You can also brace yourself for any potential hurdles and put the appropriate measures in place. It will also speak volumes about the contractor's preparedness to overcome challenges during construction.
The contractor should explain to you how they expect to mitigate any of the potential problems. They should also stipulate how these hurdles could affect the project's cost and who will pay for it. If there's a clear plan to address these challenges, then you're in the right hands.
11. What Is Your Communication Protocol?
For large projects, the contractor should have a well-established communication protocol. Effective communication is at the core of any successful construction project. Be on the lookout for contractors that use the latest communication technology throughout the entire process.
Contractors with highly-technological communication protocols have excellent project coordination. For instance, some contractors have special software that produces drawings, documents and even RFIs accessible through their phones. This means that team members don't have to reach out to each other physically to get essential project documents.
12. Do You Manage Clash Detection?
Large projects can quickly turn chaotic without a proper clash detection setup. A well-planned setup will prevent construction crews from clashing with each other's work and schedules while on-site. All things have their proper order and this is true when it comes to construction projects.
Contractors utilize special software to facilitate their clash detection. One of your questions to ask contractors should center around finding out if they have this type of software or what they do to prevent clashing during the job. These field conflicts end up being very costly and delay project completion, so it's important to ask this question from the start.
13. How Will You Protect My Property?
This is one of the toughest questions to ask contractors because it may seem like you don't have much faith in the contractor. However, that's the only way you can ensure that your property remains intact throughout the entire construction phase.
The contractor should take reasonable steps to protect your property during construction. They should also be willing to take full responsibility for any damage to your property.
You should inquire whether:
They'll advise you if anything needs to be relocated to avoid potential damage
They'll cover furniture with tarps
They'll lock all doors when leaving your property
These are just a few questions to ask contractors concerning the protection of your property. You are just as responsible for the protection of your property as your contractor.
14. What Is Your Dispute Resolution Process?
An experienced contractor should have a well-structured process to resolve disputes. You'd be surprised how common disputes are with contractual agreements. So before you sign the papers, inquire about the handyman's dispute resolution process.
Steer clear from any handyman without this important process. In case of any dispute, you might be on the losing end.
Don't Be Afraid To Ask Your General Contractor in Dallas, TX These Questions
Armed with the right questions to ask contractors before hiring, you can weed out the sub-par handymen from the great ones. Remember, it's your right to ask these questions, so don't hold anything back. Take note of any red flags and only accept verifiable and complete answers.
The right answers equal the right general contractor in Dallas, TX. For world-class construction and renovations or to learn more about our services, contact Mr. Handyman of Dallas today by phone, and our professional contractors will sort you out. We're ready to help property owners across Dallas, from University Park to Balch Springs and beyond, with everything from fence installation and window repair to bathroom remodeling projects.