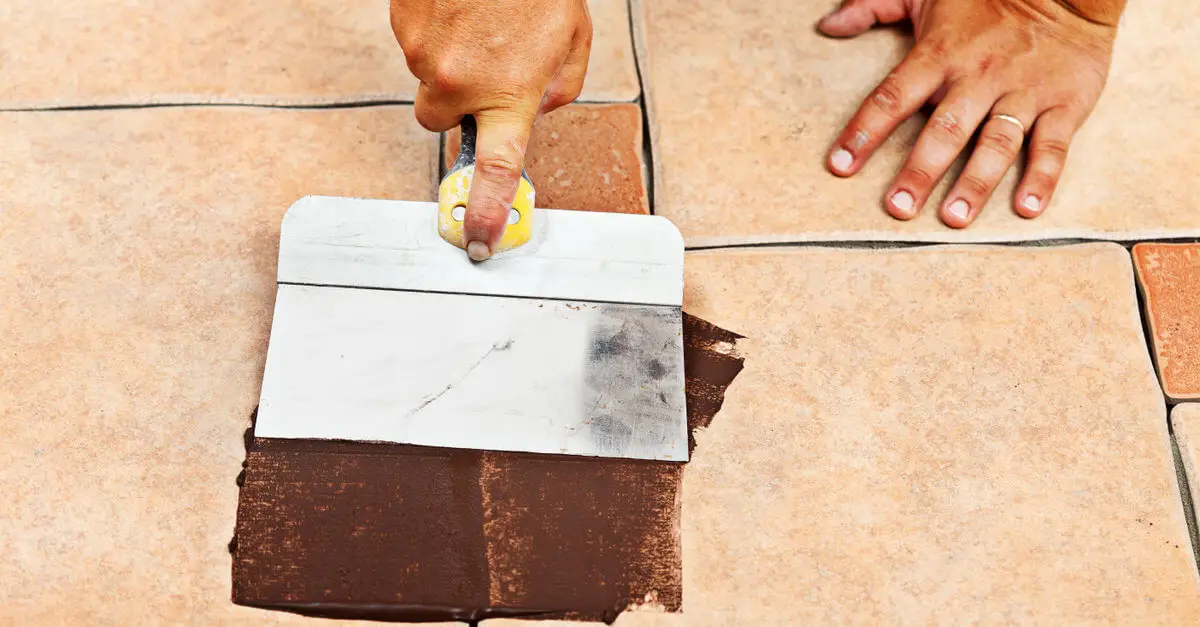 If that old bathroom or kitchen floor has seen better days, and you can't handle the eye-sore anymore, then you may be left wondering if you need Dallas tile repair service or if the offending area should be replaced.
Whenever you want to tackle a large home improvement project, it's never an easy decision. There are many factors to consider, such as cost, time and whether or not you want to salvage your existing flooring.
It's entirely possible that Dallas homeowners might think repairs are sufficient, only to learn that replacing is a much better option—and vice versa. That's where our Dallas handyman experts come in. At Mr. Handyman of Dallas, our team has the professional experience, insights and skills to complete tile repair and replacement in Dallas, TX. So that you know what goes into making the decision to repair or replace old flooring, read on:
Dallas Tile Repair: What to Know
Tile flooring is designed to be durable and stand up well against years of foot traffic. However, over time even the toughest materials crack under pressure, loosen, and can become chipped or dented. Depending on the level of damage, Dallas tile repair might be sufficient to fix the problem. Ask yourself how bad is the damage to the tile floor? Are there just a few broken pieces or is the damage significant across all, or the majority, of the tiles?
Obviously, you will have to decide for yourself if repairs are worth the effort, or if a full tear-out is a better option. When in doubt, always ask a professional for advice. Understandably, you may have a lot of questions to ask your local handyman before you hire them for home improvements or home repair service. At Mr. Handyman of Dallas, we're always happy to answer your questions and provide professional advice—saving you the hassle of searching for "tilers near me" on Google.
Speaking of advice, read on to learn when Dallas tile repair is the best choice to get your floors looking good-as-new, and when you should replace your floors entirely.
Pro Tip:
When deciding whether to invest in Dallas tile repair or replacement, it can help to scrub and clean all grime off your floor first. If those grout lines are simply dirty, you may be able to return them to brilliant condition with a simple grout cleaning job. Removing dirt and stains will give you a clearer picture of your floor's wear and tear. Sometimes a hardy cleaning can help your flooring look good-as-new!
Grout Repair
Grout is necessary for waterproofing your floor. When looking at your flooring, count how many tiles have come loose. This could mean that the grout and mortar are not doing their job to safely secure your flooring. High traffic areas like in front of sinks tend to go first, as every step wears away at your grout.
In many cases, your tiles are still strong and beautiful, but the grout has lost its strength to hold them in place. In this case, a full replacement might not be necessary. You can refresh that tile surface with simple grout services. If you're dealing with significant grout damage, it is possible to remove just the old grout and replace it with fresh adhesive.
Cracks and Chips
Dallas tile repair is a good solution for fixing a broken or cracked tile through using adhesives and epoxy. Repairing and resetting a broken or cracked piece will not usually be worth the effort, since it may result in a sub-par appearance. You may have restored your floor's integrity, but the affected area won't match the rest of your floor.
Instead, replacing just the damaged pieces will give your floor a more consistent look. One way to ensure this repair is flawless is by saving a few spare pieces from the original batch used when laying your floor. Otherwise, you'll have to settle for a match that is close-enough. Even if you find the same tile in a matching color, size and design, different batches have minute variations that make them look dissimilar. If that is something that bothers you, then you might consider a complete Dallas tile replacement.
Replacing Problem Sections
Dallas tile repair is an art as much as a science. When there is an area that needs replacing, but other sections are still looking good, an entirely new design of that damaged area can give your floor a creative feel.
In this way, you can avoid using slightly off-color pieces that may not match exactly by incorporating a completely new design. This is an opportunity to get creative with replacing a damaged area of your floor with a different design. This can help make your Dallas home look more elevated and sophisticated.
Replacing a Single Damaged Tile
If only one piece is damaged, then you may want to only replace that specific piece. For those that are DIY inclined, this can be a fun task to tackle on a Saturday morning. However, if DIY is not for you, then the expert team at Mr. Handyman of Dallas is more than happy to help you with this home improvement task. The process of replacing tiles isn't all that complicated, but it does require a certain amount of skill and finesse to do it properly. Our team possesses all the skills needed to make sure the job gets done right the first time, so you can avoid the stress of searching for "tilers near me."
Find a Close Match
First, find a replacement. You want the new piece to match the others as closely as possible. It is ideal to use a piece from the same batch, although this is not always possible. Don't worry if you aren't able to find a matching piece at a Dallas hardware store—there are other solutions that could work.
Is there a section of your floor that could be removed and covered by a built-in shelf or a storage closet? If so, you could use the tiles removed from that area to replace broken or cracked pieces in other areas, and still maintain a consistent look.
Protect Nearby Tiles
The last thing you'll want to do while repairing your floor is to damage it further. Take time to protect your floor during the replacement process. Masking or painter's tape works well to protect nearby tiles from being accidentally scratched up during the repair job. Don't be stingy with the tape and lay down several layers.
Remove Old Grout
Next, you need to remove any old grout. Use a carbide-tipped scoring tool, or even a punch or screwdriver, to dig out the grout. Be careful not to break or damage adjacent tiles while doing so. This is one of the most difficult steps, and it's why many people in Dallas choose to call a professional.
Chisel Out the Broken Tile
If you are trying to remove the tile without damaging it because it might be used again, you will have to take special care and gently remove it. Never apply too much pressure when attempting to pry it loose, as you may risk breaking it.
A damaged piece will not be used again, so it needs no such caution. You can use a hammer and chisel to remove that piece, especially if it is already loose. If you're having trouble using this method, then you may need to drill a few holes in the tile and chisel it out bit by bit. Be sure to wear safety goggles!
Clean-Up Time
Now you need to prepare the empty space for installing the new tile. Use a flat metal tool to scrape out any remaining adhesive. Clean out any debris on your subfloor to ensure it is flat and level.
Set Your New Piece
Use a trowel or edge tool to comb a thin layer of thin set mortar onto the subfloor—or backer board, if you're working on a wall. Apply a bit of mortar to the bottom of the new piece, but be careful not to overdo it. You don't want the excess mortar oozing out where the grout will go.
Gently lay the piece in its new home. Tap it down a bit with a rubber hammer, and adjust by hand until it is lined up evenly with the surrounding area. Let it stand for two or three hours to harden and dry into place.
Grout the Edges
Mix up a fresh batch of grout according to the manufacturer's instructions. Use a grout float to spread grout along all edges. If you're working with epoxy grout, you may need a specialized float to make that job easier. After you've applied your grout, take a wet towel and clean up any excess. Let it dry for 24 hours, and you're done!
Repairing Without Replacing
As we previously pointed out, a cracked, chipped, or even loose tile can be repaired without having to replace it entirely. This process restores your floor's integrity, but often leaves the tile looking like it was repaired. However, if done correctly, a careful Dallas tile repair could fix cracks and restore the piece to its original appearance.
Don't worry if you don't have all the necessary tools. You can go to a local hardware store and pick up a Dallas tile repair kit. The kit will include everything you need to ensure the repair goes smoothly.
Clean First
This first step might seem obvious, but it's still worth mentioning. Take a cloth or sponge and some soapy water and scrub the entire piece completely clean. Dry it well with a towel or hair dryer. You don't want any moisture left when you begin the repair.
Apply Primer
Your Dallas tile repair kit will normally have a small tube or jar of primer. Use a paintbrush to apply a thin layer of primer to the damaged area. Let it dry for at least two hours before proceeding. Do not get any primer on the tile's gloss finish. Primer can damage the finish, and your repair will look like a mess when you're done.
Paint it Pretty
This is where you have to be artistic if you want your repair to be subtle. Your paint should be high gloss, and it has to match the piece perfectly or it could be even more noticeable than what you are trying to repair.
Mix and Apply Epoxy
On a piece of clean cardboard, mix your epoxy according to the manufacturer's instructions. Carefully fill in the damaged area with epoxy. A good rule of thumb here is to use a small thin paintbrush or toothpick to apply your epoxy evenly and slowly.
Let it Set
Epoxy needs about 24-hours to fully set. Keep it covered with a cone and do not step on it. The next day, if you repaired it like a pro, you won't be able to easily tell where the damage was to begin with.
Now that you know the process of repairing one tile, take a look at your Dallas tile repair job. Count how many chips, cracks, and dents you see. If your repair project seems overwhelming, then you might want to hire our pros at Mr. Handyman of Dallas to replace your flooring entirely.
When Should I Choose Tile Replacement in Dallas, TX?
When Dallas tile repair won't cut it, then your entire floor needs replacing. Tile flooring installation requires skill and training that is beyond the reach of most DIYers. It requires patience, the right tools, and significant skills that most Dallas homeowners don't have. For this reason, replacing your floor is a job best left to the professionals at Mr. Handyman.
You may not feel thrilled about the potential of needing to replace damaged sections of your floor—or wall—with a new installation, but think of the benefits. This is a chance to complete updates that will look fantastic. Not to mention, there could also be potential benefits for your property's value. If you've always wanted to replace the ceramic tile in your Dallas home with a different material, like slate, granite, marble or another kind of natural stone, this might be your chance!
Hire the Pros at Mr. Handyman of Dallas Today!
Do you need new floors or help with Dallas tile repair? Then look no further than the experts at Mr. Handyman of Dallas. Our hardworking team has years of experience completing a range of repairs, installations, replacement and home improvement tasks. We're recognized throughout Dallas for our dedication to outstanding workmanship and excellent customer service.
In fact, we've helped numerous homeowners throughout Dallas and the surrounding areas with their repair needs, including in Mesquite and Addison.
If you live in Dallas and you need a helping hand, then turn to Mr. Handyman. There is no home improvement job too big or too small for us. Contact our team to get started today.