Does your to-do list seem never-ending? Or perhaps you've been thinking about updating your kitchen in Mesquite? Whether you have a series of odd-jobs to complete or a complex home improvement project in mind, the team at Mr. Handyman of Dallas is here to help the residents of Mesquite lead a safer and more comfortable lifestyle at home.
Our business is recognized throughout Dallas and the surrounding areas for its outstanding workmanship and honest, reliable service. Each of our Mesquite handyman professionals is highly experienced and possess an array of versatile skills. From carpentry, drywall and tile repair to flooring, windows and larger projects like a bathroom remodel, we've got it covered. In addition to providing excellent craftsmanship, our customer service is unparalleled.
No matter what interaction you have with our business, from chatting with our friendly office staff to inviting our well-versed Mesquite handyman team into your home, you can have peace of mind knowing you'll be treated respectfully. Our goal is to build long-term relationships with all our clients in Mesquite and nearby communities. With every job, we seek to create a positive, memorable experience with our customers. Our trusted Mesquite handyman service has helped countless homeowners throughout the North Dallas area with a range of home improvement tasks and commercial projects. Some of our most requested services are outlined below.
Drywall Repair And Installation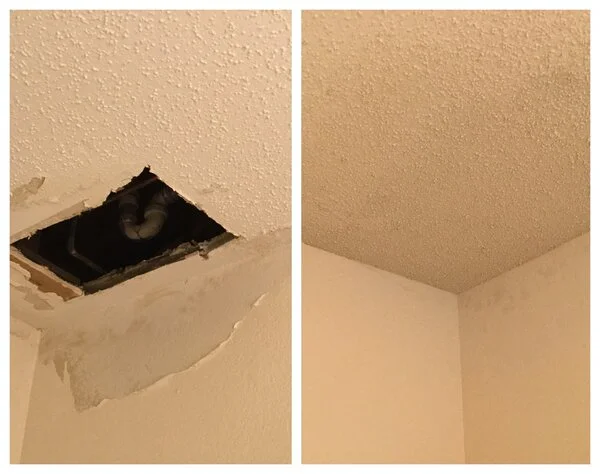 Drywall, also commonly referred to as sheetrock, is one of the most popular construction materials for properties throughout the United States. It was initially invented to replace plaster and consists of two paper boards that sandwich gypsum, a powdery white or gray sulfate mineral. Drywall has many benefits: it's lightweight, easy to install and non-combustible. Yet, unfortunately this material is easily damaged. It only takes one door opened too hard or a spot of water damage to wreak havoc on your drywall. But luckily, drywall repair services from your local Mesquite handyman are on the way. Our reliable handyman in Mesquite, TX is a pro when it comes to patching and replacing drywall. Our many services include:
Repair and painting
Seam/joint taping
Mudding
Ceiling repair and installation
Finishing, painting, texturing
Door Repair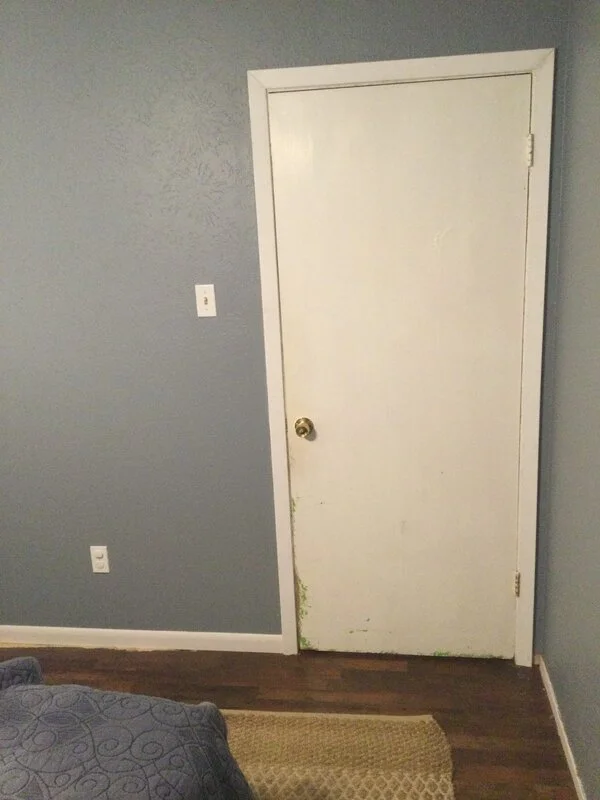 Doors do much more in the home than mark the entries and exits to various rooms. They offer privacy in a crowded household and keep what we hold dear safe. But like anything in your home, daily wear and tear can take its toll on your doors. Squeaking hinges, knobs that don't turn, and locks that won't latch impede your doors' ability to function as they should. Not only is this frustrating, but in the case of your exterior doors, it could also be a safety issue. Your best option for dealing with this issue is to hire an experienced handyman. Mesquite, TX homes will recover their energy efficiency and safety immediately. We've completed a wide range of door repairs throughout the Dallas area, including:
Sticking
Squeaking
Air leaks
Damaged jambs
Rotting/soft wood
Termite damage
Broken locks
Damaged screen
Broken pet doors
It's not always easy to tell whether door repair or replacement is the more cost-effective option until your local Mesquite handyman near me completes the necessary inspections.
Ceiling Fan Installation
Did you know that ceiling fans assist your heating and cooling systems all year round? There is a misconception that they're only useful during the summer months when you can create additional air movement that works along with your AC. This way, you'll benefit from a cooler, more comfortable breeze as the blades rotate counterclockwise. However, turn the blades clockwise in the winter, and they will help bring down the heated furnace, so it won't rise up into the attic too fast and dissipate. Ceiling fans are known to help homeowners manage their monthly energy bills and can lower them by up to 15%! Feel free to give us a call to learn more about three-blade or five-blade units or fans that include light fixtures.
Gutter Cleaning
Rain gutters are the most important type of exterior drainage, alongside your perimeter drains. While they effectively collect stormwater and direct them away from your roofline via downspout pipes and their elbow extensions. Unfortunately, gutter cleaning is one of the most ignored seasonal property maintenance duties and failure to maintain them could lead to gutter clogs. Tree-dense areas are most prone to clogged gutter issues, but windy and rainy situations also contribute to the problem. When you experience gutter leaks or sags, you're overdue for cleaning and most likely also repairs. Hire your local Mesquite handyman for expert gutter cleaning and inspection service today to be sure you're protected from severe weather conditions.
Fence Installation
Your fence marks your property line, gives your privacy and protects playing children and pets. It also adds to the overall aesthetic of your home, which can boost its resale value. However, when your fence is old and damaged, it looks unattractive and can even be a safety hazard. Due to Texas' unpredictable soil conditions, it's not uncommon for property owners to experience leaning fence posts caused by soil erosion. Exposed nails, peeling paint and missing boards can all be detrimental to treasured animals and loved ones. If your current fence is beyond repair, you can count on your local Mesquite handyman team for a professional fence installation. Keep your fence looking and functioning its best with the help of the pros at Mr. Handyman of Dallas! We offer an extensive range of repairs and installation services for a variety of fences:
Chain link
Wood
Composite
Garden
Wrought iron
Deck Repair
While deck repair is a common handyman service, we often encourage our customers to schedule routine maintenance services that include inspection and early detection of signs of wear and tear. Whether you have pressure-treated wood or natural cedar, decks need periodic sanding and surface resealing in order to remain in good condition. After an awfully wet and rainy season, it's not uncommon for water damage, wood rot and corrosion to wreak havoc on your exterior structures. This is where your local Mesquite handyman comes in with preventative maintenance to help prevent serious future repairs.
Expect your qualified handyman in Mesquite, TX to complete the following deck repairs and inspections:
Tightening wobbly railings
Replacing damaged deck boards
Inspect deck footings for stability and erosion
Replace corroded screws, fasteners and brackets
Pressure wash the surface
Reseal the surface
Use wood fillers to fix holes, cracks, and gaps
Deck stair repair
And more
Before you plan your barbecue party, remember to hire your local Mesquite handyman technician for a detailed inspection to keep everyone safe!
Pro Tip!
If your current deck is beyond repair and high-maintenance structures are not on your list of preferences, we highly recommend that you consider a composite deck, which, despite its higher price tag, comes with a list of benefits. Not only does it not need sealing, but it's also highly durable and more water-resistant than any other deck type. It can last you for over 25 years without requiring any professional service. Give your Mesquite handyman a call to learn more!
Home Accessibility Modifications
Whether you have someone in your family with reduced mobility or want to age in place at your beloved home, Mr. Handyman is a certified aging in place contractor who has completed multiple home accessibility projects for property owners in Mesquite. Count on our Mesquite handyman services to help with various modification ideas, including:
Grab bar installation
Stair lift installation
Door widening service
Tub-to-shower conversion
Wheelchair ramp installation
Improvement of light fixture quality and position
Raised toilet seat installation
Non-slip solution for flooring
And much more!
We care that you are safe, happy, and comfortable in your own home, which is why we're here to help eliminate any difficulties and obstructions. When hiring a licensed handyman, Mesquite, TX homeowners will benefit from efficient indoor repair and improvement services that will last for years to come!
Bathroom Remodel
Did you know that renovating your bathroom can boost your Mesquite home's resale value? Not to mention, transforming an outdated space into a gorgeous retreat will create a place where you can relax at the end of the day. Life might be stressful sometimes, but you could simply close the door, pour yourself a bath and relax in your personal oasis. Sounds lovely, doesn't it? With the help of the experts at Mr. Handyman of Dallas, you can bring your dream bathroom to life. Our technicians possess an array of skills that are perfect for updating a range of bathrooms, from the master bath to your powder room. Our bathroom remodeling services include:
New shower door or tub installation
Tile floor installation
Toilet installation
New faucet or shower fixture installation
Drywall or cement board installation
Vanity or mirror installation
Commercial Handyman | Mesquite, TX
At Mr. Handyman, we understand that commercial buildings need to comply with local building codes and regulations, which means that basic maintenance is not enough. Business owners and commercial building managers need a highly efficient team whom they can trust to help stay ahead of the curve at all times. With a licensed, commercial handyman, Mesquite, TX businesses can count on a list of handyman services to be completed on an annual basis, including:
Automatic door installation and repair
Drywall, ceiling panel, and stucco repair
Tile services (backsplash, countertop installation)
Commercial carpentry
Furniture assembly
Painting services
Restroom repair, basic plumbing repair (bathroom faucet or toilet replacement)
And much more!
When you have a reliable Mesquite handyman near me to handle your commercial building's maintenance and repair needs, you won't ever have to worry about any unexpected problems that could put your business to a halt. Mr. Handyman proudly works with commercial building maintenance operations and business managers! We're happy to send you annual reminders of any routine maintenance work that needs to be done, so you won't ever fall behind while taking care of your hotel, restaurant, bank, library, or corporate office.
Hire a Mesquite Handyman Near Me Today!
Mr. Handyman is not just an average handyman. Mesquite, TX homeowners are guaranteed workmanship, as well as an outstanding customer experience. Call our home service professionals in Mesquite, TX today and start checking-off all the home maintenance, repair and improvement tasks on your honey-do list.
Tired of your fence's peeling paint detracting from your home's curb appeal? Or perhaps your bathroom has seen better days, and you're ready to revamp it. Whatever project you have in mind, our highly trained and accountable technicians will get it done right the first time.
To get started, we invite you to contact our friendly office staff to tell us about your project details. Mr. Handyman proudly serves the local community of Mesquite and surrounding areas, including Carrollton, Richardson, and Farmers Branch. Our team looks forward to meeting you and helping you with your future projects.