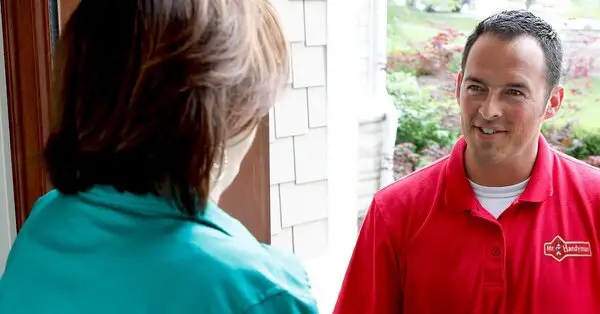 As the residents and business owners of Lewisville, TX, already know, it is a great place to live. The abundant restaurants, cafés, parks, and other amenities offer the best of both worlds between urban and suburban while still maintaining a friendly community vibe where people wave to their neighbors. Lewisville's greatest asset is the people who live here, and residents take pride in maintaining a high standard of appearance and function for their residential or commercial properties. That's why it's important to have access to a local handyman in Lewisville, TX.
Just because you want to keep your home or business property in fantastic shape, that doesn't mean it is an easy thing to accomplish. You may not have the free time, or even the inclination, to spend your weekends scooping handfuls of rotten muck out of your rain gutters, patching holes in drywall, or even renovating the kitchen. But getting the help you need can be a hassle, too, especially if you need to hire multiple independent contractors. Luckily, you don't need to hire a separate handyman in Lewisville, TX, for every little service.
Instead, you need a convenient, one-call solution to reach an entire team of multi-skilled Lewisville handyman experts. The experienced Lewisville handyman service professionals at Mr. Handyman of Flower Mound, Lewisville, and Denton possess the knowledge, skills, and tools to help you with all your repair and home maintenance needs. Whether you have a list of odd jobs that need to be completed around the house or you want to remodel your bathroom, our qualified and courteous Lewisville handyman team has it covered. Each of our handyman professionals possesses an average of more than ten years of experience in the trades. Additionally, our team consistently delivers excellent customer service to clients in and near Lewisville, TX.
When you hire the professionals at Mr. Handyman, our team will arrive promptly for your scheduled appointment. Each of our service professionals will be wearing a company uniform and driving a company vehicle. You'll never have to feel uncertain if it's one of our service pros who has arrived at your home. During the job, we'll go the extra mile to keep messes to a minimum by wearing booties over our shoes, keeping a tidy workspace, and leaving our home as clean as we found it. Choose our team of Lewisville handyman experts and have peace of mind knowing that we'll do the job right the first time.