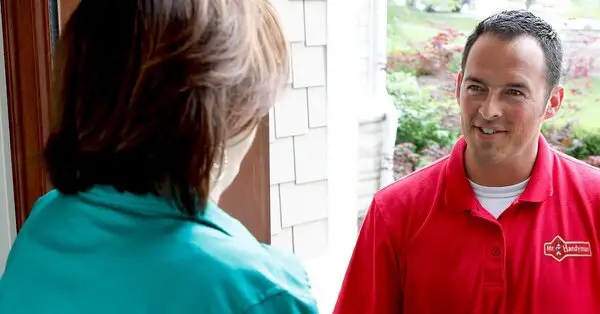 There's no better feeling than coming home at the end of a long day and relaxing in a home that perfectly suits your needs. But when your house is in need of repairs, or maintenance, or just isn't set up to complement your lifestyle, that feeling is replaced by stress. A Flower Mound handyman will restore your home—and your peace of mind.
Property problems in Flower Mound, such as broken windows, damaged trim, holes in drywall, or cracked tiles, may seem like minor inconveniences, but they could cost you a lot of money on your energy bill—and spiral into much bigger issues that threaten the structure of your home. Don't worry though. There's a Flower Mound handyman waiting to help you fix those issues!
There's a way to get repairs and maintenance done along with home improvements, and you only need to call one company to do it all—Mr. Handyman of Flower Mound, Lewisville, and Denton! As a locally owned and operated business, our customers are our neighbors. That's why we're committed to providing reliable Flower Mound handyman services.
We always serve Flower Mound with excellent customer service and safe, worry-free experiences. We value your time! When you choose our Flower Mound handyman services, we make sure to communicate clearly and work efficiently, so the finished result is exactly what you were hoping for—or even better!