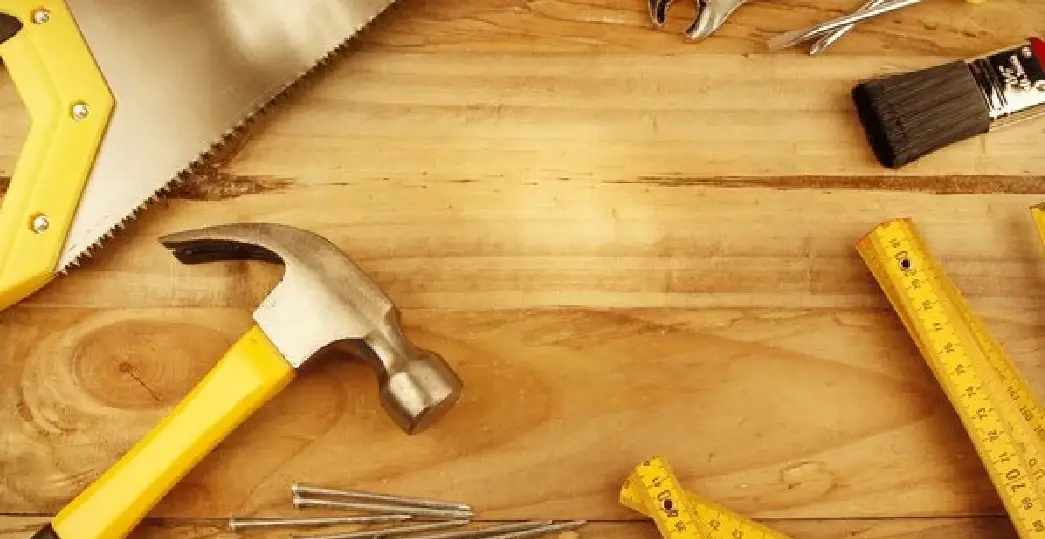 West Chester is not only ranked as one of the best places to live in Ohio, but it's in the top 50 of the best cities to live in the United States. Many young professionals and families that seek a quality lifestyle move to West Chester for its sparse suburban feel and a strong sense of community. Parks and other amenities offer a family-friendly environment, so you never run out of things to do.
For this reason, residents decide to settle in West Chester, Ohio, and purchase their forever homes. It's a moment of happiness and pride. But owning a property comes with a lot of responsibilities that are rewarding and yet exhausting. Knowing that you need to budget for annual maintenance and unexpected repairs, you probably treat your home with the utmost care, trying not to break anything by walking on tiptoes.
This is not how you should live in your own home. Whether you built your house from the ground up or purchased it as a second owner, there are reasons why it is how it is, from durable, functional materials to anything else that provides safety and comfort. However, it takes a fair amount of effort to keep it all that way. Before you raise your eyebrows, wondering what it takes to maintain a healthy property, count on your local West Chester handyman at Mr. Handyman of Greater Cincinnati to provide you with service that will ensure your house still stands perfectly 50 years later.
Each of our hardworking service providers possesses years of experience working in the trades, construction, and specialties such as carpentry, drywall repair, and flooring installation. From completing minor home repairs like fixing a ceiling fan to larger projects like major home remodels, our team of experts can tackle any task. Don't have an inspected ladder to do gutter cleaning? Your local West Chester handyman is fully insured and uses certified materials and tools to do their job. Need help with furniture assembly, siding repair, and tile replacement? Count on us to get that done too! Our professional handymen are dedicated to providing the highest quality service no matter what size or scale of job you hire us for.
When you hire our handyman team to take care of your West Chester home repair and improvement needs, you can count on us to always act with integrity. We guarantee our team will get the job done right the first time, and in the rare event you are not satisfied, we will do everything in our power to make the problem right.
If you need a West Chester handyman, put your faith in our pro team. By hiring the pros at Mr. Handyman of Greater Cincinnati to complete all the tasks on your to-do list, you can relax knowing that everything is taken care of for you. When you hire our expert service technicians, you can rest assured that you'll be provided with outstanding work and amazing results.
Why Choose Our West Chester Handyman Team?
The most important step for dealing with a long to-do list is to come to terms with the fact that you can't handle all those maintenance chores and indoor repairs on your own unless you don't have any other responsibilities. In that case, you might have all the time in the world to familiarize yourself with handiwork, carpentry, and other home service-related projects. We absolutely recommend that because our expert team of service technicians always finds a moment of zen when working on properties!
The West Chester handyman team is fully trained, insured, and bonded, bringing many years of experience working on local properties, including in many nearby communities in Butler County. Our loyal customers have praised us for our quality workmanship and superior customer service, whether it's annual pressure washing or basic home repairs.
Our company values as a part of Neighborly's home service experts are driven by your safety and comfort in your property and how to keep it that way, if not enhance it even further. As property owners ourselves, we understand the stress that most people have to endure when costly repairs or major improvement projects are needed. Our West Chester handyman experts can tell good from bad quality materials, and with preventative maintenance, we aim to help your materials reach their estimated lifespans or switch them out before they wreak havoc on your property.
Since Mr. Handyman specializes in both commercial and residential maintenance and repairs, our expert West Chester handyman services are designed to serve both homeowners and business owners. What else do we bring to the table?
Convenient scheduling: With one click, you can schedule your service at a convenient time that works with your day. Instead of being told when the average handyman can fit you in, you're in charge of what day and hour your service begins. What's more, when choosing Mr. Handyman, you can count on the on-time arrival of our professional crew. We'll always show up at the exact time of your service, in uniform and ready to get to work. Working diligently to get through the repair, replacement, and installation service you've requested, we know your time is precious and complete jobs quickly without compromising quality.
Wide service offering: Whether you need bath grab bars installed or stair railings replaced, you can count on our team. With our breadth of home improvement services, we take care of a variety of projects that range from small jobs to complex projects--and often, we can complete multiple tasks that same day. That's one of the many benefits of hiring a multi-talented team.
Excellent quality of service: No matter what type of job you need help with, choosing a company that's highly skilled in numerous areas just makes sense. Not only will we perform the job correctly the first time, but we know that often, certain issues can lead to others. We always aim to get to the root cause of the issue instead of slapping on a quick fix.
Professional team: From the moment you call our customer care line to the time our improvement contractors leave your home, you'll experience professional service. Whether you prioritize courteous, helpful service, high-quality workmanship, or a team with decades of experience, you'll get all of that and more when calling Mr. Handyman.
If you have any questions about our local West Chester handyman services, feel free to contact our friendly team for more information and take advantage of our flexible scheduling system. Otherwise, we hope this helpful handyman service breakdown will inspire you to look at your property in greater detail.
West Chester: "Handyman Near Me"
Home Repair Services
Wear and tell is not easily noticeable if it takes years to finally show, but neglect can still lead to surface damage that calls for a skilled handyman. You can count on our versatile team of professionals for grout repair, drywall repair, attic ladder replacement, and even aging-in-place modifications. Don't worry if you have a long maintenance to-do list that would take you a week to complete. When you hire your West Chester handyman, they will likely check off the entire list in a day (unless it's a remodel!). Beware of uncertified contractors who can't provide background checks or trusted references.
When relying on Mr. Handyman's qualified handyman, you can rest assured that proven handyman repair solutions are in the works.
Expect your dependable West Chester handyman team to arrive with professional tools needed for the appointment, and also wear booties to keep your home clean. Professionalism is very important to us, so we take care to illustrate this professionalism through the little details.
Read on to learn more about some of our most popular repair services:
West Chester Door Repair and Replacement
When you think of wear and tear, which area in your home is prone to early signs of it? Most likely your entryway. Exterior doors are designed to take a beating because one side is exposed to the elements. Aside from that, you probably can't help slamming it too hard at times, whether it's by accident or you're trying to prove a point to someone. Even if your door can handle such a strong, forceful movement, your frames, and nearby walls and ceiling cannot. Cracks and gaps will eventually develop, causing uncomfortable drafts that could immensely compromise your home's insulation and HVAC. Over time, your door's core strength will deteriorate and make replacement inevitable.
Other concerns include inhibiting privacy and lessening security. If you have trouble opening and closing your door due to an undetected warp or uneven home settlement, you'll compromise the safety of everybody in your household.
Whether you need a realignment or a new door installation, your West Chester handyman professionals have the answers. From replacing corroded hinges and screws to replacing the threshold and sill, rely on us to get it done.
Signs You Need Door Repair:
Rotted wood
Damaged door jambs
Holes in screen doors
Sticking doors
Broken door locks
Squeaking doors
Air leaks
Drywall Repair and Replacement


Your drywall is what holds the interior of your home together. While it's not part of its structural integrity, it's still essential to your safety and comfort since it backs your insulation systems. Drywall repair from your West Chester handyman not only helps recover your wall's original functionality and aesthetics, but you can also request painting services afterward to shift your mind from the damage it recovered from.
Damaged drywall can sometimes be caused by water damage, which is highly problematic and usually indicates a larger problem. Water stains indicate water damage caused by either a busted pipe or it could be foundation cracks on your siding that have allowed water to seep through. Either way, this leads to extensive damage and requires immediate replacement from a qualified handyman in West Chester, OH. We recommend property owners seek additional help from a foundation specialist to check on their home's foundation. Otherwise, our drywall and ceiling repair services will help restore your indoor comfort.
Signs of Drywall Damage:
Wear and tear
Holes from drywall anchors, pictures, and TVs
Moisture damage
Pest infestations
Accidents
Moving furniture
Floor Installation and Repair
Are you tired of your current floors, or were they recently damaged in a flood? Whether you want to update your flooring to something more contemporary or you need to replace just a section that was recently damaged, rely on your experienced handyman in West Chester, OH. You can expect our team to repair chips, cracks, and dents, as well as replace old flooring. We're familiar with the following flooring systems:
Vinyl (luxury vinyl plank or luxury vinyl tile)
Linoleum
Laminate
Tile
Hardwood (natural and engineered)
Carpentry Services
Custom carpentry can add elegance and functionality to your home. From bespoke entertainment centers to thoughtful wood details, our skilled carpenters can help with a wide range of woodworking tasks. Whether you need damaged window trim replaced or your deck's steps have rotted through, count on us to solve your carpentry problems promptly and correctly. And if you have a custom carpentry project in mind, be sure to reach out to our expert team for more information.
Our Carpenters Specialize in:
Custom shelving and bookcases
Fence Repair
Repairing window and door trim
Crown molding installation and repair
Aging in Place
When you have reached a point in life where taking care of yourself in your own home has become time-consuming or almost impossible, we provide the essential projects to help you age in place comfortably and safely.
Your certified West Chester handyman team at Mr. Handyman is here to help you with the necessary modifications to facilitate mobility and accessibility.
Grab bar installation
Walk-in shower
Wheelchair ramps
Safety rail installation
Raised toilet seats
Chair lifts
We want you to enjoy your time at your West Chester home for as long as possible and remain self-reliant with accessibility improvements.
Of course, this applies to residential and commercial applications. If you need help making your commercial or public space more accessible for people with reduced mobility, we are here to help!
Hire A Handyman in West Chester, OH: Bathroom Remodeling


Do you have a brand-new bathroom in mind? Often, bathrooms are one of the first areas of our homes that we seek to renovate after spending a few years at one residence. Usually, bathrooms are not built to our exact needs and style, so it makes sense to update the area after a time. Do you want to convert a powder room into a guest bathroom? Or create a master bathroom of your dreams?
Every homeowner has specific preferences regarding their bathroom layout and its functions. Jot down all the details you want, and let our West Chester handyman technicians make your bathroom dreams come true.
We have done a wide variety of bathroom remodeling projects in the past—from tub-to-shower transformations to updating flooring, light fixtures, and other features.
Our Bathroom Remodeling Services Include:
Drywall installation plus backer board
Vanity or mirror installation
Shower door installation
Shower Remodeling
Tile floor installation
Base cabinet replacement
And much more!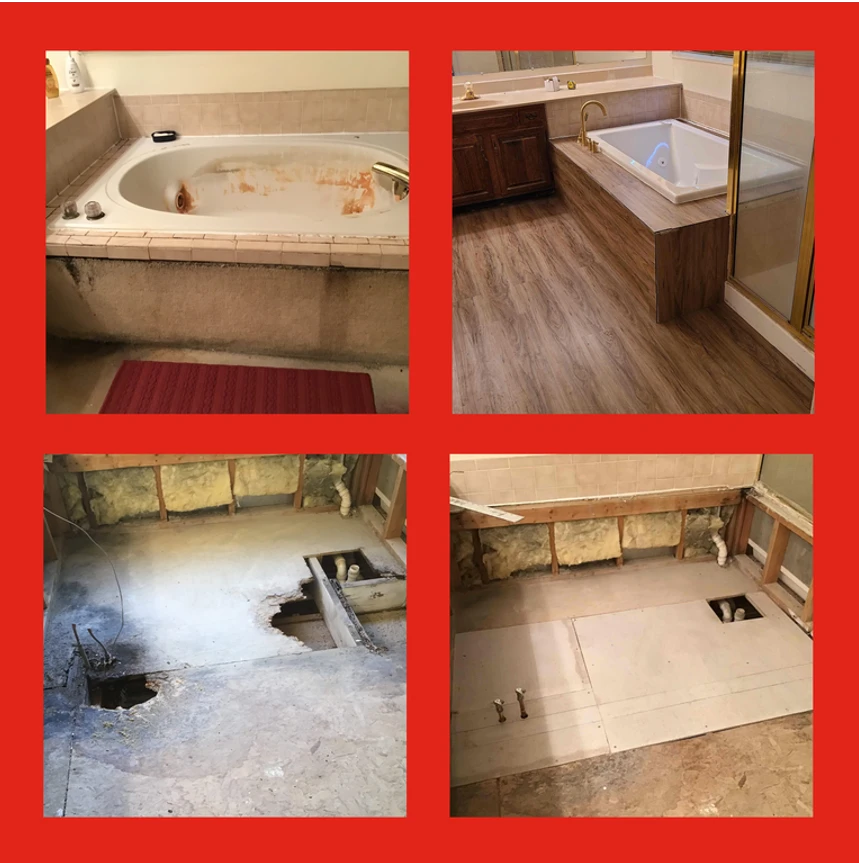 Kitchen Remodeling
Why stop updating your bathroom? Often, our kitchens can use a little TLC to meet our distinct style too.
Outdated cabinets, unexpected drywall damage, or damaged flooring are all reasons for many property owners to start a kitchen remodeling project. Don't know where to start? Simply hire our home remodeling experts for a detailed consultation and inspection, during which we'll cover every single detail. From re-tiling backsplashes to adding new cabinets, there are many ways that our expert West Chester handyman team can renovate your kitchen.
Kitchen Remodeling Services Include:
New flooring installation
Drywall repair
Cabinet replacement
Countertop installation
Backsplash installation
And more!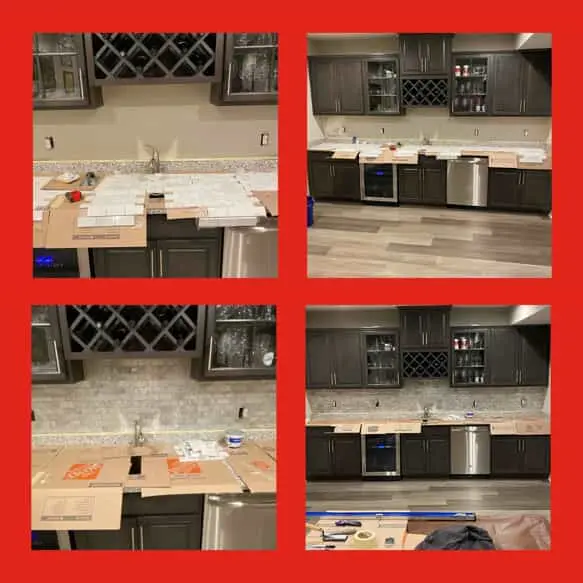 Maintenance Services From Your West Chester Handyman
A home's condition is contingent on a maintenance plan. You've witnessed firsthand how quickly to-do jobs such as cabinet repair and exterior painting can sneak up on you, and you've also noticed how difficult it can be to find the time to tackle them all. Instead of dedicating weekend after weekend to performing maintenance tasks like gutter cleaning, pressure washing, and the like, one call to your local Mr. Handyman will see them all taken care of. What's more, when you hire a professional crew like ours, you can rest assured knowing they will be done quickly and correctly.
Skip the line at the home improvement store, turn off the how-to videos, and pencil in some time for yourself. Because our qualified team has extensive experience in trades services of many kinds, your gutter cleaning appointment will also take care of any small repairs that are necessary, as well as an inspection of your downspouts, siding, roof, and more. No matter what you call us for, you can expect the same thorough approach.
Maintenance services can be scheduled as frequently as needed; however, we recommend getting them for your residential property once every year. If you are a commercial property owner, it depends on your unique business needs, but maintenance services every three to six months are recommended.
Need a Handyman in West Chester, OH? Count on Mr. Handyman!
You were probably seeking an experienced "handyman near me" before you stumbled upon our page. We hope our list of West Chester handyman services has grabbed your attention and you're ready for your upcoming improvement services.
We're honored to help clients throughout the Greater Cincinnati area with repair, installation, replacement, maintenance, and remodeling service in West Chester and other communities in the surrounding area like Mason, Blue Ash, and Landen. Our experienced and courteous West Chester handymen will efficiently and correctly complete whatever task—big or small—you need help with.
As your guaranteed and convenient one-call solution for every type of handyman job, we invite you to give our friendly and courteous customer service representatives a call to schedule an appointment or learn more about our West Chester maintenance services. We look forward to assisting with your future home improvement needs and proving our quality craftsmanship!