Last Edited: 9/15/23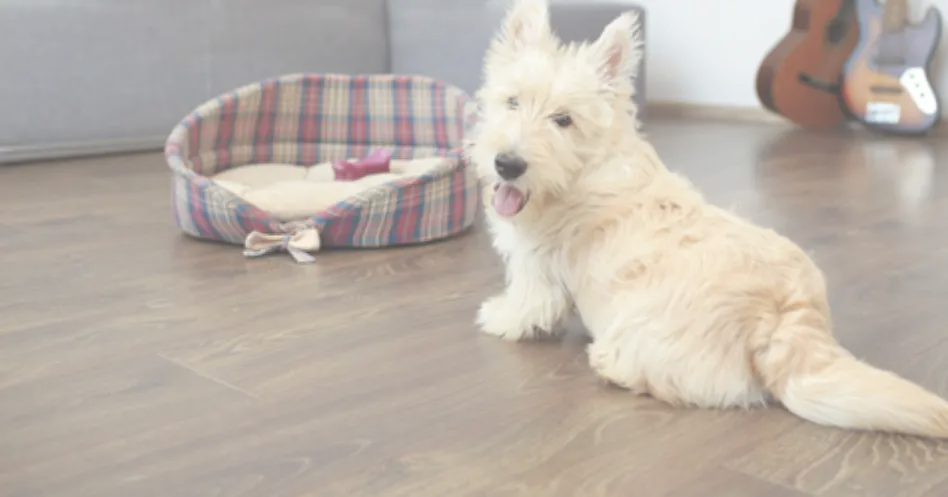 What Is Vinyl Flooring?
Vinyl flooring is a synthetic flooring material that is durable, affordable, and easy to install. Vinyl is commonly confused with other types of flooring such as linoleum and laminate flooring. Luxury vinyl tile and planks are increasingly popular due to their versatility, ability to hold up in moist environments, and realistic wood plank and stone tile appearance. So, which one is best for your home? To answer this question, you must first understand the differences between these popular flooring options.
What Is the Difference Between Laminate and Vinyl Flooring?
Unlike vinyl flooring, which is made of synthetic materials, laminate flooring contains some wood. This is the main reason laminate flooring is vulnerable to moisture and humidity. Laminate flooring contains a wood fibreboard core with an image of wood grain sealed beneath a clear protective layer. All these layers are laminated together to provide a more rigid and realistic flooring material. Laminate flooring is typically sold in planks that snap together for the look and feel of hardwood floors.
What's the Difference Between Vinyl and Linoleum?
Unlike vinyl flooring, linoleum flooring is made from all-natural materials. Linoleum is an eco-friendly flooring option that has been used for almost 150 years. That may be why it carries an "out of date" stereotype. However, it is a great choice for those looking for something durable, environmentally friendly, and affordable. It is not as water resistant as vinyl but can last a lot longer if properly cared for. While vinyl is mostly maintenance-free beyond general sweeping and mopping, linoleum requires an annual protective coating and waxing, which is why it lasts longer. It is slightly more expensive than vinyl and typically used in commercial spaces.
Vinyl Flooring Pros
People love vinyl flooring for many reasons. It's an affordable, durable, and water-resistant flooring. It's also available in many attractive textures, colours and styles that will match just about any room. Vinyl flooring comes in sheets, tiles, and planks which makes for easy DIY installation. It's also a great flooring option for bathrooms or laundry rooms since it won't stain and withstands humidity well.
Vinyl Flooring Cons
Vinyl flooring does have some drawbacks. The manufacturing process uses toxic chemicals, and some vinyl flooring may off-gas VOCs after installation. It's also difficult to repair if something punctures or scratches the floor. Homeowners shouldn't expect to see any return on their vinyl flooring investment if they plan to sell the house. Lastly, vinyl flooring may look real thanks to modern technology, but it's very hard to achieve that "real" feel of hardwood or slate with vinyl flooring that emulates those types of finishes.
Professional Flooring Installation
Have you found the perfect vinyl flooring for your home? While DIY installation is straightforward, it does take a careful eye and some patience. When vinyl flooring fails prematurely, it's usually due to improper installation. If you'd rather spend your free time doing something else and want to ensure your flooring lasts, Mr. Handyman's professional vinyl flooring installation services can help. Give us a call or request service online and take one step closer to your new floors!