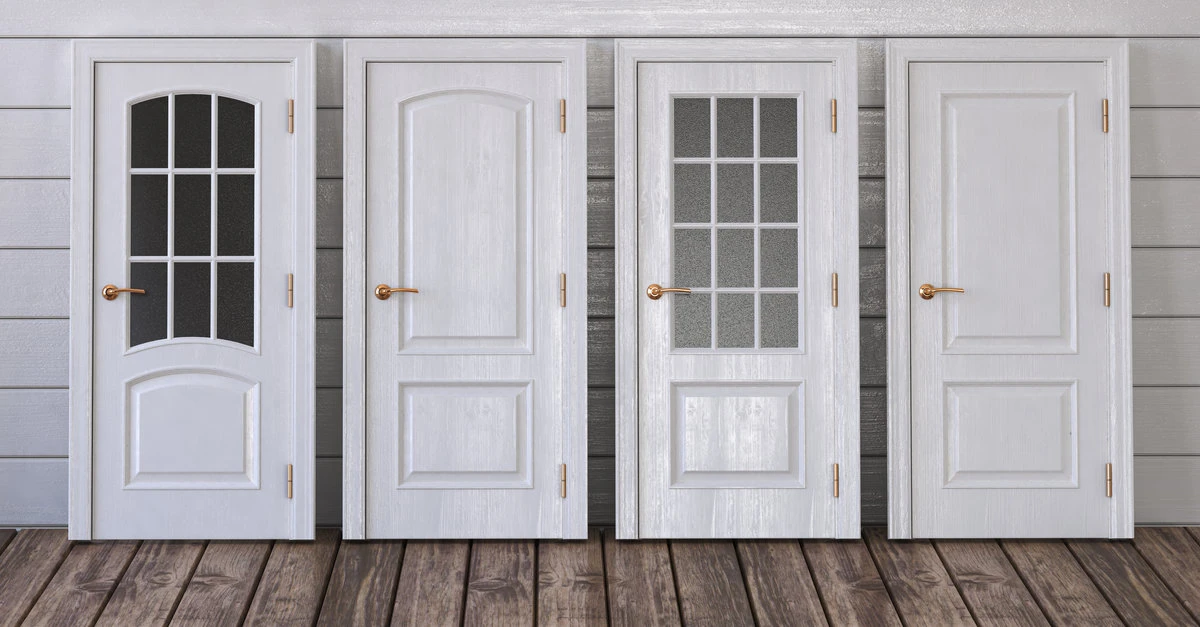 Doors are passageways leading to new adventures and new life milestones in your life. They keep you safe from the outside world and add a splash of curb appeal to your home. It's amazing how important a simple door is in our lives. But, like nearly everything in your home, your doors will eventually need replacing. The most challenging part is finding the right door and ensuring you complete a proper door installation in Dallas, TX. Choosing a high quality entryway according to your needs will prove pointless if it's improperly installed.
Fortunately, this doesn't have to be a project full of guesswork. A few helpful tips can make your next Dallas door installation project go smoothly. Are you curious to learn how it's done? Check out these top 15 tips for proper door installation for your home! But, keep in mind that door installation can be a lot trickier than people sometimes suspect. If you have some expertise and handiwork experience, you can likely manage to get this job done.
But if you read through our information below and decide that Dallas door installation is outside your scope of abilities, or you simply don't have the free time and tools that you would need to handle it, no problem—your local Dallas handyman can take care of this entire process from start to finish, so all you have to do is sit back and enjoy your new entryway. Trust the team of service professionals at Mr. Handyman of Dallas for expert workmanship and outstanding customer service.
Comprehensive Guide to Dallas Door Installation
There are some big benefits to a new installation—it can make your home more comfortable and protected, and also save you a significant amount on energy costs—but don't forget that repair may be another consideration if the damage isn't severe. Check out our guide to Dallas door repair.
The first steps for your Dallas door installation project are to prepare your new entryway and workspace. This will give you an idea of what type of entry you need and how to properly install it. From there, the process to install exterior, interior and specialty doors is similar. Here are a few helpful tips to make installing all types of entries easier:
1. Pre-Hung vs. Simple Doors
Almost every type of entry comes in pre-hung and simple door options. Depending on your Dallas door installation experience and your household's needs, one type may work better than another. A pre-hung model is a complete package. It includes the frame, hinges and (usually) hardware. This type of entryway is typically preferable because it can be surprisingly difficult to get a new slab into an old frame. Pre-hung options are great for homeowners who don't have a lot of experience with Dallas door installation and aren't sure how to hang a slab securely. They make a project easier and faster. Pre-hung entryways come prepared with shipping braces, shims and support brackets. Do not remove these until the end of the installation process.
A simple entry consists of only the slab. It doesn't come with the frame, hinges and other hardware attached. You'll have to attach the hardware and install the frame before you can install the slab. A simple entry option is for those who want to reuse their existing frame. Many people assume it would be easier to hang a new slab than to replace their entire frame, but that's generally not true. Hanging a slab requires some tricky measurements and at least one additional set of helping hands.
2. Attach Hardware Before Dallas Door Installation
If you choose a simple slab option, you'll need to attach its hardware. You'll want to do this before removing your old slab or cutting a new entryway. You may also need (or want) to stain or paint your slab before adding any hardware. The hardware you'll need to attach includes hinges, handles and locks. Attaching these ahead of time will make your Dallas door installation process faster and smoother.
3. Must-Have Dallas Door Installation Tools and Materials
When learning how to install a door, there's a list of tools and materials you'll need. Some of these materials may come with your unit depending on the type of door. For most Dallas door installation projects you will need:
Slab
Frame
Galvanized finish nails (various lengths)
Screws (various lengths)
Hardware and hinges (if hanging a simple slab)
Mallet
Caulk
Spare wood
Level
Measuring instruments
Pencil
Screwdriver
Hammer
Saw
For specialty entries, such as a sliding barn door, you'll also need rollers and a track. You can purchase a barn or pocket door kit which comes with the necessary hardware. Or, you can contact your local Dallas handyman to install your specialty entryway for you.
4. Remove the Old Door
With your new entry and parts prepped and ready, you can remove your old entryway. Start by removing its hinge pins. Remove any hardware in the frame such as hinges, nails and screws. Use a reciprocating saw between the frame and wall to cut any remaining nails or screws. Gently tap a mallet around your frame to pop it out without damaging the area around it. You can also cut your frame into chunks so removing it is easier.
5. Measure the Rough Opening
Removing your old slab and frame will allow you to measure the rough opening. Measure the height and width at both the top and bottom. You'll need a level to check both sides of your rough frame. They don't need to be plumb but they should be close to ensure your slab and frame fit properly.
If you're planning on Dallas door installation for a barn or pocket entry, you'll need to make a few changes to your rough opening. For a barn entry, you'll need to add a frame and casing to cover the edges of your opening. For a pocket entry, you'll need to remove drywall from one side of the opening to add a pocket frame.
6. Level Your Floor
Leveling your floor is necessary to ensure your entries hang evenly. An uneven floor can, for example, cause one side of the slab to drag on the floor which, needless to say, damages both your floor and entryway. Check by resting a level on your floor by the opening. If your floor isn't level, you'll need to cut the bottom off one of your jambs to help your entry hang evenly. Use shims to prop the level until its bubble is in the center. Shims are small pieces of angled wood designed to help you hang an entryway evenly and plumb. Once you level the entry with a shim, measure shim height and cut that measurement from the opposite side's jamb. This will allow your slab to hang straight for a perfect Dallas door installation.
7. Use Temporary Blocks on Jambs
Eventually, you'll need to test-fit and attach your new slab and frame in the opening. This can be a tricky process if you're working alone. Adding temporary blocks along the jambs can make fitting and Dallas door installation much easier. Cut or find five rectangles that are about 4-5 inches long and wide and about 1/2 inch thick. Nail two of them to the hinge side and three to the latch side of the jamb. Avoid blocking the hinge areas as you'll need those areas to add shims.
If you're installing a pre-hung entryway complete with a frame and casing, you may want to avoid temporary blocks as they will leave visible holes. Also, you'll need a friend, family member or neighbor to help you hold your entry in place while you install it.
8. Test-Fit Door in Opening
Before attaching your entry to the opening, you'll need to test-fit your new Dallas door installation. Some openings may be too small or too large for the entry you've selected. If this is the case, you'll need to find an entry that fits. Center your entry in the opening and check that there's roughly an even gap between the frame and rough opening. The very top of your unit should be level. If everything looks good you can secure it in place by nailing temporary blocks to your wall. Don't worry about holes in your frame or wall as you'll cover these with casings.
9. Your Door Gap is Important
During an exterior door installation, you want to check for an even gap between your frame and rough opening. This gap allows a wooden frame and slab to expand and contract during the different seasons. The hot humid temperatures we experience during Dallas summers cause wood to swell. This means you'll want a larger gap to allow for these changes. Use shims to hold your jamb in place. Fill the gap with weather stripping as it will allow the wood to expand and contract while providing insulation.
10. Level Unit with Shims
If you test-fit your replacement and find it's not even, you'll need to level its shim unit. You can do this by placing shims under the jamb unit or threshold until your slab hangs plumb. You'll also need to place and adjust shims around the frame and rough opening. Pay close attention to your hinge side jamb to ensure it's plumb. Add shims behind hinge areas as necessary.
Keep adjusting until your unit is square and there's an even gap around its entire frame. You can nail temporary blocks to the wall to hold your entry in place. If your Dallas door installation is for an exterior entry, you will need to check your threshold to ensure it seals properly. If not, make adjustments as necessary.
11. Check Alignment and Attach Hinges
Check alignment by adding a few security screws or nails to the hinge side of your jamb. There are a couple of different ways to do this. The first is to place two security screws around 2.5 inches into your top hinge. Install a third security screw in the center hinge and make sure all three are tight. The second way is to screw two temporary three-inch screws through the hinge-side of your jamb. Place one about two inches above your top hinge and another two inches from your center hinge.
When you let go or remove temporary blocks, your entry should remain plumb. If it doesn't, loosen screws and make adjustments with shims as necessary. Now you can securely attach hinges to your jamb with screws. Pre-hung entries should come with screws to attach hinges to the jamb. Once everything is in place, you can cut the shims to fit flush with your wall and jamb—your Dallas door installation project is nearly done!
12. Adjust and Attach Lock Side
After you've attached the hinges for your Dallas door installation, you'll need to check out the lock side of your entryway. Make sure the latches on your slab and jamb align. Place a shim behind the top half of the latch plate area. For extra strength, you can add a 2.5 inch construction screw behind your latch plate. It should cover the construction screw and shouldn't interfere with other latch plate screws. This prevents the latch side of your jamb from sliding out of place if your entry slams shut violently. Attach your latch plate using the smaller screws provided by the manufacturer.
13. Caulk Exterior Entryway
Check the threshold of your exterior entry to make sure it has a tight seal. If everything looks good, you can start caulking around the outside of your entryway. Most exterior entries need a line of paintable caulk around the edge of its frame and exterior wall. This seals your entry and prevents bugs, moisture and air drafts from entering your home. Fill any holes and cracks in the areas around your exterior entry. Use weather stripping as extra insulation where needed.
14. Pick Doors Appropriate to Your Climate
Most types of doors can work in this climate. There are, however, some that may degrade faster than others. Wood is a beautiful material, but fiberglass and steel doors tend to hold up better than wood in southern climates like we have here in the Dallas-Fort Worth metroplex area. Look for styles that fit the look and feel of your home. While this isn't essential, a good-looking and properly-installed entryway will boost the property value of your home.
15. Specialty Entry Tips
Some specialty entries, like pocket, glass and French doors, will involve more steps for Dallas door installation. Look for kits that come with hardware and directions to make the process a little easier. If you decide to install your entryway yourself, make sure to carefully read and follow the manufacturer's instructions.
Get Dallas Door Installation Help From the Pros at Mr. Handyman of Dallas!
Whether you live in Dallas, TX or one of our nearby service areas such as Las Colinas, Mesquite or Sachse, you can trust the team of experienced technicians at Mr. Handyman of Dallas for a wide variety of services such as expert residential and commercial door repair, maintenance and installation. Our team members undergo a screening process with an employee background check program so you can rest assured we will behave courteously and professionally at all times.
Do you need help with your next Dallas door installation project? Give us a call today to schedule an appointment. We can provide a wide range of Dallas home services.