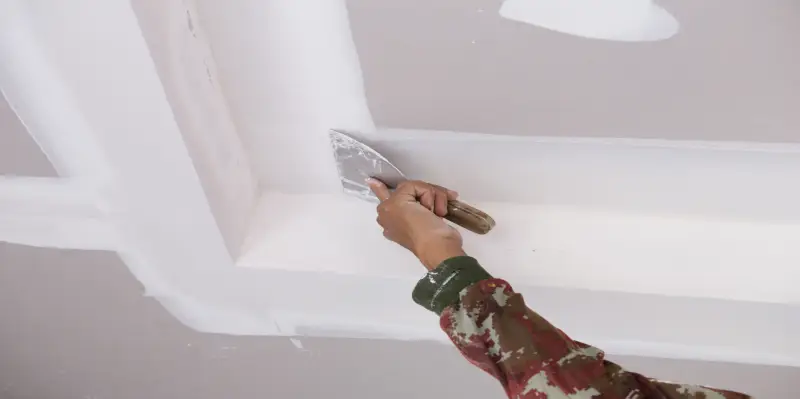 Drywall has become one of the most important building tools in the last 50 years. It's used in the majority of building projects to make functional, beautiful walls.
There are many benefits of using this type of material, from the ease of installation to the safety features. But it isn't indestructible and can occasionally get damaged during daily life activities. When that happens, you'll need trusty drywall services in Frisco, TX.
But finding the right drywall company can take a little bit of research and effort on your part. Don't worry though, we've made it easy to make sure you make the right choice.
Follow our guide and hire the best drywall repairman Frisco has to offer!
1. Figure Out Project Specifics
Before you can do anything to search for the best drywall contractors for your project, you need to figure out exactly what that project is.
While drywalling may seem straightforward on the service, there are actually many instances that will change how it needs to be handled. Each contractor has a different set of skills and one may be better suited to your specific project than another.
That's why it's really important to do a thorough check of your home on a regular basis to note any damage (not just to drywall). This will give you an accurate view of your home's health overall.
Once you know specifically what the project will entail, (where the damage is, how extensive, etc.) you can more easily sift through your contractor options.
All of the things we recommend you look into about a repairman will be dependent on the actual project you're needing to be completed. This first basic step will get you going in the right direction and focused on the final product.
2. Look for License and Insurance Verification
When working with any type of contractor, repairman, or handyman it's crucial to verify that they are or work for a licensed company with insurance.
The license guarantees that the technicians working on your home have met training requirements and their services live up to set standards. It's a great way to ensure that you're going to get quality work done.
Insurance comes in handy just in case something does go wrong on your home project, even with all of that education.
When the company has insurance it means that in the event of damage to your home, you will not be stuck with the bill.
Most repair companies will have both of these things as it helps protect them from lawsuits and other negative consequences. They will be able to easily show you the proof of both upon your request.
This is especially true for smooth texture, which seems like it would be easier but is actually much more complicated!
It's also helpful to know what kind of guarantee they put on their work. Unfortunately, things can go wrong even with the best professionals. So a backup plan is always a good idea.
3. Ask About Specific Skills
Drywall has a variety of looks and finishes. The most common difference in types of drywall is the texture that's added on top.
After the drywall is installed, it's then taped and mudded to hide the seams between each board. For a more finished, professional look, the texture is sprayed over top to make the installation even more seamless. After that, you can paint and add the trim.
There are seven main types of wall texture commonly found in homes in Frisco and across America, each with a different look and a different application process.
Most drywall companies will have the skills and knowledge to handle most kinds of texture. But you can never be too sure before starting a project. So making it clear what the project will entail for them beforehand is helpful.
Whatever the specifics of your project are, you want to make sure they can handle it.
4. Determine the Timeline for Completion
A key factor in the overall success of your project is the completion fitting into your timeline. Now, you have to be realistic with that timeline but it is helpful to have an end date or time in mind.
One of the biggest perks about using a drywall construction specialist is that they will likely be able to get the job done much quicker and expertly set.
Most of the time drywall isn't a major project that will take an extended period of time. So you probably won't have to worry too much about the timeline but a clear understanding of what to expect is good.
The timeline and how it will be enforced is especially important if drywall is just a piece of the puzzle for your project.
Often the drywall will need to be repaired before any of the other steps can be done. If that's the case, make sure to choose a contractor that is readily available and fits into your overall schedule.
5. Solidify Your Part in the Project
Likely, if you're hiring a company to do your renovation and repair projects you don't want to be very involved in the process. But some contractors may have expectations for your involvement that you don't know about.
Before you begin working with anyone on a project, make sure that you have a clear understanding of what's expected of you.
There probably isn't much the repairman will want you to do during the actual project. But they may want you to clear out the surrounding area or gather the necessary supplies.
These are easy enough to handle but it would be a setback to not be able to start the project on time because there was a lack of communication.
You want to make sure that you're comfortable with the level of involvement your contractor wants you to have. That will just take a simple conversation but it will make a huge impact.
6. Go Over Budget and Expected Expenses
A budget is an absolutely essential element for the success of your drywall repair project. And it should be one of the first things discussed with a potential repairman.
Setting a budget isn't the most fun part of any project but it's so important to make sure that you'll have the funds to be able to complete the project. And to see what's available and possible to you within your resources.
When you sit down with a potential contractor, make sure that they give you a full breakdown of the cost of the project.
That will include the supplies, the time worked, and any other fees they may charge. You'll also want to know when and how they require payment. Some companies need a down payment before they'll begin. Others have you make payments along the way.
With small drywall projects, it's likely that your budget won't be huge and this won't be a big issue.
But you want to know that your money is going to be spent wisely and that you'll be able to get the results you're looking for.
7. Understand Their Process
Since drywall is found in all different areas of the house, the way it can get damaged is so varied. This also means that the way it's repaired is also varied.
To get a full picture of what your repair job will look like, you'll need to get a clear understanding of the drywall repairman's process. It's perfectly appropriate to ask how they would approach your specific problem before deciding to work with them.
You may want them to do something that they weren't originally planning on. But clear communication will make sure that everyone is on the same page.
This type of miscommunication often comes when the homeowner wants the repairman to do the investigation for the cause of the damage. But that wasn't specified and isn't technically part of the repairman's job, so they don't.
Instead of waiting to see how they handle the situation and then being disappointed. Check in with potential contractors for a rundown of their procedures.
Then if something is amiss you can ask for changes or move on to another option.
8. Read Through The Full Contract
It's highly likely that you'll be required to sign some kind of contract before the drywall repairman will begin.
This contract ensures that the repairman will complete the agreed-upon job and that you will pay them for that work. The contract will outline several different factors of the job, like who's responsible for what and the consequences of not fulfilling the agreement.
Many times these contracts are very basic and straightforward. But occasionally there is something hidden in there or maybe there's an item you forgot to discuss beforehand. When that happens and the contract is signed, there's no changing it.
So it's very important to read the entire contract carefully to make sure you understand what exactly you can expect to happen in your home and what you're responsible to pay for.
This is very good advice for hiring any type of service within your home. Make sure everyone is on the same page before signing anything!
9. Check Out Past Projects
The condition of your drywall makes a very big impact on the overall look of your home. If you have extensive damage that needs repairing, you don't want to be able to tell that that was the case.
Great drywall repair jobs are done with a lot of careful preparation and skillful techniques.
Anyone can say that they know what they're doing and that they're great at it. Unfortunately, it's just not always true (whether they're trying to scam you or just oblivious to their actual skill level).
If you can find photos of previous jobs and projects, it can give you a real, accurate understanding of what the repairman is capable of.
Most companies these days will have a gallery of past work available for public viewing on their website. Checking out social media platforms is also a great place to see real-world applications from the company.
It would be terrible to pay good money for a repair job and be unsatisfied with the results you're given.
10. Find Actual Customer Reviews
On the same note, working with a contractor or repairman in your home is about more than just their final product.
You want to make sure that who you're letting in your home is honest, trustworthy, dependable, hardworking, and positive. One really easy way to know if that's the case or not is by reading previous customer reviews.
93% of people purchasing online are influenced by customer or buyer reviews.
In recent years, the number of reviews has grown immensely. People know that they rely on reading about others' experiences and so they take the time to leave their own reviews.
These are a great way to get an inside view of the work your potential hire is going to do. It can help you be more confident in the decision you make about who to work with on your drywall repair project.
Find the Best Drywall Repairman
Damage to your drywall can have a major effect on the overall well-being of your home. Those cracks and holes can be a vulnerable spot for water, pests, or air to come in. All of which can have negative consequences.
And that doesn't even begin to cover the visual problems damaged drywall has.
When it's time to get it repaired, hiring the right drywall repairman will make all the difference. A true professional will be able to completely hide the damage and make the wall look brand new.
If you're ready to get started on your drywall repair project, contact Mr. Handyman of Frisco today!