As a small community of just over 1,000 residents, Blue Ridge, TX homeowners enjoy a rural suburban feel and easy access to the city. This also means that they are busy commuting to work each day, leaving little time to care about maintenance tasks around the house, especially seasonal ones such as gutter cleaning, siding inspection or deck repairs.
Whether you're a home or business owner in Blue Ridge, dependable maintenance and repair services are crucial in keeping your property in top-notch condition. We understand how difficult it is to find the right Blue Ridge handyman that you can trust to work on your home, but it doesn't have to be this way.
At Mr. Handyman of Midwest Collin County, we are geared up for any issues that you might have. Trust our Blue Ridge handyman team for prompt maintenance, repair and improvement services that will save you time and deliver enhanced safety and comfort to your home and business. When you choose us, you can rest assured that our uniformed service professional will arrive on time, ready to expertly execute any task to exceed your expectations. As a locally-owned and operated company, you can rely on our expertise and experience, which is backed up by our done right promise!
Professional Blue Ridge Handyman Services
Owning a property isn't a piece of cake, and Blue Ridge homeowners know this very well. Not only do they have a lot on their plate, whether working full time or taking the kids to school, they want to wind down on the weekend and spend it with friends and family. If you are a business owner, your calendar is surely packed with meetings, and you're in the midst of hiring a building manager to arrange professional handyman services.
We have all been there and know that home maintenance is the last thing on our minds. Perhaps your kids have been complaining about drafts in the house or an employee has asked you to fix that slamming fire exit door. Unfortunately, problems need to be dealt with, as they could otherwise get worse in the long run if you ignore any underlying issues.
BLUE RIDGE FLOOR INSTALLATION
Choosing the desired flooring for your home matters! It's important to think big, whether you're remodeling your house, apartment or commercial property. There are many criteria to consider, which include not only the number of people and pets present but also furniture. Blue Ridge's hot and muggy climate is another factor to bear in mind. You certainly wouldn't want carpet or a floor type that easily warps in heat.
It might be too simple to say that you want durable, safe and cost-effective flooring, because there are so many options to choose from, your Blue Ridge handyman could write a book about it. Unfortunately, picking the right flooring isn't always as easy. From family homes with pets and high-traffic to smaller condos with professional spaces, there are many different options suited for different needs. Fortunately, as your Blue Ridge handyman, we're here to help you make the right choice.
Our floor specialists have installed multiple floors in Blue Ridge, from hardwood and tile to vinyl and laminate. The main factor to keep in mind is the specific purpose of the space involved. Moisture-prone areas like the bathroom and kitchen benefit more from materials like tile that are moisture resistant, whereas a bedroom or home office would be more open to vinyl, for example—unless it's a hot spot for sunshine. Each type of flooring has its own unique pros and cons. Porcelain tiles can handle more traffic and impact than others. If you want something warmer with aesthetic appeal, then we recommend luxury vinyl planks, which are made thicker than their standard counterparts and are more prestigious-looking.
DOOR INSTALLATION OR REPAIR IN BLUE RIDGE, TX
We want to believe that our doors will meet their life expectancy, which ranges from 30 to 50 years depending on the type of material and level of maintenance they receive. For this reason, property owners tend to choose the most sturdy options. However, they sometimes forget that door frames require just as much attention.
Even when not angry, we can't help but slam the door to ensure it's properly closed. Slamming may not affect the door itself, but it can do serious damage to the frame, ceiling and walls. They will require frequent inspection to stay in shape. Trim areas are prone to cracks or gaps that trigger air leaks too. Other issues include damage from severe weather conditions, intruders or pests. If your door looks like it's worn and aging poorly, consider checking it for rot or other signs of damage.
We care about ensuring you have privacy, safety and something that backs your insulation system in Blue Ridge. If your door is old and has seen better days, we recommend replacing it altogether to make it more energy-efficient. We can give you appropriate maintenance care tips for wood, metal or PVC and help you schedule appointments for refinishing, repainting or caulking.
Exterior door replacement requires certain expertise, where you must be precise and think outside the box, which includes knowing tricks of how to use shims appropriately! We recommend Blue Ridge DIY professionals not to always follow commercial manufacturers' instructions to the dot. You should always inspect all the materials provided. While the main item may be of high-quality material, manufacturers often provide buyers with lower-quality installation materials. Therefore, switching screws and hinges out entirely to corrosion-resistant stainless steel is the way to go. Purchase extra ones if needed. If you are not a material aficionado, don't worry! Feel free to call your local Blue Ridge handyman. We're here to ensure your doors always meet your needs and last their entire lifespan while functioning properly.
Blue Ridge Pet Door Installation
It's proven that dogs don't like to be left alone at home; they merely accept it. You can kennel train them or give them the freedom to easily access a secured backyard. This could greatly reduce any stress-coping behaviors like chewing on floor trims or the corners of your couch. We can help with dog door installation on your screened-in porch or your solid wood door, from a flexible pet flap to an electronic and automatic flap that opens when it senses an ultrasonic pet collar.
Image download: https://u.pcloud.link/publink/show?code=XZ0fK0VZ8WeHC3u1VWhi9EuP8cuVJ4u8oAMy
Alt: A pet door before and after it has been installed in a home's exterior wall by Mr. Handyman.
DECK MAINTENANCE
Who doesn't take some time out on the deck when it's not too muggy outside? As one of Texas's sunniest towns, Blue Ridge doesn't get all that much rain unless it's late spring. While excess moisture can easily damage deck materials, decks in Blue Ridge are, in fact, more susceptible to sun damage if not maintained well. Even if you have pressure-treated wood, it requires cleaning and sealing every year to stay safe from moisture and UV rays.
Before hosting your first barbecue of the year, we recommend inspecting your deck for rotting boards, stuck out nails and wobbling handrails, as they're dangerous hazards for your family and friends. Check fasteners and anchors for corrosion because it happens that homeowners are misinformed about compatibility issues. Corrosion-resistant, stainless steel is generally the safest bet to use on most wooden types.
Whether you want to get rid of cosmetic issues or have small areas fixed, your local Blue Ridge handyman has the expertise and tools to get it absolutely perfect for you. Some deck repairs we can take care of include:
Replacing rotten boards
Fixing or replacing loose railings
Installing footings
Replacing stairs
Repairing screens and windows
Staining, painting and refinishing
Pressure washing
If your current deck is deteriorating due to the lack of use and maintenance, and you're thinking of an upgrade, our Blue Ridge handyman team will build your dream deck from the ground up. If maintenance is not your priority you may want to consider a composite deck. It has more advantages than pressure-treated wood, yet it's more expensive to purchase. Composite material is more weather-resistant and won't crack or split like real wood. Feel free to ask your local Blue Ridge handyman any questions that you may have about anything deck-related.
BLUE RIDGE DRYWALL REPAIR SERVICES
Whether someone has punched a hole in your wall or accidentally punctured it with a piece of furniture, drywall repair and replacement in residential and commercial environments is very common. In fact, drywall installation got popular in the mid-20th century due to its cost-effectiveness. Unlike plaster walls, drywall requires less labor and still provides the necessary durability and flexibility that many Blue Ridge homeowners are after.
Most modern houses feature it as an affordable interior wall and it is even used to fix outdated plaster ceilings in older homes. The average drywall thickness is 1/2 inch, whereas 5/8 is the thickest. While some board types, like cement and green board, have water-resistant components, they are not waterproof. Still, they are commonly used behind bathroom tiles.
Our expert Blue Ridge handyman team brings many years of experience in patching holes in drywall and replacing drywall panels that have suffered water damage. If you're no fan of cutting, mudding, sanding and measuring, you can rely on your handyman. Blue Ridge, TX property owners can sit back and deal with matters that are of priority to them while we get the job done.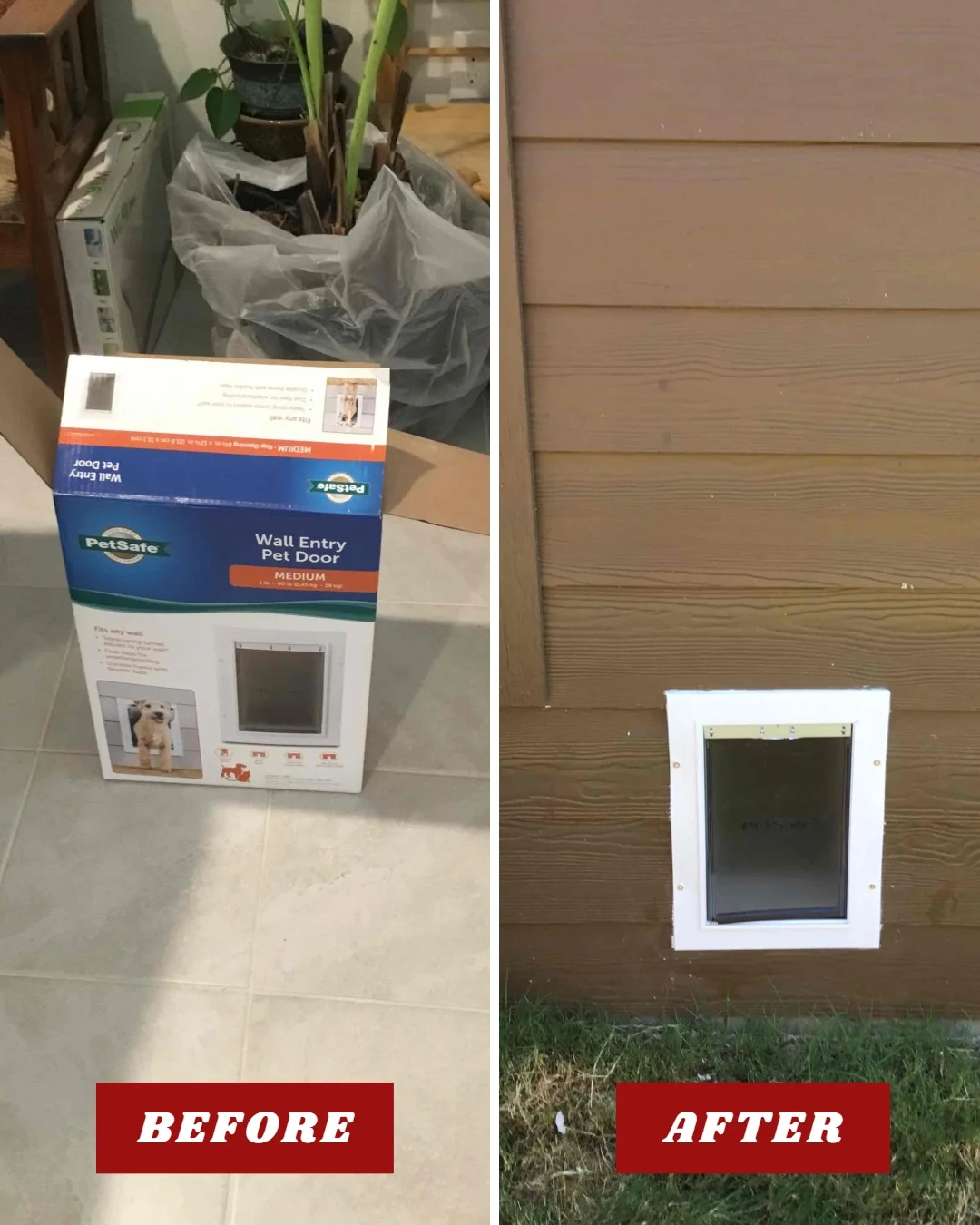 More Repair Services from Your Handyman, Blue Ridge TX
As your versatile Blue Ridge handyman team, we care about approaching our jobs with a positive can-do attitude, which not many handyman services have as part of their core values. Therefore, we always do our best to provide outstanding workmanship for your home maintenance needs, along with excellent customer care.
FENCE MAINTENANCE AND INSTALLATION
We view fences as safety barriers for our children and pets. Types vary from wood to PVC to wrought iron or aluminum. We provide a wide range of styles if you are looking for custom-built fences or gates to guard your home's front and back. Our service technicians will inspect your existing fence for any damage and give you maintenance tips to keep it in shape.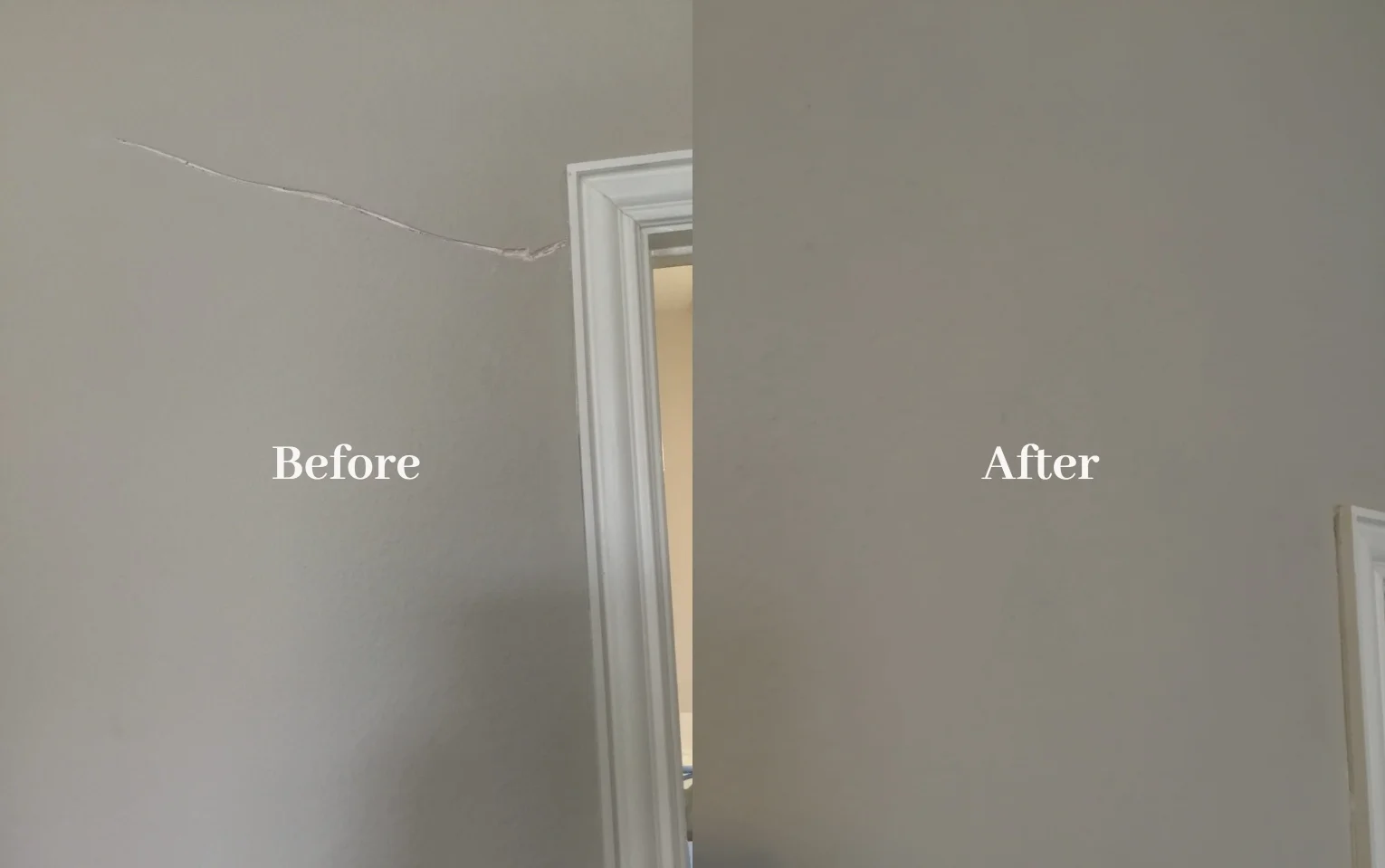 SOFFIT AND FASCIA
These are the Latin and French names of your roof's structure closest to the gutters. When you have clogged gutters and the water has nowhere to go, the water will overflow and cause water damage to your soffits and fascia, and compromise your roof's overall condition. You may notice condensation or moisture damage in your attic, but it could potentially get worse. If you have issues like cracks in your siding, the rainwater running down your home will seep through the cracks of your siding and eventually damage your interior walls. If not dealt with right away, it will also severely impact your home's insulation system.
SIDING
High-quality siding is supposed to last up to 50 years, given it receives periodic inspection services along with small repairs. Weather damage is the number one culprit in some extreme climates. We recommend keeping an annual checklist for your exterior cladding. Popular siding types include vinyl, brick veneer, wood, fiber cement and metal.
Book a Blue Ridge Handyman for Your Home Today!
Are you ready to get started on your next Blue Ridge handyman project? If so, reach out to our expert team today! We're proud to help clients throughout Collin County and surrounding areas, such as Melissa, Allen and Sherman. Each of our technicians is highly skilled, respectful and will treat you and your home with the utmost courtesy.
We will always show up on time to your scheduled appointment. Every service technician has passed an extensive screening process with an employee background check program, and when they arrive at your door, they will be wearing the Mr. Handyman uniform and driving a clearly-marked company vehicle. This way, you'll know it's us who have arrived at your doorstep. Whatever maintenance or improvement job you hire us for, we'll make sure to leave no mess behind—leaving your home looking spotless.
Give our friendly and professional customer service team a call today, and we will be happy to answer all your questions and schedule an appointment. Our experienced and courteous Blue Ridge handyman will efficiently and correctly complete whatever task you need help with.