Interior Trim Repair: What to Know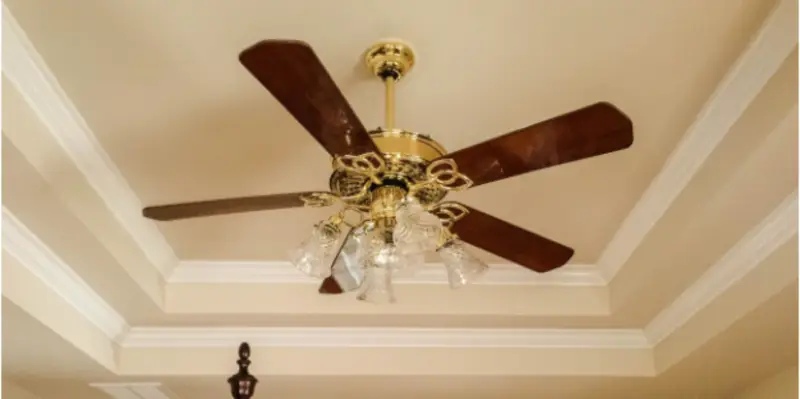 Picture a traditional home without trim or crown molding—it seems strange, don't you think? Although trim takes up only a small amount of real estate in your home, it makes a big difference to your humble abode's aesthetic appeal.
Initially, trim was used to cover the gap between where the wall connects with either the floor or ceiling. It has since been adapted as a design and architectural feature that makes its own statement in a room. They can be simple, making a room look nice and tidy, or appear as if it belongs in an old Victorian home—complete with swirls and pinnacles.
However, if your moldings have seen better days, their beauty and pleasing appearance will be lost. It's important to stay on top of repairs and maintenance that will keep your trim looking its best for years to come.
Granted, most homeowners are not trained woodworkers. But at Mr. Handyman of Frisco, we're proud to say that many of our highly versatile technicians are also skilled carpenters. Not only can we complete a range of interior trim repairs, but we can also build and install custom trim.
What is the Difference Between Trim and Molding?
Trim is like the umbrella term that refers to all the different areas of your home this design element can be found, including:
Around doors
Framing windows
Along the top of your walls
Along baseboards
Alternatively, molding more historically refers to a broad classification of millwork—any type of wood product that is made in a mill. Contemporary molding can be made out of a range of materials. Crown molding specifically refers to trim that connects walls to the ceiling.
Keep in mind that these technical differentials are not used by most consumers; "trim" and "molding" are used interchangeably.
What are the Different Kinds?
Traditionally, this feature would have been made out of solid wood or plaster. But today there are numerous materials that can be used for window/door trim, baseboards, and crown molding. It's very common for interior trim to be made out of composite or man-made materials—especially in new builds.
Common Materials:
Solid Wood: is usually made out of fir or pine for their versatility.
Engineered Wood: is made out of wood fiber, resin, and wax.
MDF (Medium Density Fiberboard): is an engineered wood product.
Metal: is less common, but is usually made out of aluminum.
Plaster: is a traditional material, often found in older homes.
Polystyrene: a variety of plastic.
Vinyl: also a plastic material, vinyl is quite common in American homes.
PVC (Polyvinyl Chloride): is a type of vinyl.
Polyurethane: is also a type of plastic.
What Are Common Repairs?
Although different types of molding have different benefits—for instance, metal is durable but could corrode, and wood looks beautiful but might rot—from time to time each variety will need to be repaired. Baseboards get scratched and molding becomes dented. Much like anything else in your home, a little elbow grease goes a long way in keeping your molding looking its best. Here are a few common interior trim repair solutions.
Wood Putty
Common flaws in molding include:
The easiest way to fix these issues is with caulk or wood putty. These adhesives smooth out damaged textures so the flaws are not as visible. For painted molding, usually caulk is used as it can be seamlessly painted over. Alternatively, wooden or stained molding should use wood putty close in tone to the rest of the material.
Caulk
Caulk was essentially invented to seal gaps between one part of your home and another. This is why it's commonly used in bathrooms between the tub and the wall. Caulk is also great for sealing gaps between the wall/ceiling and molding. The type of sealant usually employed is latex caulk because it's easy to use. It can also be painted over to match the rest of the molding.
Replace the Whole Section
When it comes to serious damage, you'll have no choice but to replace the entire section. Water damage, wood rot, and significant cracks and dents are not worthwhile to repair. Luckily, our team of experts is pros at interior trim installation. We'll help you find molding that matches what you already have, and ensure it's cut to the right size and fitted correctly to your wall.
Refinish It
Just like your deck, handrails or cupboards, shallow scratches, and dents can be sanded down and refinished. Not only will sanding enable the fresh coat of stain to soak into the wood, but it can also give your trim the appearance of being brand-new. This is also an opportunity to change its look, if that suits your taste, by using a different colored stain.
Paint Over the Damage
If sanding and staining aren't an option, then you could also paint damaged trim. This hides a multitude of sins. Like staining, this is a refreshing way to change the look of your space. Generally, molding is painted with a glossy or semi-gloss finish—but matte finishes are better at hiding damage.
Book an Interior Trim Repair Service Today!
Whether you need help with staining, painting, or replacing your interior trim, the team at Mr. Handyman of Frisco is equipped with all the skills to get it looking good-as-new. Not only are we skilled carpenters and painters, but our technicians are adept at many tasks. In one call, we can return your molding to its former glory, install tiles in the bathroom, and even patch damaged drywall. We're proud to bring our versatile services to clients throughout the Frisco area, including in Celina, The Colony and Little Elm—to name a few.
To get started on checking off all the to-dos on your home maintenance list, get in touch with us today. Give our friendly office staff a call. You can also reach us online by submitting a request service form. We look forward to hearing from you and helping with all your future improvement projects!