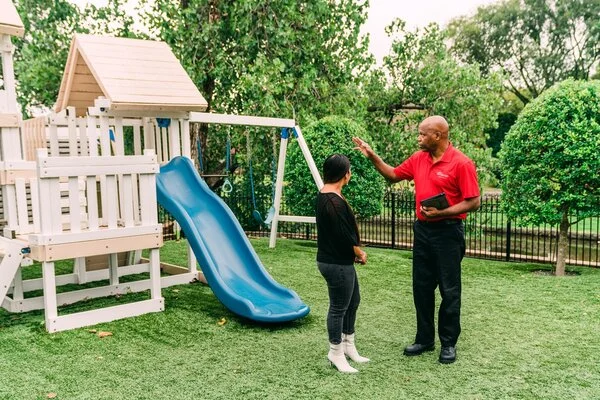 Known for its iconic river, Spanish Fork is a city known for its festivals: Icelandic Days, Harvest Moon Hurrah, Fiesta Days, and Festival of Colors are all fun things to do. With recent advances in technology, the town's motto is Pride and Progress, which has never been more important. Spanish Fork's fast-growing city means life can get busy, which doesn't leave much time for routine repairs and improvement projects. Luckily, you can always get help from a skilled Spanish Fork handyman.
Whether it's a rotted deck, a hole in your drywall or unfinished trims that call for a finish carpenter, Mr. Handyman of Lehi, Provo and Spanish Fork is here to help with your to-do list. Our professional, local Spanish Fork handyman will happily finish these time-consuming home projects for you, giving you more time on your weekend to enjoy some timeout.
Regardless of whether it's for your residential home or commercial property, you can count on your Spanish Fork handyman to get the job done properly and efficiently. Our team of service professionals works hard to uphold our high standards of quality workmanship and excellent customer service.
We're frequently asked what exactly a professional handyman in Spanish Fork, UT is able to do. Our local pros cover everything from property maintenance to minor home repairs and full bathroom remodels. Anything you may have in mind to be completed can most likely be done by our trusted Spanish Fork handyman services.