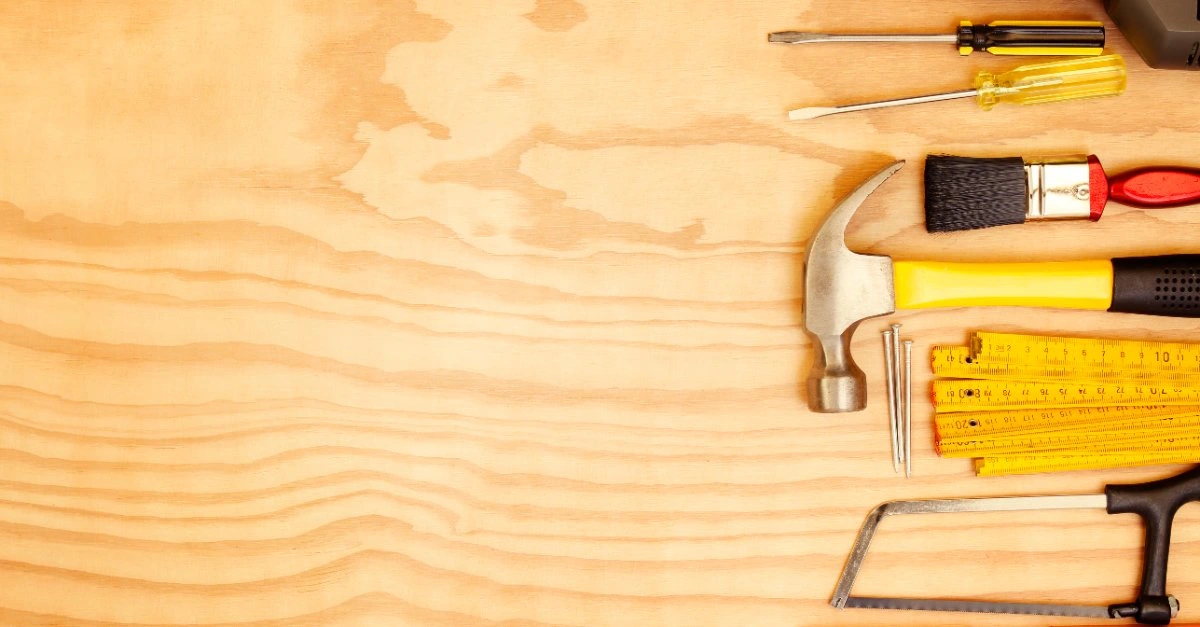 People move to Warrenton, VA for its dense suburban feel and access to family-friendly parks. Whether you're a young professional, retiree or have a family to look after, owning a home in Warrenton is probably one of the most rewarding experiences you'll ever have! That being said, we're all aware of the sunk costs that come with owning a home. If you view it from a positive perspective, it will feel like taking care of a family member, who, in return, will bring you a fortunate stroke of serendipity. Moreover, you want you to know that you are not alone in this, and fortunately, you're not! You can always rely on a local pro to provide the assistance you need as your professional handyman. Warrenton, VA homeowners hire the experts at Mr. Handyman of Northern Virginia - Arlington to Haymarket.

Nobody is in the position to install floors, clean gutters, repair siding and carry out a remodel all in one season unless they have a lot of free time on their hands. Even then, you may not have the experience to identify signs of wear and damage or have the know-how to choose the right materials for your home. Besides your seasonal checklist, there is much more around your property that needs attention. From minor home repair services to home improvement projects, it's time for an expert handyman near me to roll up their sleeves!
If your existing maintenance tasks are already overwhelming you, don't worry! Your local Warrenton handyman is here to give you a helping hand in keeping your property safe and comfortable. If you spend all week working and commuting, you will want your weekends to wind down. And we can make that happen without you feeling guilty. As a locally owned and operated business licensed in Virginia, we only hire experienced service professionals who have passed their background checks and drug screens. Our team of local pros brings a minimum of ten years of trades skills and has been praised by local customers for their "one call does it all" handyman services that get the job done right.
Need a Warrenton Handyman Near Me for Property Maintenance?
Homeowners in Warrenton who have a meticulous eye for detail will likely notice anything that happens to be wrong with their home. Whether there is a gap in your baseboard, a nail hole in the wall or door frame leaking cold air, when you notice these inconsistencies, you can count on our team to provide the property maintenance services you need from an experienced handyman. Warrenton, VA properties need more care than that though. While minor home repairs are ideal in preventing wear and tear from deteriorating further, larger projects like popcorn ceiling removal and other home improvements are also essential for maintaining a healthy, functional and fantastic living environment.
As a local like you, your Warrenton service professional knows this climate well and therefore, all the vulnerabilities that houses have in this area. We'll tell you about the common handyman services we have provided in Warrenton, VA and tell you all about the preventative measures that we know to keep your home safe. Whether you're dealing with weather damage or aging material, we'll ensure your materials will meet their maximum lifespan and continue to serve their purposes.
Gutter Cleaning
Ever wondered how your gutters handle the annual 44 inches of rain? Those horizontal metal traps are built on the edge of your roofline to catch storm water and direct it away from your home via downspouts. As an important exterior trim and drainage system, your gutter system protects your roof system and supports your soffit and fascia's performance, which are the parts of your home responsible for protecting your attic and keeping it dry by removing moisture and condensation.
Looking for a Warrenton handyman near me for effective gutter cleaning? Booking service before and after the rainy season could save you money on costly repairs down the road. An additional advantage is a thorough inspection, during which we assess your rain gutters' age and condition. From time to time, they require recoating to prevent corrosion and damage.
If you have had clogged gutters where water overflows your roofline, you could risk water damage and flooding. Excess water would also run along your soffit and flow down your siding. It's essential that you check everything in and around your roofing system and attic to make sure no further damage is made.
Signs You Need Gutter Cleaning and Repair:
Leaky sections
Cracks and sagging
Peeling paint
Scratches on aluminum
Clogged downspout
Moisture damage in the attic
Clogged soffit vents
Water lines running down your siding
Benefits of Gutter Cleaning:
Gutter cleaning helps protect your home's foundation and your roof and attic from moisture and water damage. Furthermore, it minimizes the risks of basement flooding and enhances your curb appeal! When in need of a trusted handyman, Warrenton, VA homeowners can trust our team for routine gutter maintenance.
Attic Insulation
If you live in an exceptionally rainy and humid climate like Northern Virginia, it's essential to keep your home dry from the inside out. But your attic is supposed to do more than that. Supported by ventilation fans and insulation, it's designed to circulate fresh air and back up your HVAC system. Does your home feel drafty even though your furnace is set too high? Your first thought might be to caulk the gaps in window and door frames and add more weatherproofing. But to be on the safer side, we recommend booking an energy audit to ensure your house's overall insulation system is in decent condition.
If everything appears to be in working order and the last area to check is your attic, you likely have old attic insulation causing the problem. When insulation fails to perform well, you can experience issues with both your indoor temperature and moisture levels. Well-performing attic insulation balances the rising heat and falling cold so that your living space has enough heat during the winter and cool air in the summer.
Because your HVAC is responsible for over half of your monthly energy consumption, you want to make sure that you have a good insulation system supporting it.
Attic Insulation Types:
Fiberglass (R-value of 3.1 to 4.3 per inch)
Cellulose (R-value is 3.5 per inch)
Spray foam (R-value of 7 per inch)
To learn more about each material's pros and cons and cost effectiveness, feel free to contact your reputable handyman. Warrenton, VA homes require good-quality insulation to maintain a high level of energy efficiency.
What Is R-Value?
R-value evaluates the level of thermal resistance of insulation. More specifically, R-value is a measurement of heat transfer and heat flow resistance, and therefore a measurement of the insulating capability of a material. Good insulation should restrict heat flow, which means the higher the R-value, the better the insulation material. Reach out to your expert handyman near me for more information.
Aging in Place and Home Accessibility
If you or someone in your family are in their golden years and require home modifications, we are the team to help you facilitate your lifestyle. As your certified aging in place specialist (CAPS), we want to help Warrenton residents with reduced mobility remain independent in their own homes. When you need a trained professional to help identify and install practical modifications to make your home safe and accessible, you can rely on your certified handyman. Warrenton, VA residents reserve the right to remain in their property as they age, and you can use our expert aging-in-place services to create a safer living environment for years to come.
Aging in Place Modifications:
Guardrail and handrail installation
Widening doorways
Raising toilet seats
Installing grab bars
Bathtub/shower modifications
Enhancing light fixtures and switches
Upgrading cabinet and door handles
Installing chair lifts
If you don't see a specific request that you have in mind, feel free to contact us. As your Warrenton handyman, we will most likely have a suitable solution for your unique needs.
Need Repairs from a Handyman in Warrenton, VA?
Our professional handyman services encompass a wide range of outdoor and indoor repairs on residential and commercial properties. That includes preventative maintenance to fix the first signs of wear and tear, such as popped nails in drywall or crumbling grout lines. When overlooked, these small issues could spiral out of control in the future.
But what instantly catches most people's attention is sudden damage that calls for instant repair. Whether you have foundation cracks in your drywall or water leaking through your window, you can count on your reliable handyman. Warrenton, VA homeowners who take immediate action will save themselves from more costly repairs.
Window Repairs
It doesn't have to be cracking glass that indicates you need a new window installation. Perhaps it's no longer locking cold air and moisture out, or you didn't notice your frames are rotted and deteriorated, resulting in changes to your window's overall efficiency and performance. In many cases, window repairs will solve those problems.
Common Window Issues:
Peeling paint on frame, chipping wood stain
Wood rot on frame and sill
Difficulty opening and closing
Scratched or warped glass
Noise traveling through glass
Insects find their way in
Air leaks
Fog and condensation trapped between panes
Detecting window-related problems isn't always easy because some signs don't show until it's too late, or until you hire a skilled handyman. Warrenton, VA residents who know their windows have reached their 20-year mark, should definitely consider hiring a service professional for an inspection and any necessary repairs.


Should You Replace Single Pane Windows?
Single pane windows are less energy efficient and more prone to developing problems in general. Double pane windows have insulated glass units that are high quality, and they are widely used across the nation. If you find that you have single panes anywhere in your home that protect you from the outdoors, we recommend that you contact your handyman. Warrenton, VA homeowners will most likely require a replacement.
Drywall Repair
Did you accidentally puncture a hole in the wall with a piece of furniture? Drywall repair and replacement in residential and commercial environments is very common no matter the reason. Ever since drywall installation became popular in the mid-20th century, there have been many innovative ways to build walls and ceilings. Unlike plaster walls, drywall requires less labor and is more cost-effective, but it still offers the necessary durability and flexibility that many Warrenton homeowners need.
The average drywall thickness is 1/2 inch, whereas 5/8 is the thickest. You will also find water-resistant types like green boards or cement boards that are commonly used behind bathroom tiles. We say water-resistant because they're not entirely waterproof. In the event of a water line break, those boards will suffer water damage and require replacement.
Our expert Warrenton handymen bring many years of experience in patching holes in drywall and replacing drywall panels that have suffered water damage. If you want to leave the messy job of cutting, mudding, sanding and measuring to somebody else, you can rely on your handyman. Warrenton, VA property owners can sit back and deal with matters that are a higher priority to them while we get the job done.
Home Remodeling
Are you after a specific Warrenton handyman service that involves more than minor repairs? Is your kitchen not functioning the way it should? Or is your bathroom outdated?
Our home improvement experts have a good eye for home remodels—including complex projects. Whether you want to make your home more energy efficient or just update an older room, our team will get the job done with ease!
Bathroom Remodeling: Updating an old bathroom is one of the best ways to improve your entire property. We'll help you upgrade your tile system with something more personalized, replace mirrors, fix your flooring and help with many other bathroom projects. From a full facelift to a shower remodel, there are many little details that you can change and add!
Kitchen Remodeling: If you're looking for a new backsplash or kitchen cabinet installation, you're at the right place! We're also pros at upgrading light fixtures to highlight specific areas that deserve more attention! We're here to help you get the best possible results for your kitchen remodel.
No matter what type of remodeling project you have in mind, book a consultation service with one of our Warrenton service professionals today.
Expect More From Your Handyman: Warrenton, VA
We are proud to be your one-stop shop for all your handyman needs. No more hiring multiple contractors if everything can be done with just one phone call. When hiring Mr. Handyman, Warrenton, VA residents can also count on our team to handle the following:
Soffit and fascia repair
Siding inspection and repair
Deck repair
Door installation
Fence installation
Ceiling repair
Ceiling fan installation
Wood rot repair
Backsplash installation
Tile installation
Interior and exterior painting services
Furniture assembly
Attic ladder replacement
And much more!
Need Home Improvements or Basic Home Repairs? Trust Your Local Handyman, Warrenton, VA!
When you need repairs, or maintenance, or have a home improvement project in Warrenton, rely on Mr Handyman of Northern Virginia - Arlington to Haymarket to provide high-quality workmanship and an outstanding customer experience. Don't waste your time and money on a general contractor that charges overtime fees.
If you seek a transparent, qualified handyman, we invite you to call us today at to make a service request and find out why we're considered Warrenton's first choice for dependable handyman services! We are proud to be serving Warrenton as well as many nearby communities, such as
Haymarket
,
West Gate
, or Manassas.