If you're a homeowner living in or around Arden Arcade and need drywall repair or installation services, turn to Mr. Handyman. Our team provides everything from traditional drywall inspections and repairs to complete installations. In addition to drywall services, we offer plumbing services to homeowners in need. Everything we do is backed by the Neighborly Done Right Promise™, ensuring your complete satisfaction.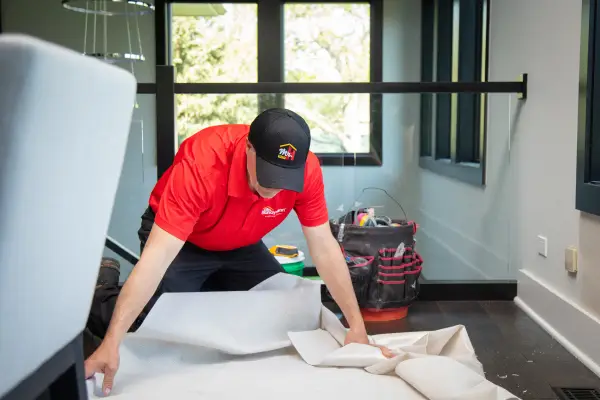 Drywall Repair Services
Walls in your home may accumulate scuffs, holes, marks, and even cracks. Holes and cracks may be caused by pets, children, hanging items, or pests, depending on your home. Regardless of the cause, seeking drywall repair services from Mr. Handyman can provide you with the peace of mind you deserve.
Drywall Ceiling Repair
Maintaining the ceilings throughout your home is not always easy, and professional services are often a necessity. Turning to the experts at Mr. Handyman for your drywall ceiling repair needs is highly recommended. We will learn more about the cause of your ceiling cracks, holes, or moisture buildup and address the root cause of the problem. Professionals specializing in drywall installations and repairs can help determine the best solution for ceiling repair based on your home's current structural condition and the cause of your ceiling issues.
Drywall Crack Repair
Dealing with cracks in the drywall throughout your home can be challenging, especially if you're unsure of the cause. If you want to identify why your drywall is cracking, turn to our service professionals for drywall crack repair assessments and solutions.
Drywall Hole Repair
Big or small, holes are an inevitable part of having drywall. In some cases, they may be caused by pests or even a buildup of moisture in the walls or ceilings throughout your home. For the best solutions, turn to Mr. Handyman for the drywall hole repair services you need to prevent future holes from appearing throughout your home.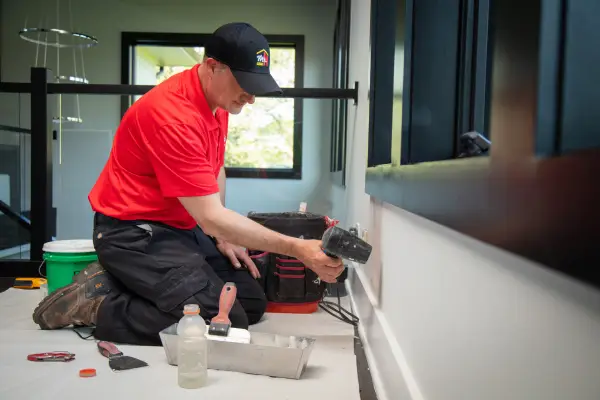 Drywall Installation and Finishing
If you want to repair the drywall throughout your home or want installation and finishing services, learn more about Mr. Handyman today. We provide everything from traditional patching and sanding to completely new drywall installations for residential and commercial clients.