Installed Kitchen Backsplashes Can Add Value to Your Lake Worth Home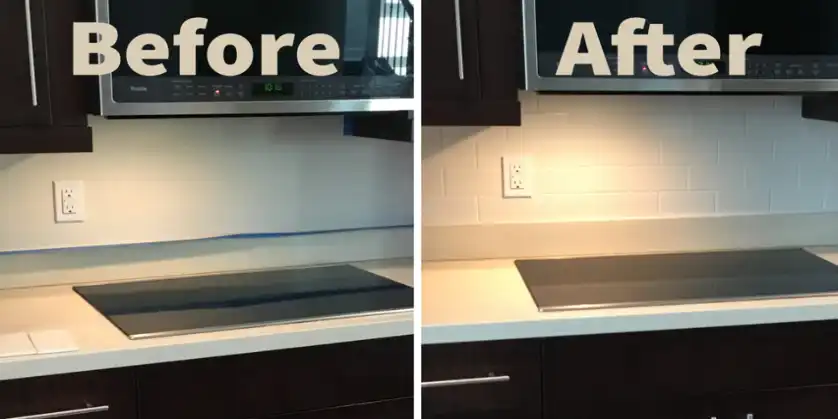 The kitchen is one of the important areas in your home that requires your undivided attention. This is not because it plays a role in assisting you in preparing wonderful cuisine, but because upgrading it can increase the value of your home.
A 2020 analysis shows that the ROI for a mid-range kitchen makeover can range between 50 to 60%. A remodeled kitchen can serve as a good selling point for your Lake Worth home as about 80% of buyers often consider a newly finished kitchen as one of the most influencing factors in selecting and valuing a property.
Planning an upgrade on the kitchen is so easy that you may not need a complete overhaul, as even small upgrades like installing a new kitchen backsplash can do the trick. Note that installed kitchen backsplashes can protect the wall behind the countertop and liquids from staining the wall. This keeps your kitchen squeaky clean and organized. Installed kitchen backsplashes also add charm to your and make it irresistible to buyers and visitors alike.
Are you looking to add value and style to your home? Then our installed kitchen backsplashes in Lake Worth, FL, are all you need. Let's look at a few factors that can help you leverage the value of installed kitchen backsplashes in Lake Worth, Florida.
Why do I need a kitchen Backsplash?
Installed kitchen backsplashes can serve as a show of style and personality. Since they serve to protect the kitchen from liquid and food splatter, homeowners must pay special attention to them.
An installed kitchen backsplash saves you money by reducing the cost of kitchen wall maintenance since it protects the wall from grease, water, and other liquids that may damage it. Without a good backsplash, your kitchen walls will be subject to quick wear and tear, requiring a higher level of maintenance.
Installed kitchen backsplashes can come in different styles and heights. It can rise to the end of the cabinets or move to the ceiling for a full-tiled look in the kitchen.
Backsplash replacement vs. repair: which is better?
Like every other part of the home, installed kitchen backsplashes may require some maintenance, and homeowners are faced with the decision to either replace or repair them. This is quite a tricky decision to make as the best option can only be determined by the level of damage to the backsplash by an experienced expert. If we are in your home doing any other work (drywall repair, door repair/replacement…), please ask your technician to review your backsplash so they can give you their opinion on which option is best for you.
Regardless of the choice to replace or repair your backsplash, our experts at Mr. Handyman Serving South Palm Beach are ready to offer the best customer service and high-quality work that you are looking for.
Can I install a kitchen backsplash on my own?
While the temptation to try out some DIY hacks in installing the kitchen backsplash may be strong, it is important to allow only a professional to handle it. These installed backsplashes are going on the wall, and adequate care must be taken to install them correctly. A wrong installation will damage your walls and leave your kitchen in a complete mess.
At Mr. Handyman Serving South Palm Beach, we can install your kitchen backsplash for you usually in 1 day. We not only service Lake Worth, FL but all of the surrounding areas within Palm Beach County as well. You can book an appointment right on our website. We offer everything from installing your kitchen backsplash to door repairs.