Get Inspired for Your Next Basement Remodel in Collinsville, IL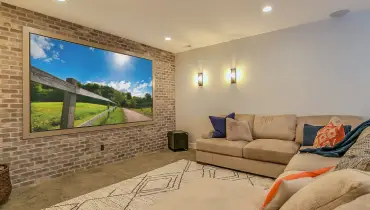 Are you sitting in an unfinished basement with exposed studs and concrete flooring? Does your current basement feel dated, or is it failing to meet your needs? Whether it's an unfinished room full of moving boxes you never opened, or a finished one that doesn't have the layout or amenities you want, an unsatisfying basement is a wasted space that a talented handyman could transform with a professional basement remodel in Collinsville, IL.
The team at Mr. Handyman of Metro East are the basement remodeling experts to get the job done right, from renovations to give you the livable space you need to repairs and maintenance that will keep your home functioning smoothly for years to come.
But what kinds of improvements would enable you to live optimally in your ideal basement space? Planning remodels can be a challenge, but it's also a lot of fun.
Here are seven things to consider that could add value and satisfaction to the space below your home:
1. Finishing and Adding Walls and Flooring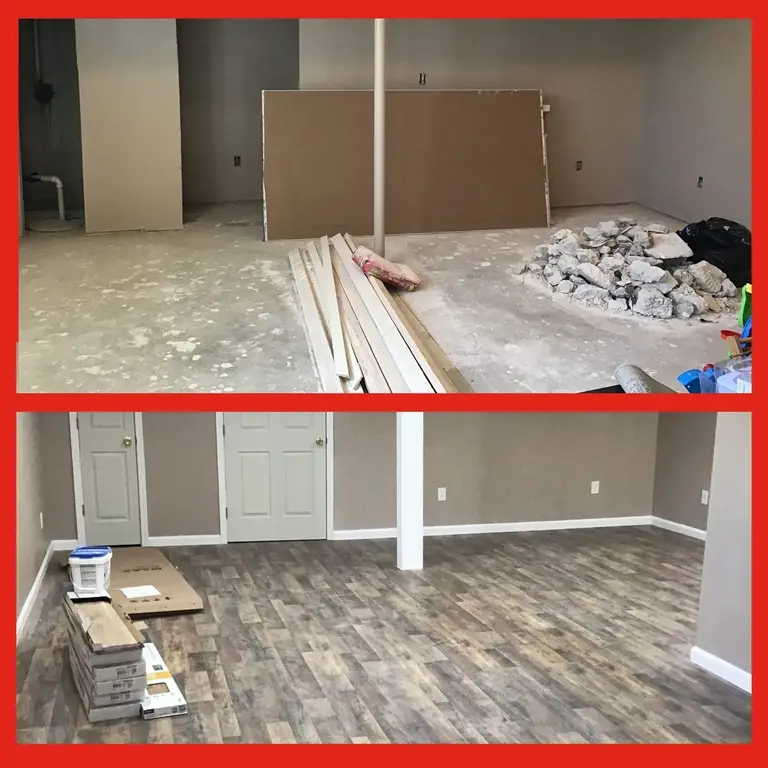 If your basement is just a big, unfinished room with concrete walls and floors, the first thing your handyman can do to create extra living space is add drywall and flooring. It's the most basic thing you can do to make that space a comfortable place to be—and the right wall finishes and flooring material will be a huge factor in the look of the finished basement.
Meet with your handyman to determine the best configuration for your basement. Determine together what you want to use your basement for—it could be a new family room, an office space, or a laundry and utility room. Once you've mapped it out, you can also then determine the best flooring options, including any flooring repair services that you may need... You'll first take a look at what is there, and your handyman will suggest the best flooring solutions for you.
2. Upgrade or Relocate Lighting Fixtures
You probably already have some lighting downstairs, but it may be unappealing, ineffective, or just in the wrong location. Your handyman can install new fixtures and switches, or relocate the old ones.
Your handyman can also install convenient touches like dimmer or timer switches. Another possibility is having a ceiling fan installed to keep the air circulating, as long as there is enough clearance in your basement for a fan to be installed safely.
3. Add a Room
Now we're getting to the good stuff. Whether you have a single cavernous room or several rooms that aren't serving your family well, designing a new layout that includes a purpose-built room (or rooms) is the way to really create the additional living space you need with a basement remodeling project.
Here are some ideas for possible rooms:
Work-from-home office
Additional bedroom
Game room
Children's playroom
Hobby space
Wine cellars
Home gym
Entertainment theater
Laundry room
Storage
4. Build Basement Remodeling Storage Solutions
You're probably already using your basement to store items that you don't use frequently. Of course, you'll need to move all that stuff out of the way to make room for the renovation—but where are you going to put it?
The skilled team at Mr. Handyman can create custom, built-in storage solutions for whatever you need to keep out of the way. That could include large cabinets for sports equipment, bench seats with toy boxes underneath, bookcases, crafting stations, and shelving options such as floating shelves or cubbyholes—the possibilities are endless and it's a great feeling to finally have a place for everything and everything in its place.
5. Assemble New Furniture
When you've got your new space in a comfortable condition, you're going to need to add furniture to make it truly livable. You might already have some furniture upstairs that you can repurpose, but keep in mind that it's not always possible to get large pieces like a sofa, bed, or desk down the stairs, so you may need to consider buying non-assembled furniture and putting it together in the basement.
If you can feel a headache starting when you hear the words "some assembly required," don't worry—our handymen have assembled all types of furniture and know how to interpret even the most confusing instructions! Whatever you need, we can get it together quickly and efficiently.
6. Protect Your Home and Family
This may not be the most exciting part of your remodel, but there are some maintenance steps you can take that will not only protect your home from damage and keep it running smoothly but can also keep your family safe from harm.
Consider these repairs and preventative maintenance measures that Mr. Handyman can take care of:
Add smoke and carbon monoxide detectors
Clean out your dryer vent
Insulate your hot water heater
Seal egress windows against moisture and cold drafts
Install handrails or grab bars
Repair creaky or wobbly stairs, replace stairs that are too steep or otherwise unsafe, or just refinish your old basement stairs to make them look brand-new again, like the stairs in the image below.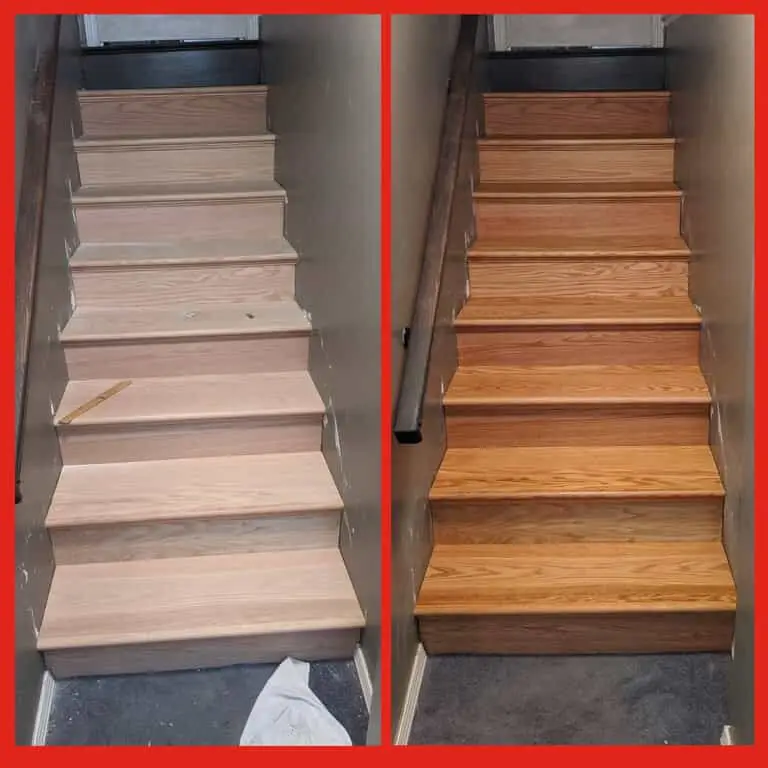 7. Add the Finishing Touches
Finally, think about the final touches that will really make your basement feel like the nicest part of your home. Your handyman can get a TV mounted on the wall, hang framed photos, put up curtains, and assist with whatever you need to make your basement an attractive and welcoming place to be.
Mr. Handyman Can Make Your Collinsville Basement Remodeling Plans a Reality!
Planning out your perfect basement improvement projects can be stressful. When the time comes to finally create that extended living space, you can trust that the team at Mr. Handyman of Metro East has the expertise and skill to deliver your dream basement renovation results.
Give us a call today to let us know what you have in mind—we'd love the opportunity to help you improve your home and the quality of your life with our courteous service and outstanding workmanship. Mr. Handyman of Metro East proudly serves Collinsville and many nearby areas, including Edwardsville, Fairview Heights, and Shiloh.